[Editor's Note: This is part of our Story Behind The Shot series. Got a great shot? Got a great story? Join The Dodo and tell us about it.]
Budapest, Hungary-based photographer Sarolta Bán has been busy at work on her recent project, Help Dogs with Images. Bán's project is an attempt to find owners for abandoned animals by increasing visibility of existing sheltered animals through photography. Via her Facebook page, Bán asks people to send her photos of dogs, cats or other animals that are currently in shelters. She then creates photo montages from these images, Photoshopping animals in majestic and fantastically splendid settings where the pet takes center stage.
This is Tucker, a 1.5-year-old Labrador mix from Wyoming, Minn., living in Northwoods Humane Society. Here is Tucker's story:
"Tucker is a big boy and weighs about 100 pounds! He was not walked on a leash before he came to Northwoods, and is just getting used to having a collar on-we practice each day. Tucker requires a patient home that is willing to teach him how to walk on a leash and some other basic manners."
My Favorite Hobby: to play with my sister, Dolly! Good With Kids: Tucker lived with a 15 year old child in his previous home. Good With Cats: unknown Good With Dogs: Tucker lived with a few other dogs, and would sometimes get protective of his food and toys.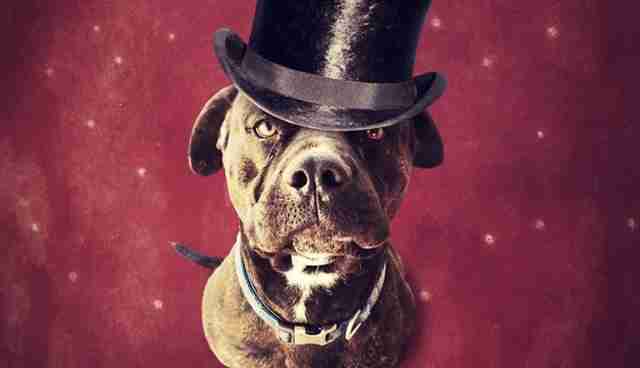 He is Meiko from San Diego - CA, USA. Here is Meiko's story from his temporary owner Syrena:
"I rescued Meiko from an abused home and I absolutely love him. Unfortunately I am only fostering him because I go to school and work full time and I do not have the time to play with his as much as he needs it. Because he was abused he is skittish with all new people but more specifically adolescent boys and adult men. He is great with other pets and he is very friendly and lovable once he is comfortable with you."
For more information go to his website: adoptmesandiego.wix.com/meikosandiego
Hope he will find a new home soon! Don't forget the new owner will get a print with Meiko as well.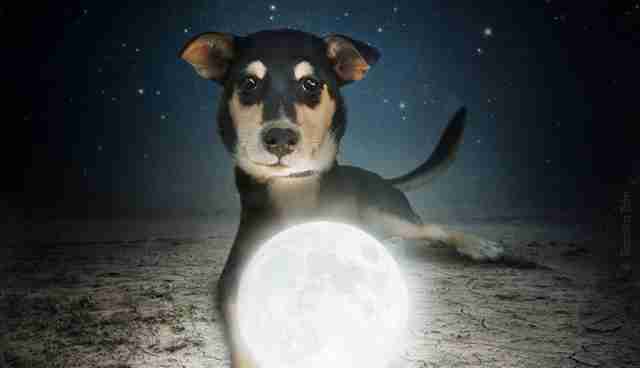 Location: Wat Pha Tiw, Mae rim, Thailand "The temples are like shelters here in Thailand and my program Hand to Paw Temple Dog Outreach cares for over 70 dogs in 9 temples. We try very hard to find forever homes for all the abandoned puppies, like "Patti" found in this photo. I work in partnership with the Care for Dogs Foundation in Chiang Mai, Thailand."
Contact: Joy Huss, +66 86 197 8398, Care for Dogs: http://www.carefordogs.org/,">http://www.carefordogs.org/, H2P FB Page: http://www.carefordogs.org/,
This is the first prepared image. His name is Jober. Unfortunately his story is different than the others, but please read below. It was a honor to get to know Jober's, Melissa's and Susan's story and prepare this image for them.
"I have a dear friend. She is actually more like a sister and she just lost her beloved German Shepard who was at a shelter because his owners were getting a divorce and no longer wanted him. It turns out this dog was actually shipped over from Hungary! Melissa has nine rescued dogs and has dedicated her life to this cause. The sad part of this is that this dog was killed in a horrible accident last week....hit by three cars....one after the next and she was forced to watch helplessly. She is still inconsolable. She loves all of her dogs but Jober was her baby....he was so so so special and we have cried for weeks. I know that this project is for dogs that need to be rescued but would you consider doing a photo for her? This person has given her life to rescue and I can't bear that she is living with the pain of seeing him killed in such a horrible way. She loved him so dearly and is grieving. I just wanted to send you a photo....even if you didn't have time. His spirit was so beautiful....."
New image from Bounder! Here is his story:
"Bounder is a senior Lab mix. He has lots of energy, and needs a very secure yard to run and play in. He's up to date on shots, neutered, and great on a leash. He's located at the Regional Animal Services of King County in Kent, Washington (USA)."
[Have great photos of your pet? Or fantastic wildlife images? Join The Dodo and share them as part of our Story Behind The Shot series!]