'Stoner Sloth' Ads Give This Badass Animal A Bad Name
A campaign in Australia called Stoner Sloth is trying to deter kids from smoking pot by comparing being high to being a sloth.
What?
The Stoner Sloth commercials show teenagers in everyday scenarios, and feature someone in a sloth costume who just can't get himself together and keeps letting everyone down.
The main problem with this campaign? The creators underestimated how much the internet loves sloths.
Twitter users began tweeting up a storm to say exactly how they felt about Stoner Sloth.
Personally, I think the campaign is offensive - to sloths. I mean, hello? Why wouldn't you want to be a sloth?! Sloths are awesome creatures, and if anything, the campaign is probably encouraging people to want to smoke more just so they can be like these awesome guys.
Shutterstock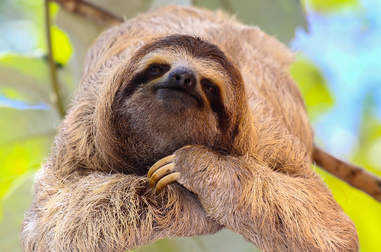 Shutterstock
A sloth's main priorities are sleeping and eating. Which are mine, too, honestly.
Shutterstock
Shutterstock
When a female sloth decides she wants to mate, she literally just screams for the males to come and find her.
Whichever guys hear her immediately come and fight for her. Sloth ladies are badass.
Shutterstock
Shutterstock
Sloths are awesome swimmers and can do the breaststroke just as well as humans. And definitely better than this particular human.
Shutterstock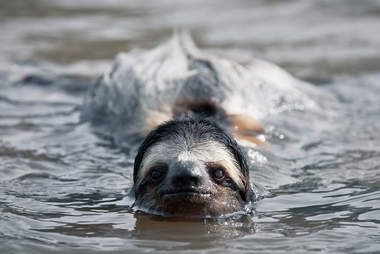 Shutterstock
Sloths don't crave company and are fine with being alone - but they do like sleeping next to each other sometimes. Adorable.
Shutterstock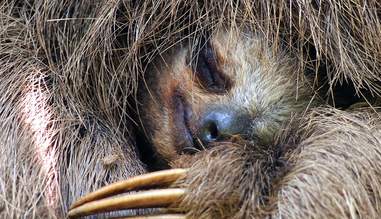 Shutterstock
Sloths are literally so slow that algae grows on their fur, camouflaging them from predators.
So when everyone is making fun of sloths for being slow, they're just like, "Haha, yeah, but try to FIND US." Touché, sloths. Touché.
Shutterstock
Shutterstock