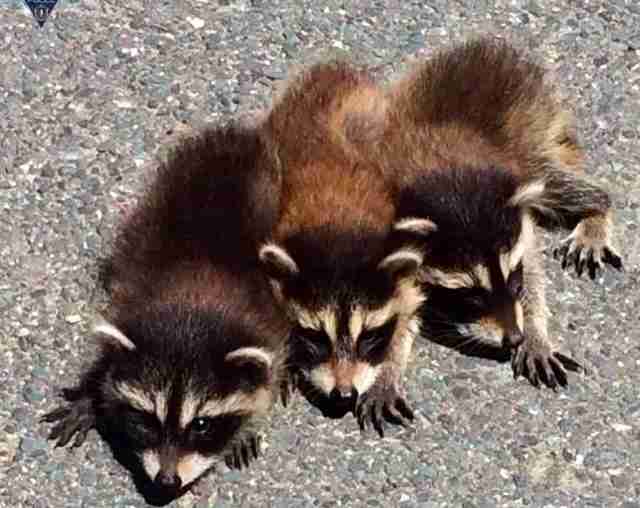 First the troopers got the little raccoons off the road and into some nearby grass - then Trooper Robert Wyckoff drove all the way home to grab his family's cat carrier so he could have something to transport the babies.
With the help of a pair of thick welding gloves, he and his partner carefully got the raccoon babies, who by this time has wandered into a patch of something that looked suspiciously like poison ivy, into the cat carrier.
The troopers dropped the three little raccoons off at a wildlife rehab center in Wendell, Massachusetts. Rescuers at the center told troopers the babies were malnourished and weak, a result of being orphaned as babies. If the state troopers hadn't stopped to help, these critters likely wouldn't have survived.
To many, raccoons are simply a nuisance. But thankfully for these three little siblings, the troopers didn't see pests by the side of the highway - they saw lives that needed saving.