People Bring Food To Starving Zoo Animals Everyone Else Has Forgotten
There's just one tiger left at the zoo in Khan Younis, a city in war-torn Gaza. His name is Laziz.
During the last few weeks he witnessed the other tigers starve to death as food supplies diminished.
FOUR PAWS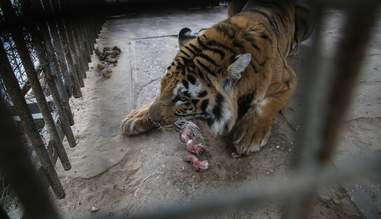 FOUR PAWS
Warning: Disturbing image below
Thankfully, rescue workers are stepping in to pull the surviving animals from the brink of death. And Laziz is not alone. Leopards, foxes, apes and birds are there with him, desperate for help.
Four Paws International organized a large shipment of food from Jordan to the zoo, which will help the 40 animals left there.
FOUR PAWS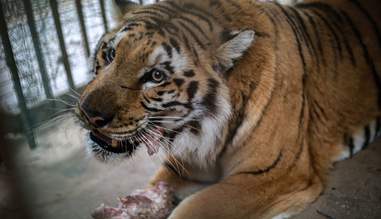 FOUR PAWS
FOUR PAWS
"The situation has worsened since our last mission in April 2015," Dr. Amir Khalil said in a press release. "According to estimates, there were still 40 big cats in the summer of 2015. Now, it is said that there are only 15 left."
FOUR PAWS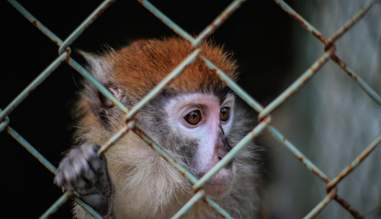 FOUR PAWS
Because of bad weather and ongoing conflict, there have been no visitors at Khan Younis Zoo, which means that the privately kept zoo does not have any income.
FOUR PAWS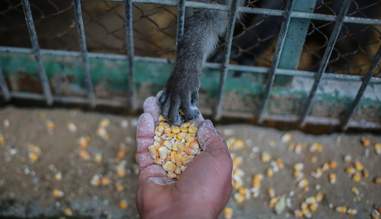 FOUR PAWS
FOUR PAWS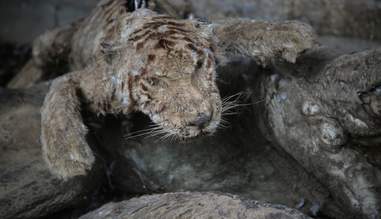 FOUR PAWS
Despite being small - just about 28 square miles - the war-torn area is home to six zoos, according to Four Paws. The organization is working on formulating a longer-term solution for the suffering animals in Gaza, while also trying to provide urgent care to the starving and sick animals.
And rescue work doesn't stop at the Khan Younis zoo. "The Rafah Zoo, which houses four lions among other animals, has been supplied with food and medicine," Claire LaFrance, a representative for Four Paws, told The Dodo.
FOUR PAWS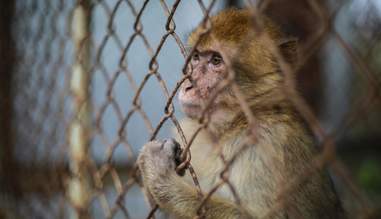 FOUR PAWS
LaFrance added that this is the first time Four Paws has used a crowdfunding platform to raise money to help with the food delivery and care - and the support so far has helped the animals tremendously. It has already raised $12,000 from animal lovers all over the world.
"Due to the overwhelming support that has flowed in, I also got word that it is very likely we can also help a third zoo, the Al Bisan zoo," she said.
Click here to help Four Paws International on its rescue mission for zoo animals in Gaza.