When police responded to a report of animal abuse at a home in Montevideo, Minnesota, last week, officers were hardly prepared for what they saw. Eight tiny pit bull puppies were crowded into a small cage, "covered in feces" and so hungry that their little ribs stuck out.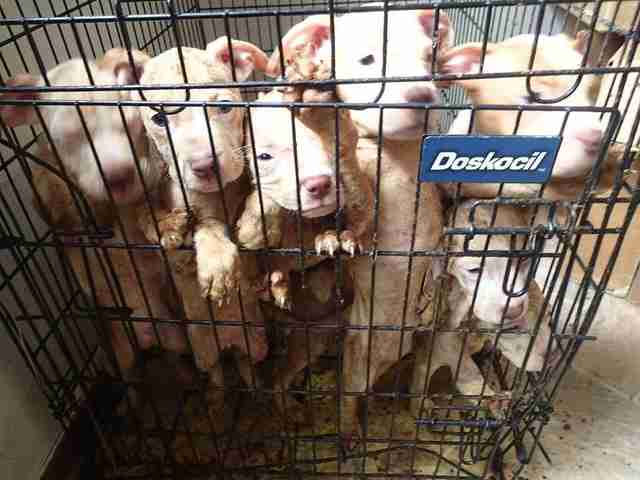 Their conditions were so filthy that officers snapped pictures of this disgusting bowl in their cage.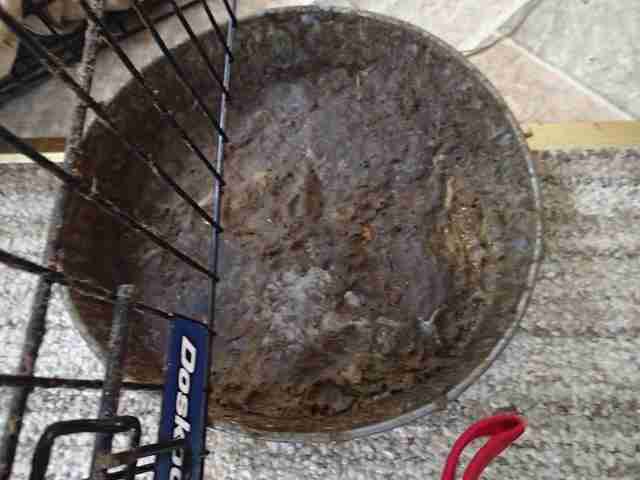 After the officers arrived, the owners of the pups willingly surrendered them, and the police took them back to the station. After some warm baths and kibble, the puppies were looking a lot better.
"Please ... Have your pet spayed or neutered. There is no reason for this to happen," the Montevideo Police Department posted on its Facebook page this week. "The dogs will eventually go to a Pit Rescue in the Metro."
The police had already had "11 calls to this residence for other animal complaints" over the past two years. The owners face charges of animal abuse.
The officers added that "We share this to show the types of conditions that ... some puppies are raised in," suggesting that perhaps the owners had been operating an illegal puppy mill and were planning on selling the puppies.
As for the pittie puppies, they're clearly thrilled to be safe and clean with plenty of humans to play with. The police department uploaded this adorable video of the puppies romping around together.
Soon the puppies will be looking for loving forever homes. This story is just another reminder that there are thousands of needy dogs waiting for new families in shelters and rescues all across the county. If you're ready to give a dog a second chance, visit a local shelter or look for available rescues at Adopt-a-Pet.com.