Starving Pit Bulls Rescued From Nightmare House Are So Fat And Happy Now
When their "owner" went to jail in May, he left them all alone.
It was discovered in mid-July.
A local living near Lake Mathews in California caught wind of an awful smell akin to rotting coming from a neighboring home - the summer heat only making the stench more unbearable. The suspicious odor was reported and an investigation followed, but nothing could prepare animal control officials for what they would discover inside.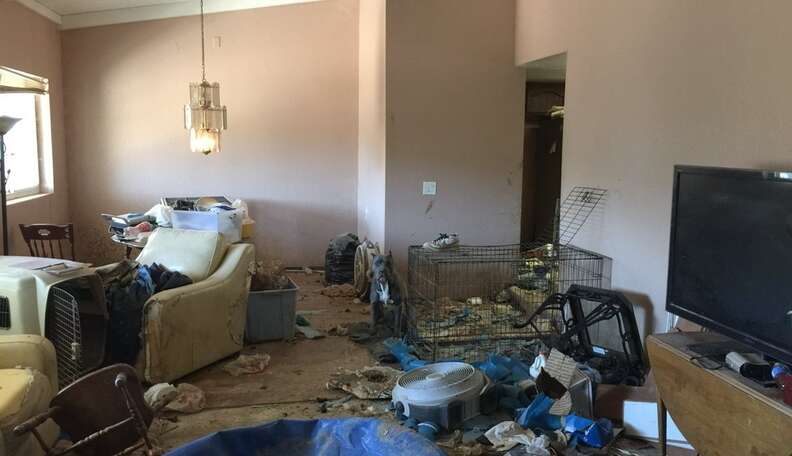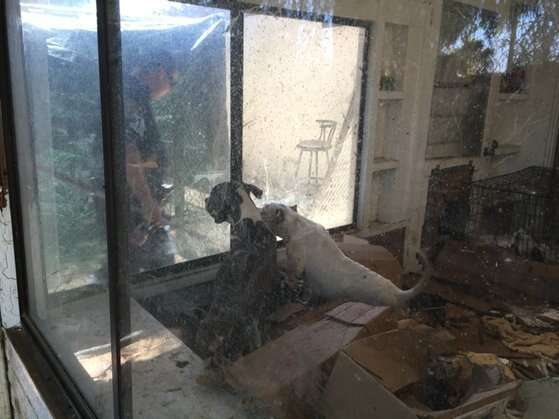 "We're talking a scene from 'Silence of the Lambs,'" Welsh told NBC Los Angeles. "It was the smell of death."
Nearly 40 extremely emaciated pit bulls were found in the filthy home - 11 of them were already dead, according to a press release, more than likely because of malnutrition and neglect, with another dying shortly after being rescued.
"Some were so weak that officers were forced to carry the dogs out to their trucks," the press release read. "All the dogs were pit bulls and there was evidence on scene that suggested the owner of the dogs was a one-time breeder."
Their assumed owner, Carl Dixon, was nowhere to be found. As it turns out, the 48-year-old man has been in jail since May for trafficking illegal drugs - presumably leaving his dogs alone without anyone to care of them.
Officers are still searching for Dixon's wife, Kim Delagos. Her whereabouts are unknown and no arrests have been made at this time.
"We believe his wife may have some level of responsibility in caring for the animals," Welsh told The Dodo, adding that Riverside is still attempting to piece the story together before bringing the case to the district attorney's office. When an attempt was made to interview Dixon in jail, he gave no comment and referred animal control officers to his lawyer.
Welsh, who was inside of the house that day, said that while some of the dogs were nervous and frightened, others came right up to their rescuers, simply wanting the love and attention they had been denied for so long.
"Someone obviously just gave up or did not care about their well-being," Welsh said.
The surviving dogs, who range in age from 8 months to 10 years old, were rushed to receive emergency care, tracking the start to a journey to get them healthy and whole again.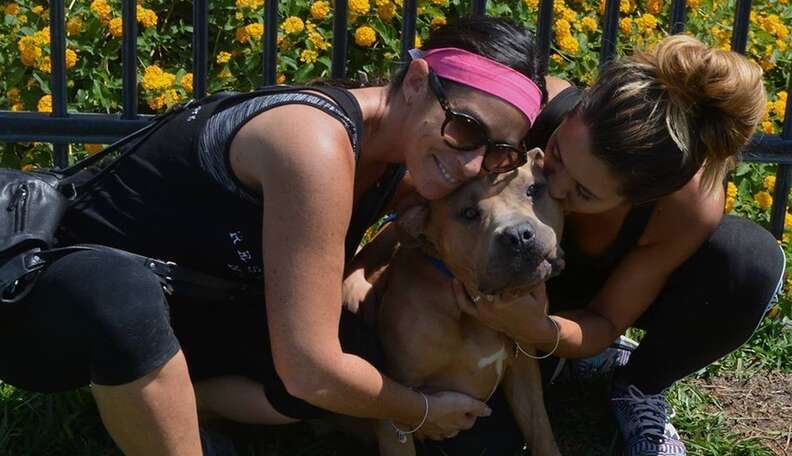 "We got the emaciated dogs on good diet plans and, as you may notice in these photos, fattened them up fairly well," a recent Facebook update on the status of the dogs read.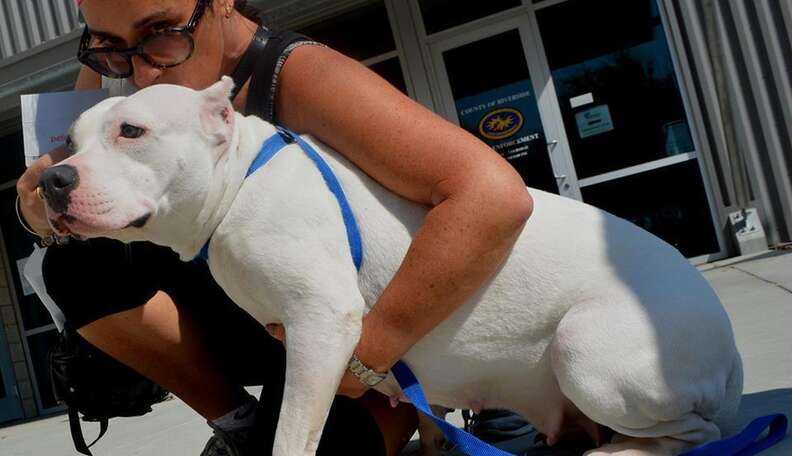 Welsh noted the difficulties that often arise when trying to place dogs who have never really been socialized. But he hopes that all of the dogs - even the ones who need extra help from people who understand how to handle abused animals - will get their happy endings.
In the meanwhile, the pit bulls are being spoiled rotten with all of the affection they're willing to take in.
"We have given these animals some of the best love and care they've had in months," Welsh said. "They're very happy and healthy now."
Do you live in California and are interested in adopting one of these dogs? Click here or here on how to get started.
Watch this video about one of the pit bulls being cared for upon getting rescued: