Man Creates Obstacle Course To Defend Bird Feeders From Ninja Squirrel
It's usually pretty easy to live in harmony with squirrels - unless you come between them and their nuts. Then all bets are off.
A very determined man wanted to feed the birds in his backyard ... but NOT the squirrels. He spent years trying to defend his yard to no avail. When he passed, his son decided to try and carry on his legacy - and film it, of course.
In order to keep the squirrels away, the son crafted an elaborate obstacle course around the bird feeders. There's just one thing he didn't count on ...
He was dealing with a ninja squirrel.
Every obstacle the man threw at the squirrel he overcame, mission impossible style.
Seriously though ... that is one badass squirrel.
Ninja squirrel leapt from daring heights ...
Attempted risky moves ...
And ultimately, succeeded ... until the hell-bent son came and chased him away. But have no fear, because ninja squirrel WILL be back.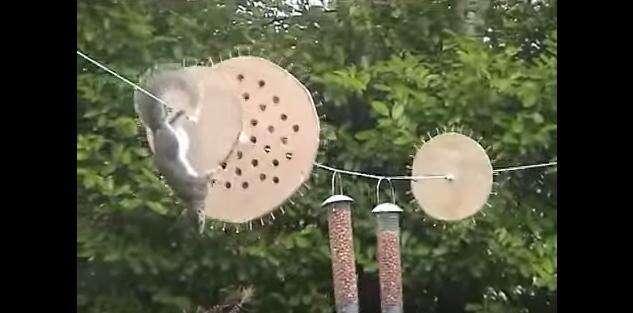 Check out the full video of ninja squirrel and his incredible skills below: