Spooked Horse Drags Empty Carriage Through NYC's Central Park, Renews Push For Ban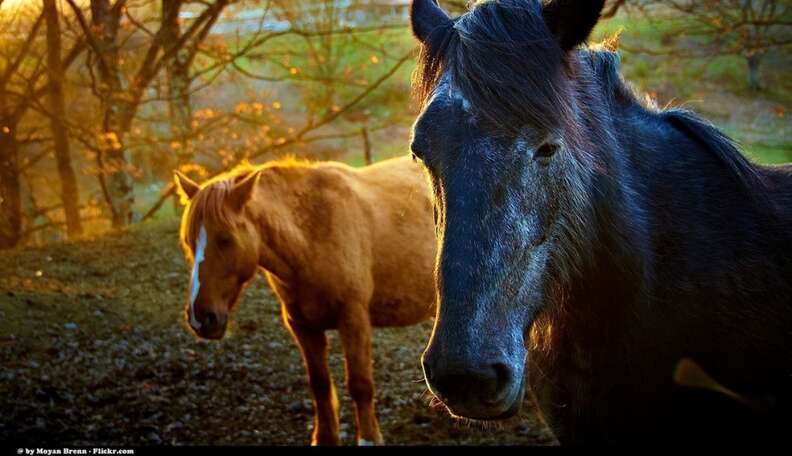 <p>Flickr: Moyan Brenn</p>
The case against New York's controversial horse carriages continues to mount, as another accident was seen on the city's streets. A carriage horse named Pumpkin broke loose from his reins at about 5:45 Monday evening, dragging his empty carriage around Central Park and only stopping when the carriage hit a taxi.
Witnesses pointed out the accident on Twitter first:
Pumpkin followed his normal carriage route through the park without a driver, spilling out at Fifth Avenue and 59th Street to a team of drivers waiting to catch him.
The carriage caused considerable damage to the taxi:
Thankfully, neither the horse nor bystanders were hurt, according to carriage driver and industry spokesman Stephen Malone.
"Neither the horse or any people were injured in today's incident. What you saw is the industry's professionalism. We knew where the horse would go, corralled it, and brought it back to the stable."
But animal advocates say that accidents like this (and this) are simply a symptom of an industry that just doesn't belong in the city. Allie Feldman, executive director of NYCLASS, said:
"Carriage horses and busy New York City streets simply don't mix. This is just the latest instance that shows how unsafe horse carriages can be. It's time to retire the carriage horses and replace them with something that doesn't spook or dart dangerously through traffic and pedestrians."