Rescued Rooster In A Wheelchair Teaches Kids To Be Themselves
"He shows them that with love and kindness anything is possible."
When Louise the rooster was just a baby chick, he was mistaken for a girl - and this mistake ended up saving his life. All of his brothers were killed, but because of the mistake, Louise was spared and sent to a farm with his sisters, who were likely going to be used to produce eggs.
Unfortunately, Louise and one of his sisters had severely deformed legs, and the farmer was planning on disposing of them - until the farmer's kids took pity on the pair and saved them.
Louise and his sister, Thelma, were taken in by Semiahmoo Animal League Inc. (SALI), a rescue organization where at-risk kids can come and work with at-risk animals, in South Surrey, British Columbia. As soon as Thelma and Louise arrived, staffers at the rescue immediately took them to the vet to figure out the best way to treat the deformed chicks.
"It was determined they weren't in pain, but their battle for a long and healthy life had just begun," Keryn Denroche, founder and director of SALI, told The Dodo.
Unfortunately, little Thelma was in bad shape, and ended up passing away. But Louise powered through and continued to grow, and as he did, it became apparent to staff that Louise was not a chicken at all, but a rooster.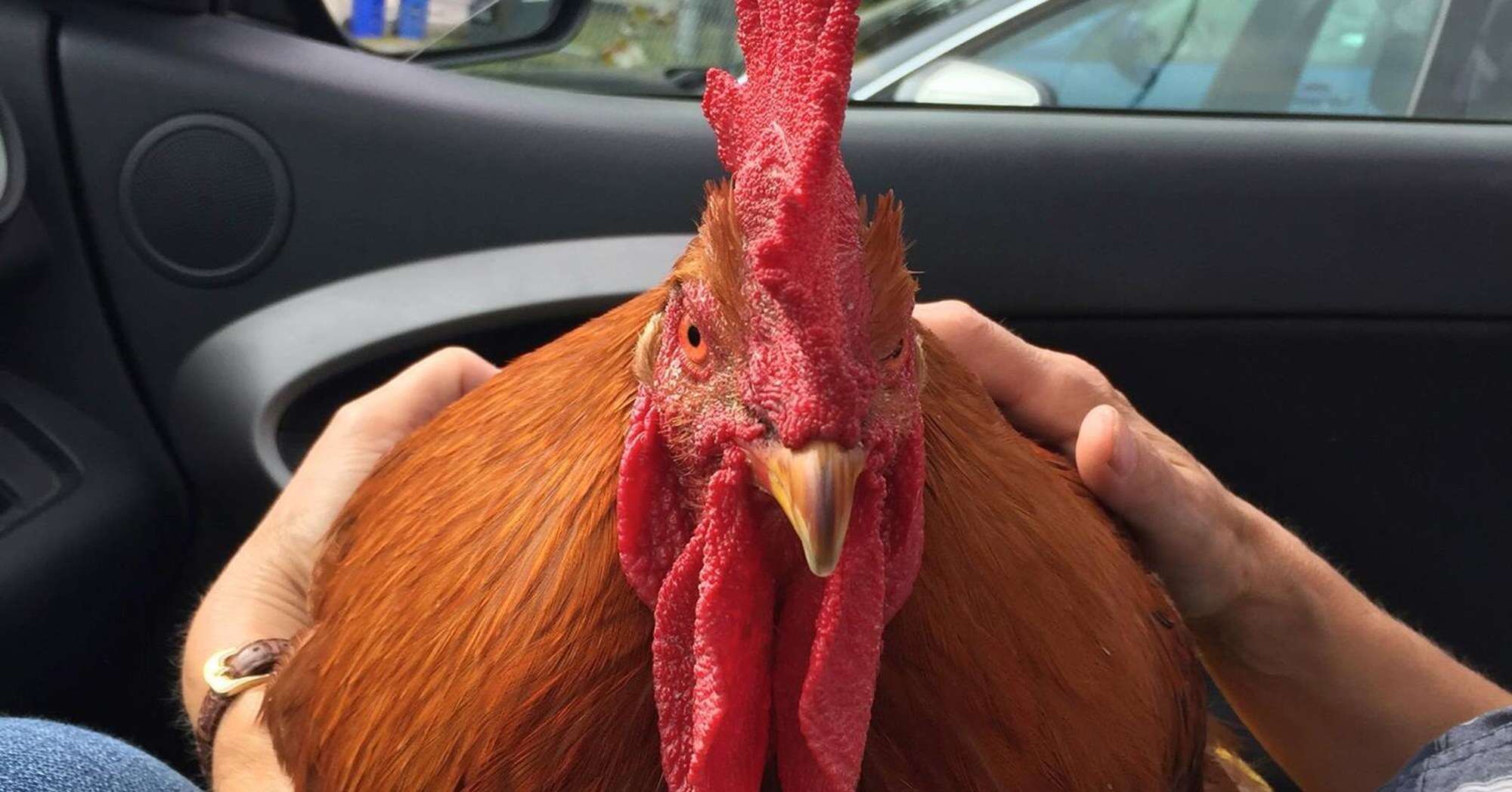 "He kept the name Louise and now rules the roost at SALI's farm, often directing other much larger animals than himself, such as Badger the horse," Denroche said.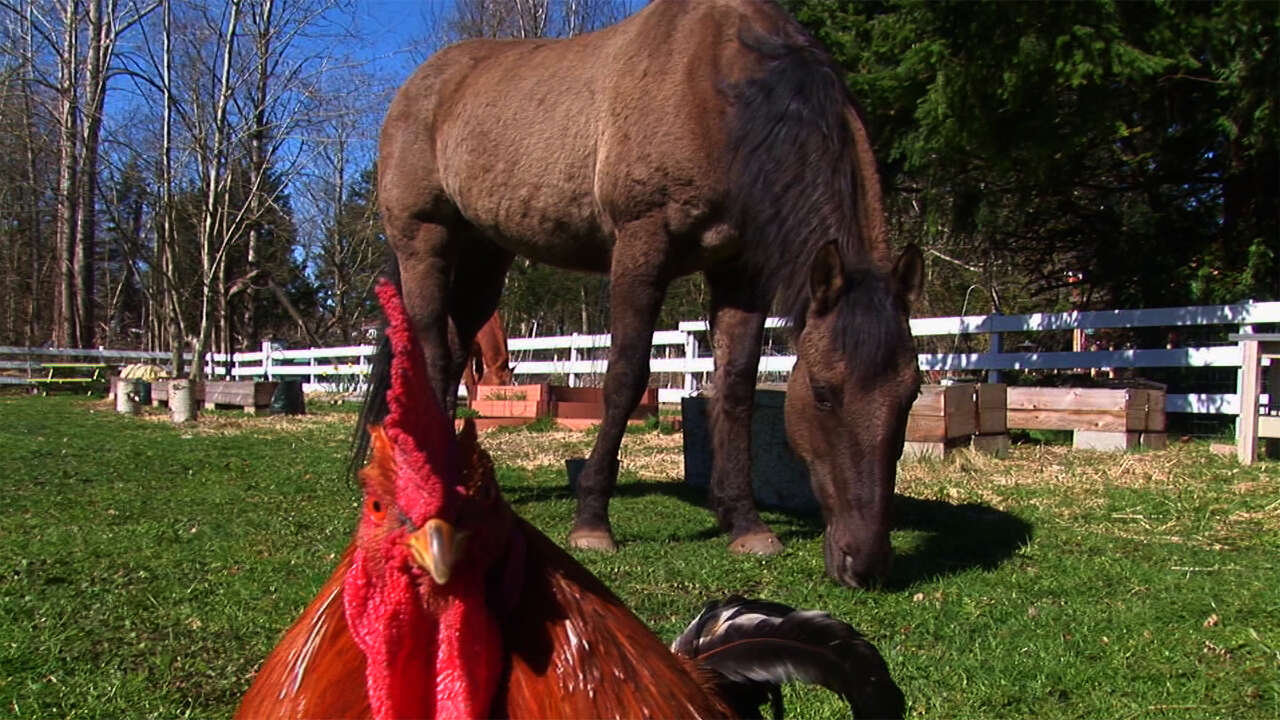 Louise immediately began to thrive in his new home on the farm, running to greet every single visitor who crossed his path. He adores people, and will let absolutely anyone hold him, cuddle him and give him kisses.
"He is very intelligent, is always on guard, listening, and observing the goings-on at the farm, ready to run over and give his opinion on things," Denroche said.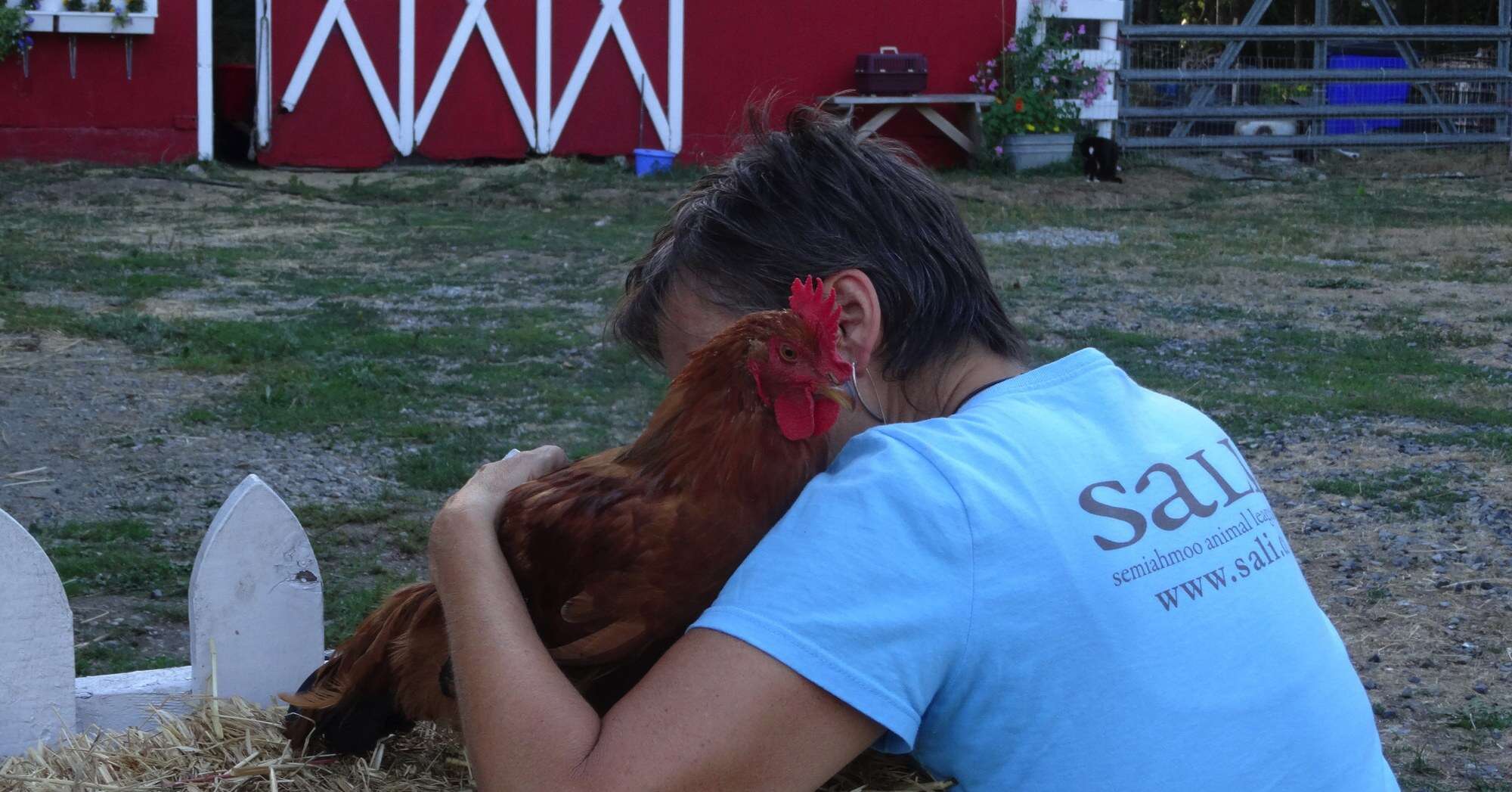 Despite his progress and growth, Louise still struggled with the health of his deformed leg, which kept getting infected. He had to have two surgeries to remove three of his toes, and started wearing protective booties on both of his feet to prevent further infection. Louise's deformed leg was a constant struggle - until Denroche had an idea.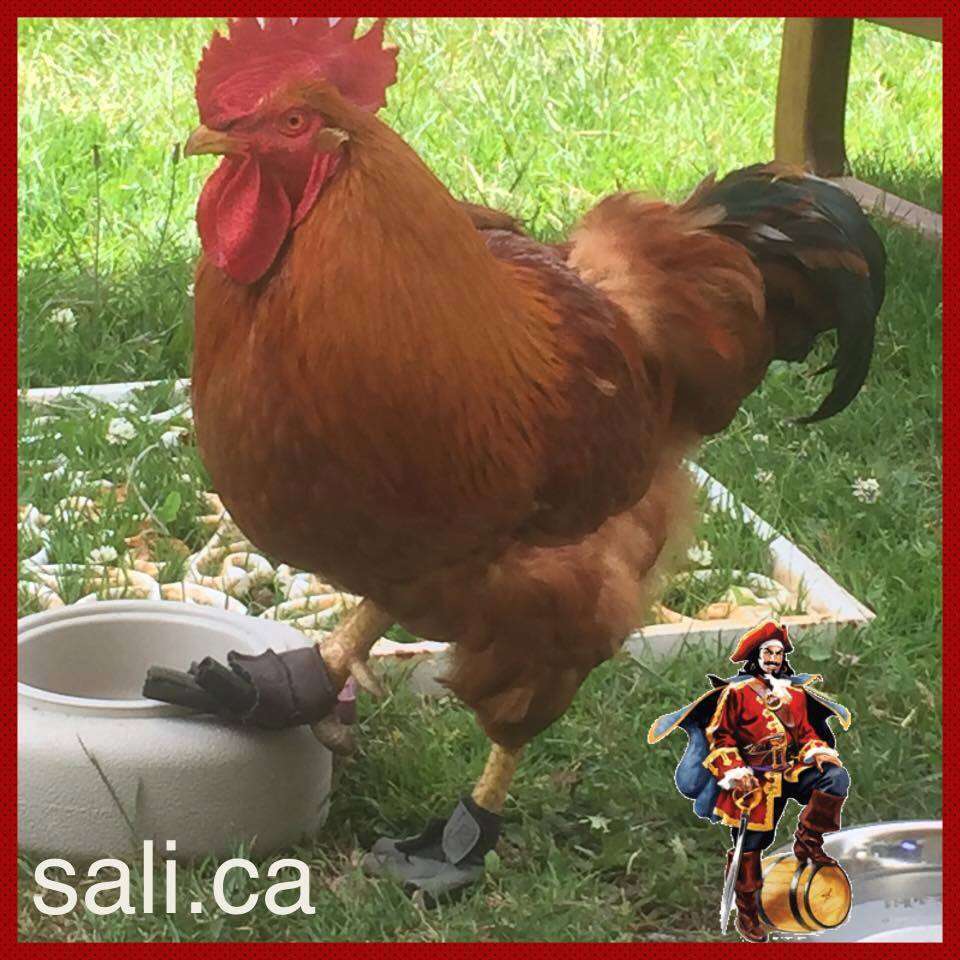 "I was determined to find a solution for Louise and was delighted to find K9 Carts makes custom avian wheelchairs," Denroche said. "I immediately ordered one. It arrived the last week of our fall Children's Program and made a huge impact on the children."
With his new set of wheels, Louise doesn't have to worry about his deformed foot as much, and can run and play with all of his farm friends better than ever, especially all of the kids who come to visit.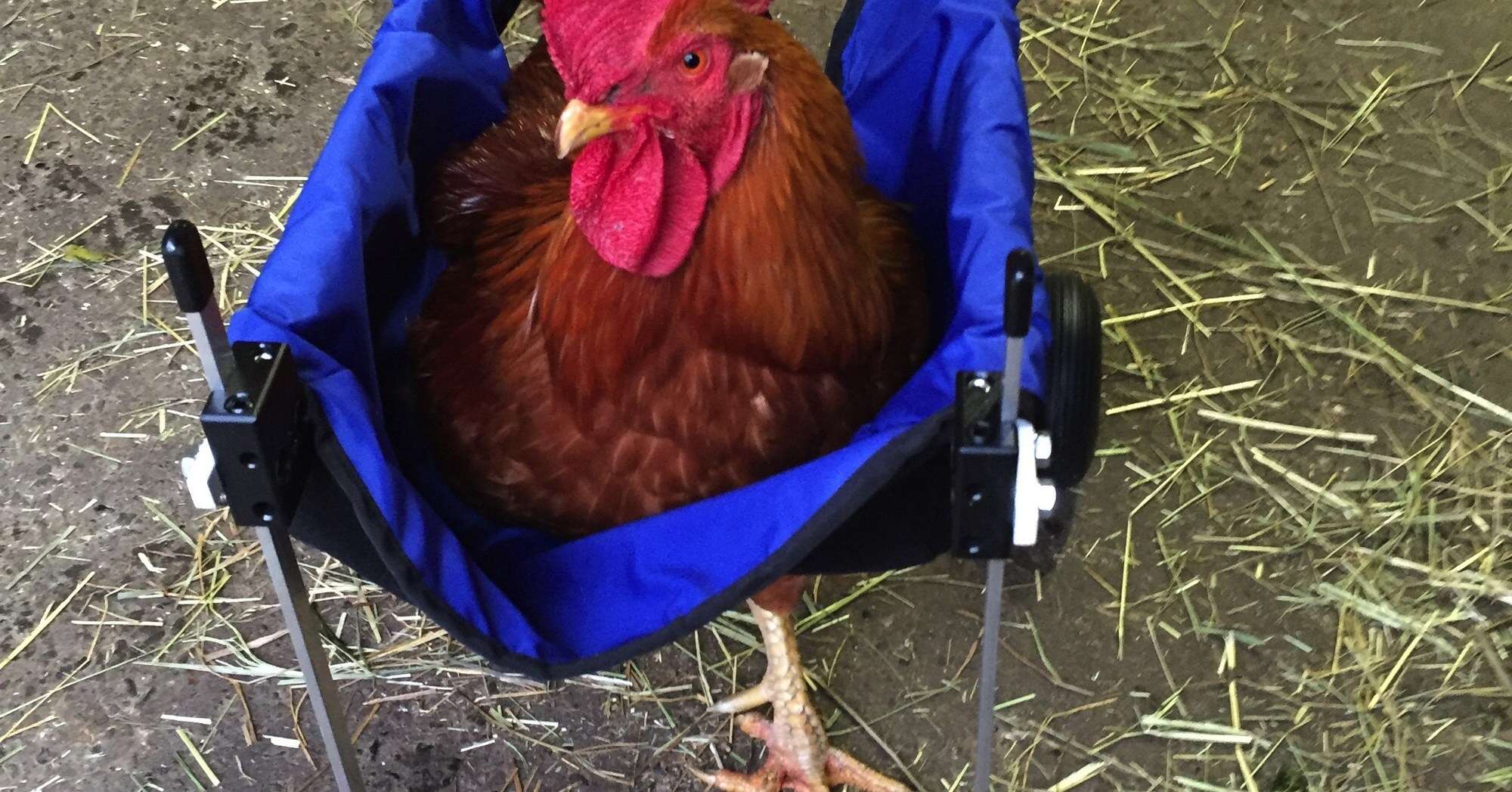 SALI brings at-risk children to its farm to work with the animals, and all of the children seem to be especially smitten with Louise. While many adults are bothered by the fact that a male rooster has a female name - and want his name changed to Louis - none of the children are bothered by it at all. In fact, they love his name, and accept Louise for exactly who he is.
"Being identified as a female when he was one day old is the reason Louise is alive," Denroche said. "He deserves to keep his name and share his remarkable story of survival despite all the odds against him. The children love his name and his story. He shows them that with love and kindness anything is possible."
Louise has spent his whole life beating all the odds against him, and despite how much he's had to struggle along the way, he's still the happiest rooster. Louise teaches every child he meets that it's possible to overcome anything life throws at you, and that a little love and positivity can go a long way.
"I love that Louise is crossing those boundaries and he helps at-risk children learn to love themselves no matter their name, their gender, race, disabilities or any trauma they have faced," Denroche said.