Shakes was found tied to a fence and abandoned, along with one other dog. He was taken in by the Florida Keys SPCA, where staffers quickly realized there was something very different and very special about the little dog.
"Shakes has cerebellar hypoplasia," Jenna Moeller, Shakes' mom, told The Dodo. "Basically his motor skills are not quite right. He loses balance and falls down a lot, but he never seems to care. He just gets up and carries on."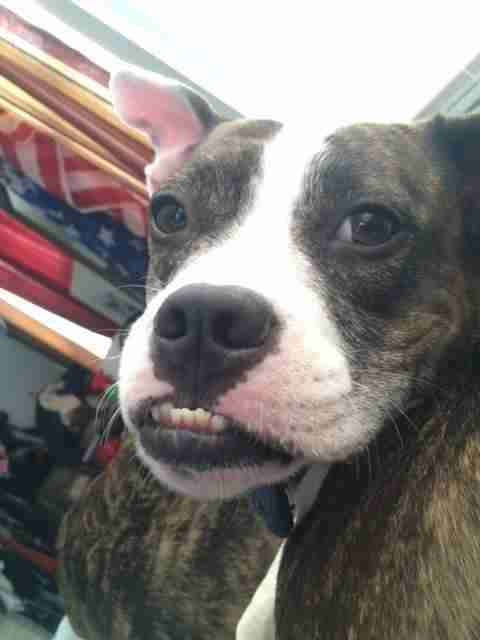 Moeller adopted Shakes four years ago, and his unique traits and lively personality have brought her so much joy ever since. Now 6 years old, Shakes may be different, but for him, every difference is just a part of who he is, and he's able to turn anything seemingly negative into something positive.
"Shakes just kind of does what he wants," Moeller said. "He has a very sassy and goofy personality."
On top of his neurological disorder, Shakes is also completely deaf, but just like how he handles everything else, he's never let it get in his way.
"Shakes sleeps really well because he is deaf," Moeller said. "He is not scared of the normal things other dogs are scared of - vacuum, thunder, etc. He does not seem to notice that he is different in any way."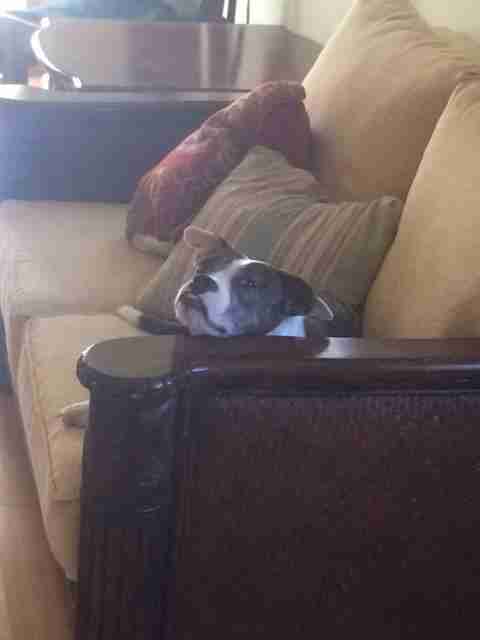 Shakes has two dog siblings, Zeus and Makai, who are both significantly bigger than him, but he can still totally hold his own when it comes to playing and roughhousing. One of his favorite things in the world is going on car rides, and he loves leaning his head out an open window, greeting the world as it passes him by.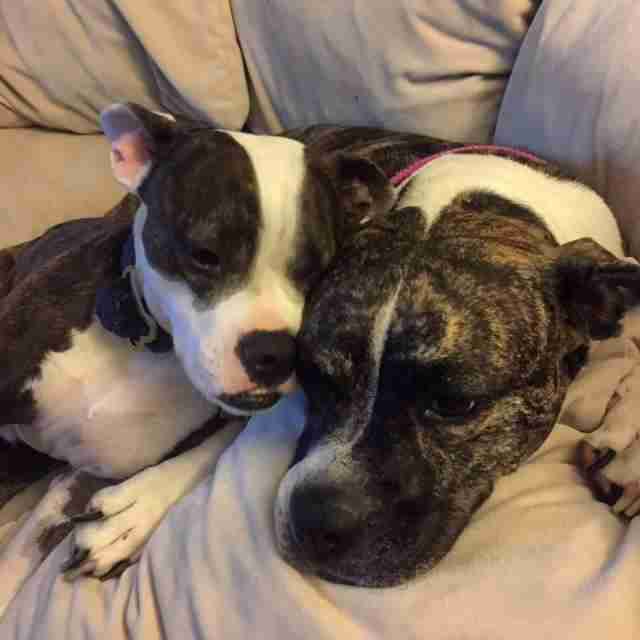 "My sergeant is the one who submitted the proposal for honorary K9 to the sheriff," Moeller said. "My sergeant knows how much Shakes means to me and he wanted to make sure Shakes got the recognition he deserves for being our squad's mascot and helping us with fundraisers for the SPCA."
The sheriff's office saw past Shakes' issues to just how special he is, and awarded him the K9 honor, which came complete with a real badge and uniform patch.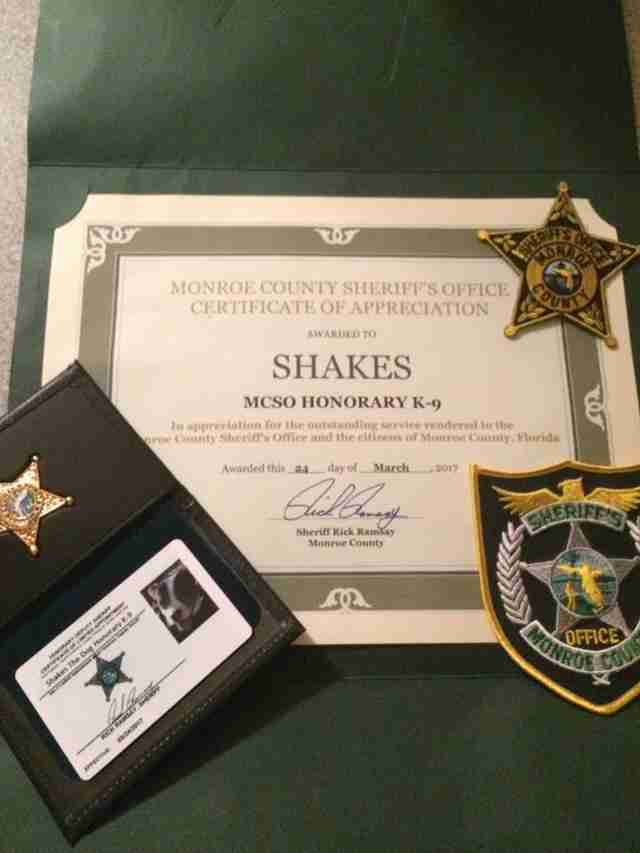 Shakes seems to touch and inspire everyone he meets, especially his mom, and so when he was diagnosed with cancer, the news hit everyone pretty hard.
"Shakes was diagnosed with cancer about 10 weeks ago," Moeller said. "His prognosis without chemo was about 12 weeks."
Moeller was given the option of getting chemo treatments for Shakes, and even though it might help to keep him around for a little longer, Moeller opted not to do it. Instead, she decided to let Shakes live out the rest of his life in peace, with no draining medical procedures, and lots and lots of attention and pup cups instead.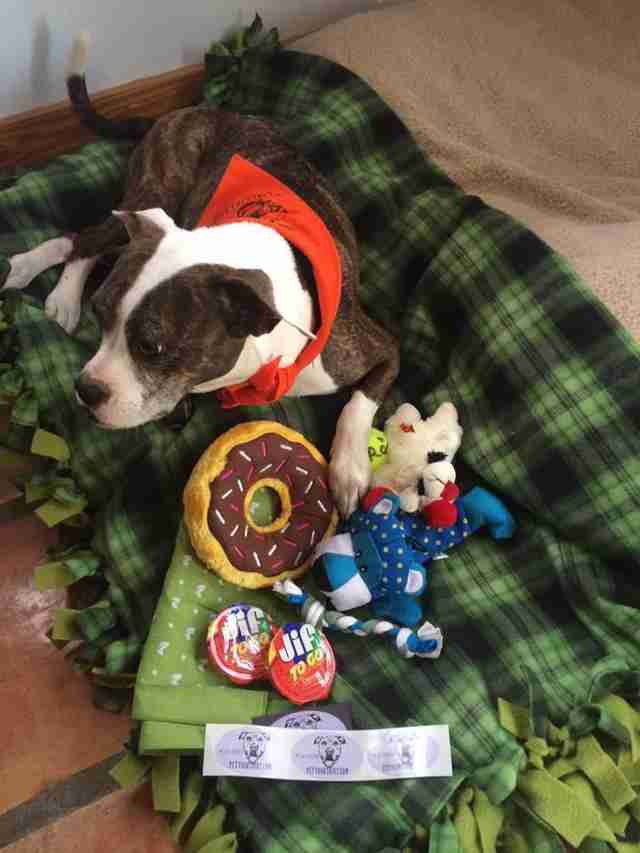 "He is on a steroid to keep the swelling down, but otherwise he has been living his normal life but with extra food, car rides and toys," Moeller said.
Shakes may not have much time left, but he's going to spend that time being his happy, sassy, positive self - because that's just who Shakes is.