Llama Has Been Nuzzling Her Favorite Barn Cat For Years
Among her nine other herd members, she certainly sticks out with her unique white coat speckled with patches of brown.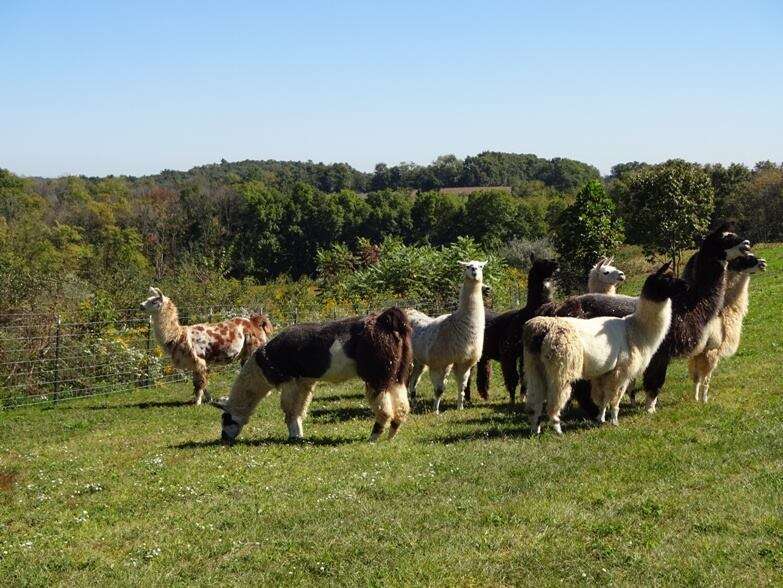 It's also easy to spot her because it's more than likely you'll catch her cozying up to her best friend - a 6-year-old cat who's quite fond of rolling on her back for belly rubs ...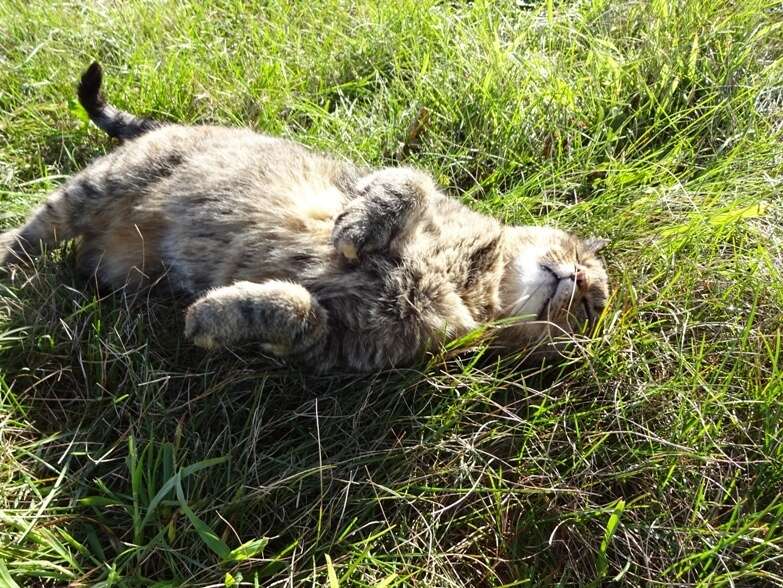 Sparkle's just special like that.
"She runs permanently on Sparkle time," Roy Hernesh, executive director and farm manager of the rescue, told The Dodo. "Always sauntering along, [always] the last one to the feed bowls, the hay rack and last in the herd when moving from pasture to pasture - but she is not low in the pecking order, she is fairly dominant. She just is in no hurry to do anything at all."
Sparkle is also pretty selective about whom she allows to get close to her ...
... but at the very least, the 9-year-old llama can always count on Rosie the cat to keep up with up with her.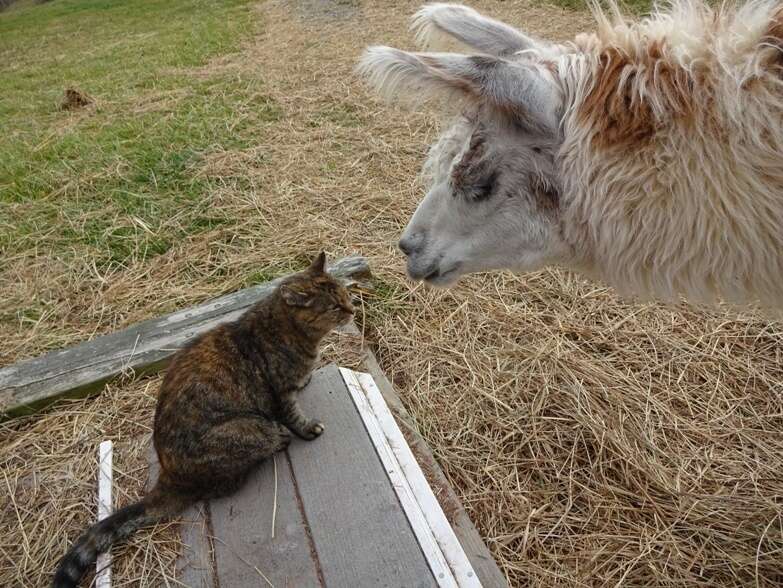 Sparkle, along with the nine other llamas and Rosie, were originally all kept as pets on a small farm in Mill Hill, Pennsylvania. The owners of the farm often spent the months of October through May in Florida and hired a farmhand to care for Sparkle and her herd.
"This caused the owners great stress and concern all winter each year, so they decided to try and find a rescue that would take all 10 llamas, would promise not to re-home or otherwise separate the herd and would allow visits from the owners over the warm months," Hernesh said.
However, other organizations said they could only give sanctuary to a few of the llamas. When word reached Hernesh at the rescue, he decided to take in all 10 llamas, in addition to Rosie, who couldn't stand to be separated from her favorite llama - and vice versa.
"We actually thought [their friendship] might have been a little exaggerated by the prior owners in order to convince us to take Rosie, but they really are attached," Hernesh said.
In her previous home, Rosie, a stray, one day started to hang around the barn area of the farm and took to Sparkle just as quickly as Sparkle took to her.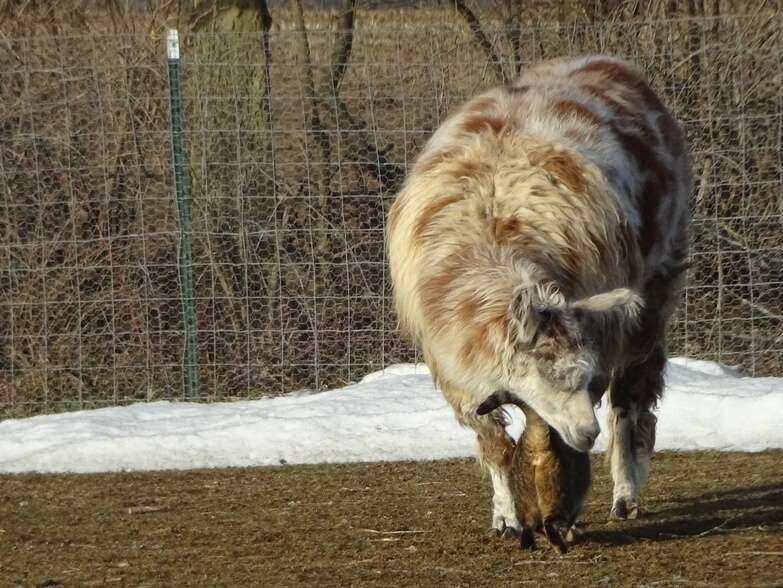 Rosie, who used to be more of an aloof cat before arriving to the rescue, has also become more sociable with other animals beyond Sparkle and her llama herd.
"Rosie and Sparkle have a wonderful relationship that includes nuzzling and snuggling and cozying up during the winter months - they are quite a pair," Hernesh said.
You can follow Sparkle and Rosie's adventures on Facebook. Want to help the rescue continue making a difference in the lives of animals? Consider making a donation here.
Check out this video about Cody, a little alpaca who wears the most fabulous outfits: