Abused Elephant Has No Idea She's About To Be Set Free
On Saturday, Sontaya must have woken up as she did any other day, ready to do what she'd done for the past two years - ferry tourists around on her back.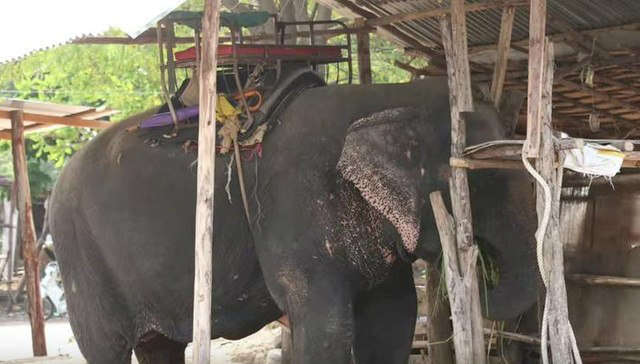 If that sounds like a small price for an elephant to pay in exchange for food and care, it's not. Young elephants undergo something called the training crush, so called because it crushes their spirit and forces them into submission. Sontaya had almost certainly received such training when she was young, years before she came to her current home.
And most elephants used in tourism, like Sontaya, exhibit repetitive behaviors such as swaying back and forth - a sign of psychological distress.
Sontaya's small spot in the world, at a camp in Pattaya, Thailand, looked something like an outdoor stable - a small space where she waited when she wasn't catering to tourists.
When she was needed, she'd do the exhausting work of carrying tourists in a heavy chair on her back.
But this day was different: A strange truck arrived - and it would take her to Boon Lott's Elephant Sanctuary (BLES) in Sukhothai.
Her current owners had realized that Sontaya, who was in her late 50s, was exhausted. They called BLES to rescue her.
First, they said goodbye and shared the fresh-cut grass they had prepared for her journey.
Then she walked onto the truck "with grace and ease," and met BLES founder, Katherine Connor, who gave her some gentle, much-deserved pets.
Sontaya's skin was flaky and dry, and she had wounds on both sides of her face.
But she still looked lovely in the crown of flowers that she was given for the journey.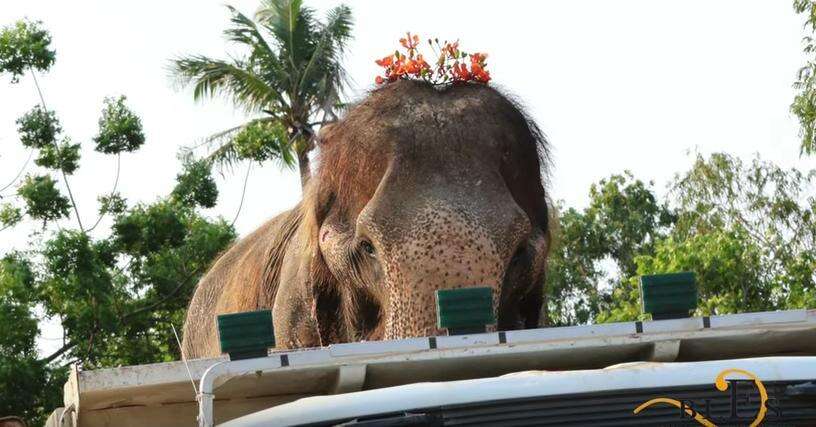 Then they were off: She had more than a 30-hour trip - some of it through the crowded streets of Pattaya.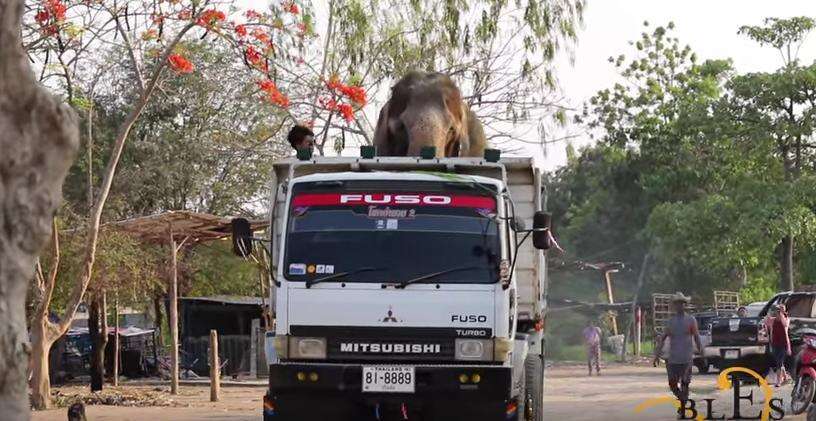 They drove through the night and stopped often for food, water and rest. By morning, Sontaya must have realized things were looking up - she even had her very own coat to keep her warm.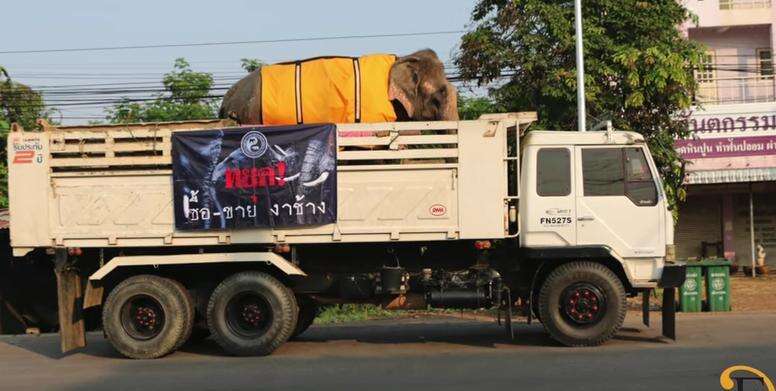 Finally, she arrived at BLES, where her chains were removed - for good.
"Sontaya is a special lady. She has such a wise and calm energy," Connor said in a blog post. "I cannot wait to watch her tired old body recover and slowly bulk up."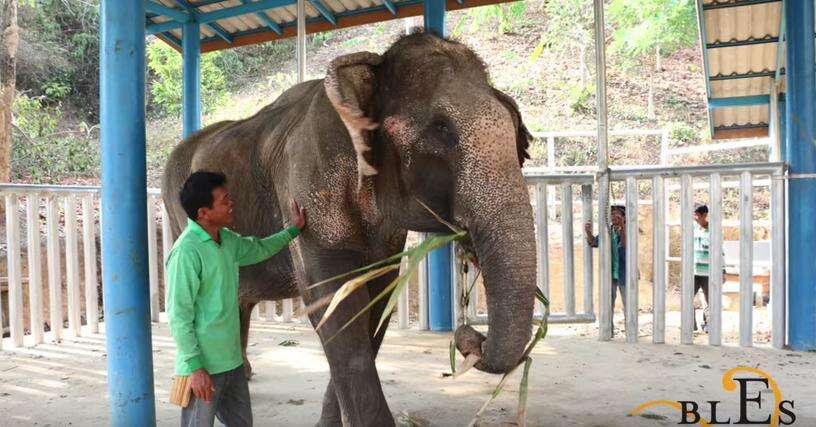 "To see her dry and flaky skin heal," Connor said. "To know her wounds are getting better and to observe her in the forest, as she rediscovers how to be an elephant again."
See more pictures of Sontaya's journey here.
To support BLES' mission and elephants such as Sontaya, go here.
Watch a video of Sontaya's trip:
Update 5/5: You can see Sontaya enjoying the forest with her new friends here.