This Box Of Puppies Was Dumped At A Car Wash Overnight
Someone rescued them — and now they all need homes.
No one could have imagined a flimsy cardboard box would hold the most precious of cargos.
It was stained, sopping wet, had a particularly unpleasant odor, and - when staff at a carwash in Corsicana, Texas, found it this morning - it seemed to be squirming.
That might be because the puppies crammed inside were doing everything they could to keep warm.
Someone had dumped them in that box in the cold December night.
But sometimes, even the flimsiest, sorriest packages find just the right destination. The puppies were taken to a local shelter - and staff there got in touch with Jaclyn Smith, founder of East Dallas Pet Rescue.
Puppies?
Smith didn't waste a moment in sending a volunteer to pick them up.
"The box was filthy; it had poop and dog food all over it," Smith tells The Dodo. And these siblings had only each other to keep themselves warm.
"It was freezing cold last night," she adds.
Someone thought a box with some dog food sprinkled on top would sustain the puppies at least until morning. Luckily, some other people had different ideas for keeping them warm - the kind that will sustain them for a lifetime.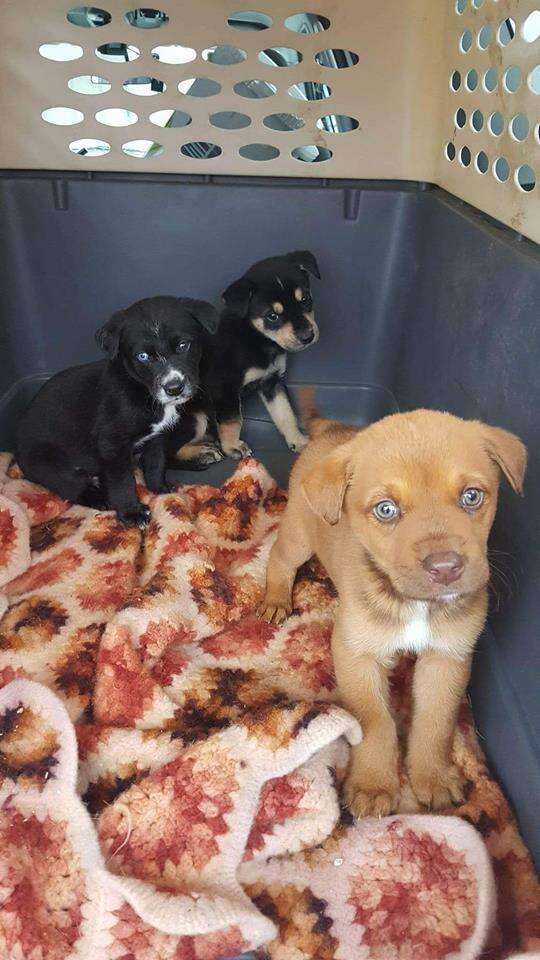 It took just hours for someone to step up and offer all of the puppies a home. But they will soon need a family for life.
Think you might be able to help? Get in touch with East Dallas Pet Rescue through the group's Facebook page.