Sochi Puppies En Route To Olympian Gus Kenworthy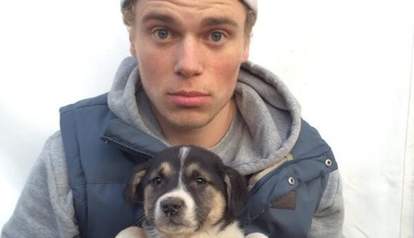 When U.S. Olympic skier Gus Kenworthy grabbed international headlines for planning to adopt a family of stray dogs from Sochi, didn't expect one of the puppies to die.
ABC News' Micah Grimes reports:
One of the puppies that Olympic silver medalist skier Gus Kenworthy adopted while in Sochi for the Winter Olympics has died, his representative confirmed today. "Sochi," a female stray, died while Kenworthy's friend, Robin Macdonald, was trying to get the adopted puppies back to the United States for proper treatment, Kenworthy spokesman Michael Spencer said.