Cute kitten so sleepy & tired (& slowly falling asleep on a laptop)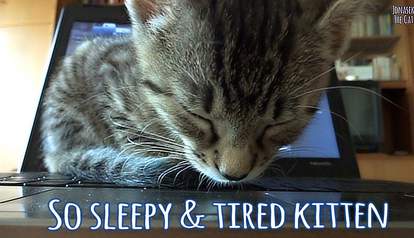 Hi, I'm Jonasek, this is a kind of tbt video. I was around 2 months old there and like other kittens I used to got tired in the middle of ... well ... anything. As you can see in a video, my mommy was working on something and when she came back she found me falling asleep on her laptop.
How cute is that! I mean it can happen to anybody, right?
With love, Jonasek