The Portland Trail Blazers have had it with this m-fing snake in their m-fing locker room.
The team was in San Antonio on Thursday to face-off against the Spurs in Game 2 of the NBA playoffs, but the greatest test of their nerves that day came from what they met off the court.
Blazers guard Will Barton explains:
"Man, me and Thomas [Robinson] at our lockers as usual. We're changing and he goes to put his shoes down and he's like 'What the ...?' You know what he said. He's like 'There's a snake under my locker dog!' And I'm like 'Stop playing.' He's like 'No for real! A real snake!' And we just looked under there and there was a snake. I was scared!
"I just put my shoes down and once I put my shoes down I double looked and I seen a snake sitting there. After that, I got away from it. I just seen something curled up and I looked again and it was a snake. No one believed me until they looked in there. It hissed, I backed up."
Barton's teammate Mo Williams echoed that sentiment, describing their reaction on Instagram:
"We get in the lockerroom n its a damn snake, yea a snake in the lockerroom. Man we was scared as hell"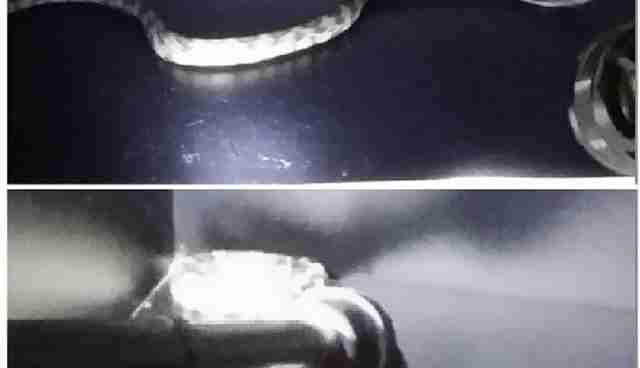 Eventually, once the freaked out players regained their composure, they alerted arena security who were able to trap and remove the snake, which was said to be about three or four feet long. Blazer's coach Terry Stotts originally told reporters that it was a "rattlesnake", though a spokesperson for the Spurs later said that it was not a venomous species.
What remains unclear, however, is just how the slithering reptile ended up in the Blazers' locker room in the first place or if the pre-game scare was too much for the team to recover from.
The Blazers went on to lose against the Spurs 97-114.