The snake sort of goes along with being wound around the poison dart frog, who looks quite alarmed.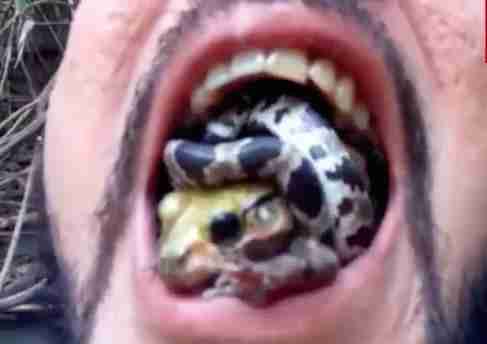 The frog peeks out of the man's mouth, as though wondering how long the stunt was to last.
Soon, the animals reemerge and sit a little stunned on Duarte's hand.
Then he kisses them goodbye and rereleases them back into the river where he found them.
Duarte is protesting the deforestation of the rainforest, where many of these threatened animals live, by pulling stunts like this on jaw-dropping videos bound to go viral.
He certainly got our attention.
CORRECTION: A previous version of this story stated that the snake was a blue krait. Further inspection proved that if a blue krait, a snake found in India, wound up in the Amazon, this would be quite a different story indeed.