Sad Chimp Smokes A Cigarette In His Cage As Tourists Laugh
<p> <a href="https://www.youtube.com/watch?v=ySi4UNG7m_s" target="_blank">YouTube/Peridyona12</a><a href="https://www.youtube.com/watch?v=ySi4UNG7m_s"></a> </p>
Jia Ku is a chimp who is stuck in a zoo - he's also a chain-smoker.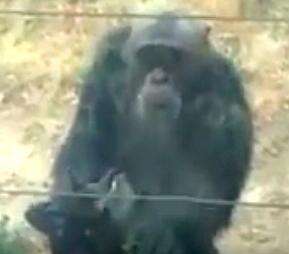 When the smoke burns down to a butt, a tourist volunteers a fresh one, which Jia Ku takes, using the old butt to light the bummed cigarette.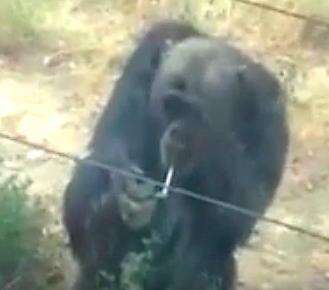 It's may not be all that surprising to find a smoking chimp, considering humans and chimps share 98.8 percent of their DNA.
But two things are for sure: Jia Ku shouldn't be smoking (just like humans probably shouldn't be, either). And if someone is so bored they're chain-smoking, they probably shouldn't be locked up in a zoo.