'Smiley' The Blind Therapy Dog Spreads Joy Wherever He Goes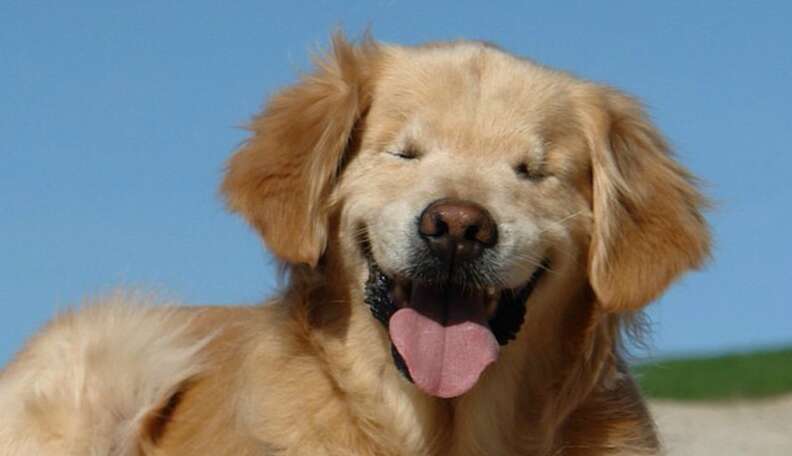 <p> <a href="https://www.facebook.com/joanne.george.9/photos">Facebook/JoanneGeorge</a><span></span> </p>
<p> <a href="https://www.facebook.com/joanne.george.9/photos">Facebook/JoanneGeorge</a><span></span> </p>
In most ways, Smiley is a typical, loving, happy-go-lucky golden retriever ... except for the fact that he was born without eyes.
Smiley's human, Joanne George, rescued him from a puppy mill 10 years ago. George told ABC news that when he first joined her family, Smiley had never left the barn where he was born, and was timid and "very scared." But after bonding with George's older dog, a friendly, blind great Dane named Tyler, Smiley learned how to embrace life.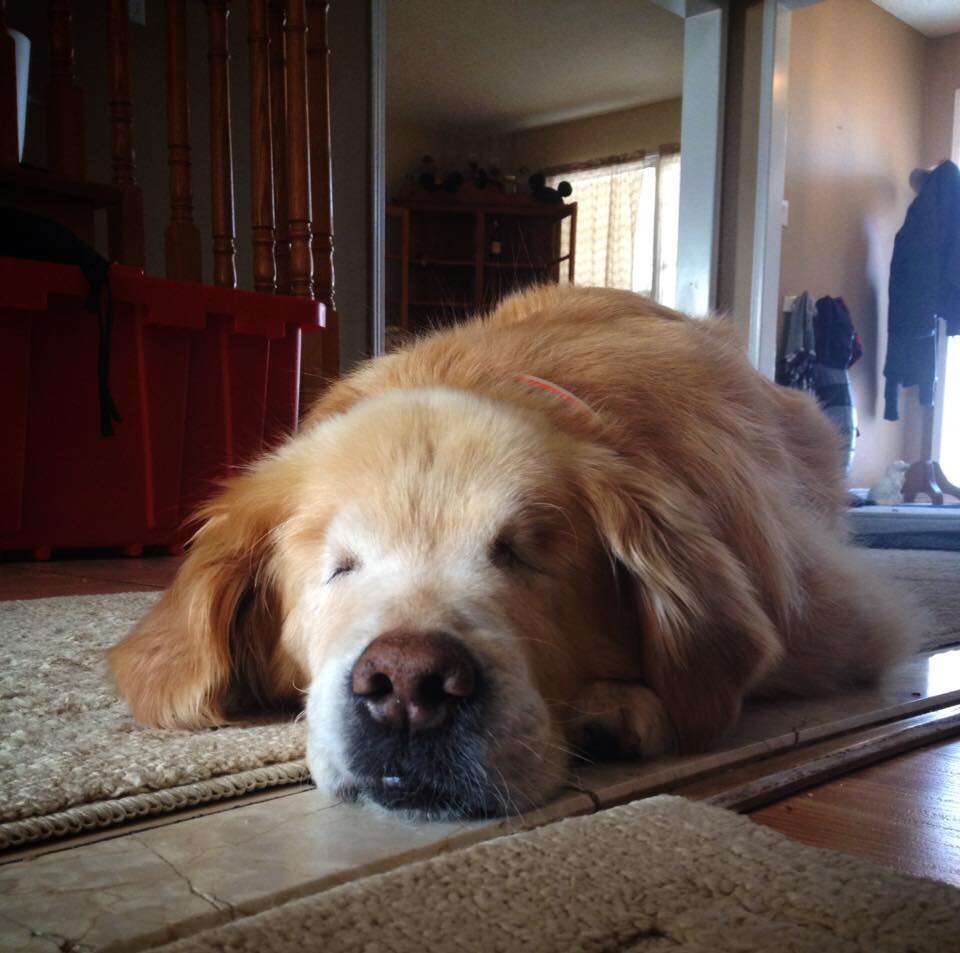 "Tyler was so bouncy and crazy and happy go lucky and [Smiley] turned into the same dog," George said.
Now Smiley warms hearts as a therapy dog in George's hometown of Stouffville, Canada. The cheery dog visits hospitals and nursing homes, brightening people's days with his sunny disposition. Smiley also makes visits to local elementary schools to teach kids about overcoming obstacles.