Two weeks ago, Bobi Handoko, an animal rescue worker in North Sumatra, got bad news: A villager had captured a slow loris. Then Handoko learned what the villager planned to do with the slow loris, and the situation got much worse.
The villager was going to sell the animal to a shaman to use in black magic. While slow lorises are under threat from the illegal pet trade, they're also used for supernatural purposes in local communities.
Handoko feared that if the shamen got hold of the loris, he'd cut off the loris's head for use in a ritual, or make a tonic out of her body and use it to "heal" people's wounds and broken bones.
Handoko's fears weren't unfounded. According to Professor Anna Nekaris of Oxford Brookes University in the U.K., slow lorises have been used for ritualistic purposes in Southeast Asia for centuries.
"Body parts, oils and ointments of lorises are believed to achieve various ends, not exclusive to: summoning gods or goddesses to aid in achieving health or wealth; controlling behaviour of family members or neighbours; bringing good or ill will to a residence; bringing good luck; bringing ill will to a journey; after being applied to a weapon, causing wounds that will not heal," Nekaris explained to The Dodo.
Fortunately, an elder named Adi confronted the villager who'd captured the loris. The villager initially refused to give up the slow loris, but Adi talked him into it, and delivered the slow loris to Handoko, who runs an animal rescue organization called Ecoproject.
Once the slow loris was safe, the first thing Handoko did was check if she still had her teeth. Slow lorises might look harmless, but they have a sharp bite - and they lick toxic glands on their arms to make their bite more painful. People who capture slow lorises often rip out the animals' teeth to make them easier to handle. The painful procedure is done without anesthesia, and can lead to blood loss and infection. It can also prevent them from being released back into the wild.
Handoko carefully lifted the slow loris out of the cage, and held her around the middle as he tried to open her lips. That's when something touched his hand - something small and alive.
"A little baby touched my finger," Handoko told The Dodo. "I [was] shocked. I looked at Adi and said, 'She has a baby.' Yes, I was even a little bit angry ... because how come they didn't know this."
Handoko didn't try to pick up the baby, who was doing an excellent job holding onto his mom's belly. The mom had also started growling at Handoko, warning him that she might bite.
"The mom was super protective," Handoko said. "We could see that she was doing her best to make the baby comfortable and safe."
Handoko estimated that the baby was about 1 week old.
The best thing Handoko could do for the mom and baby was release them into the wild as soon as possible. Handoko fed them some cicadas and bananas, then took the duo into the jungle.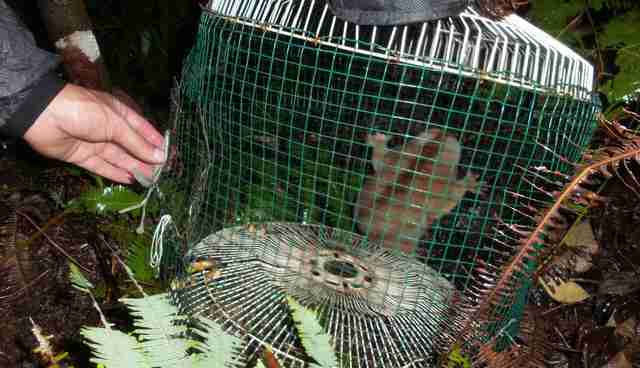 "We found trees that could be the perfect place for them to go," Handoko said. "Then we opened the cage, and the slow loris [mom] rushed to get out from the cage. It was amazing - she stopped for few seconds on the altitude 3 meters [10 feet], then we could take pictures."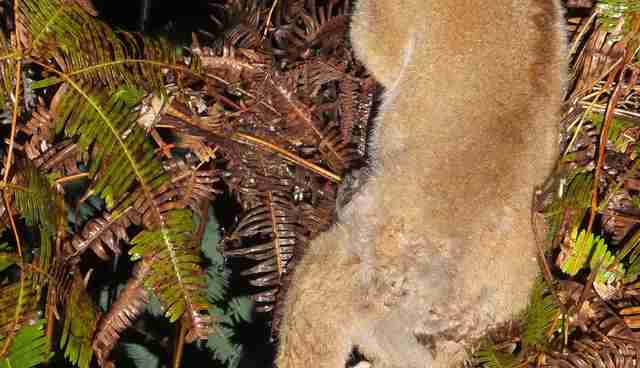 "It was amazing to see the little guy and his mom back in the wild," Handoko said. "I am so proud to save them."
To help more slow lorises - as well as civets, birds, snakes and other Sumatran animals that Ecoproject saves - you can make a donation here.