Heavy Metal Rockers Cuddle Shelter Puppies Backstage Before Show
There's a certain image that comes to mind when you think of heavy metal music and the people who play it, from faces painted in black and white to incessant screaming.
But three metal bands just showed that there's so much more to them than meets the eye.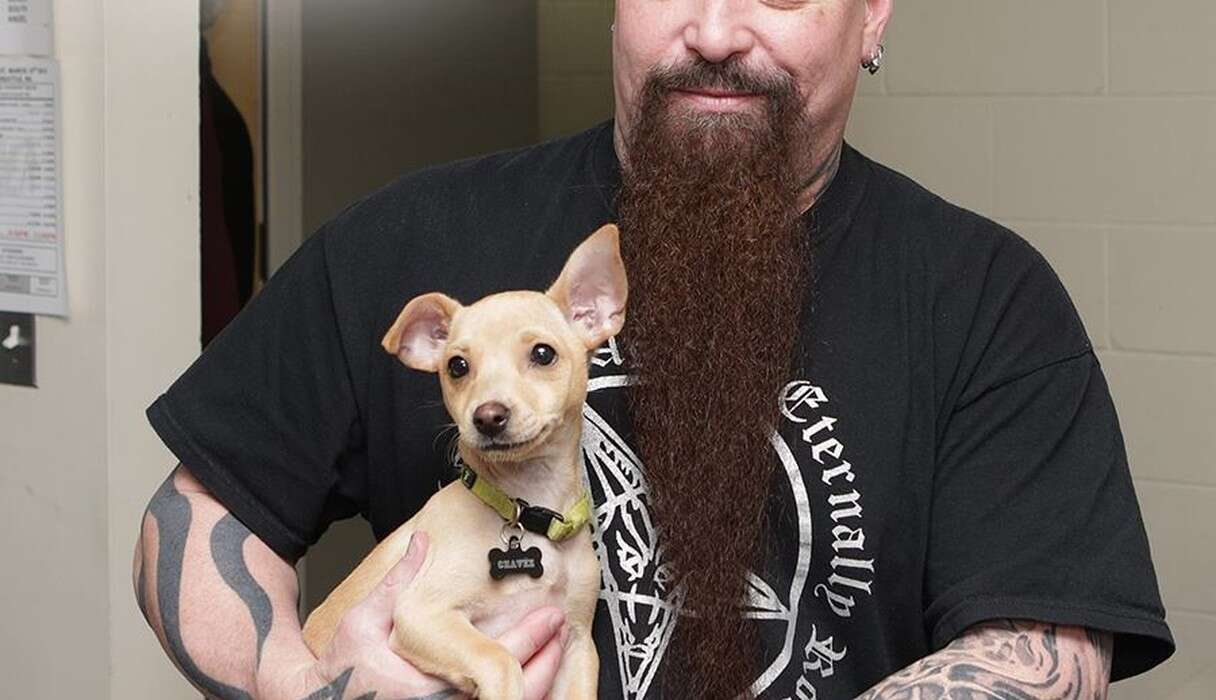 It certainly wasn't the first time Slayer displayed their animal-loving side. The group rescued a freezing, homeless kitten back in December 2014.
"We have a letter out to many of the venues and managers we have met that the artists are welcome to have us bring adoptable animals backstage," Jme Thomas, executive director of the rescue, told The Dodo.
According to the rescue, this wasn't the first time members of Slayer stopped by for some puppy love. During the band's 2013 tour, Kerry King and Paul Bostaph paid a visit.
"They loved the whole idea and we have kept in touch casually since then," Thomas said, adding that an entire litter of kittens was named after the band - and, more recently, a puppy.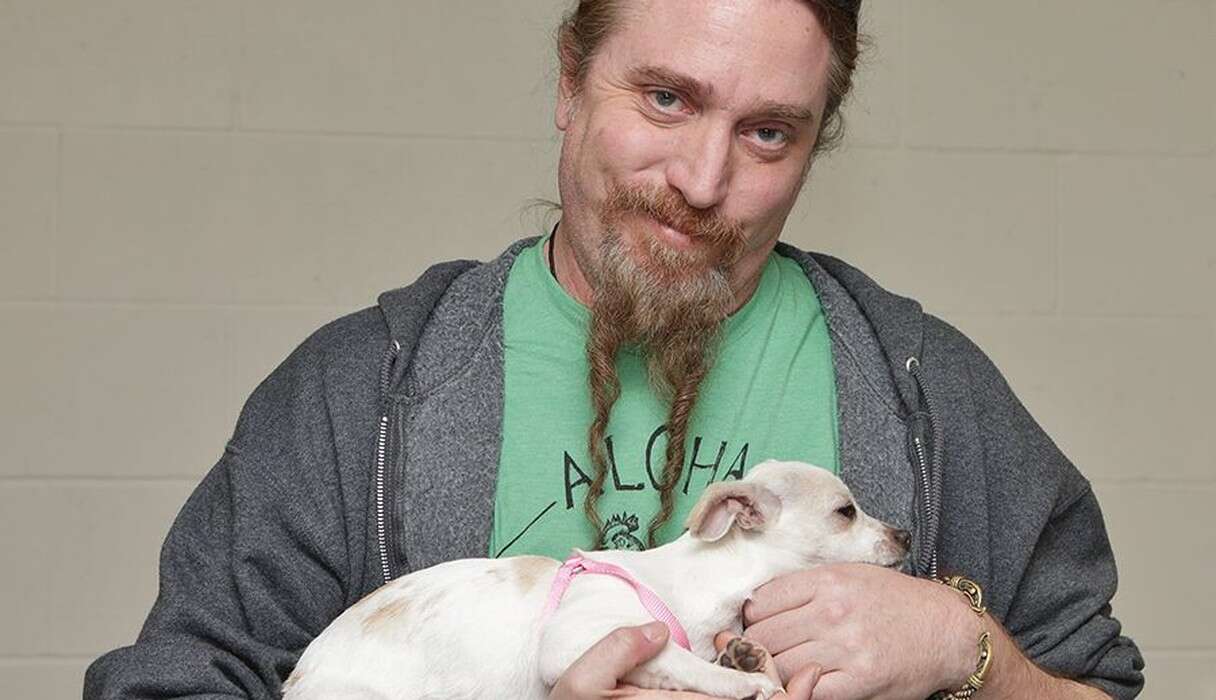 By having musicians spend time with adoptable animals, the rescue hopes to spread the word to help their animals find forever homes. Some success stories with artists who've adopted from the rescue after bonding with their animals include Nita Strauss, Kacey Musgraves and Elle King.
"The other purpose is to provide the band some creature comfort while road-weary and missing family and pets," Thomas explained.
"The guys from Testament were awesome too and we heard all about everyone's animals they couldn't wait to get home and see!" the rescue wrote about the visit in a Facebook post. "This tour is almost over so they won't have to wait long."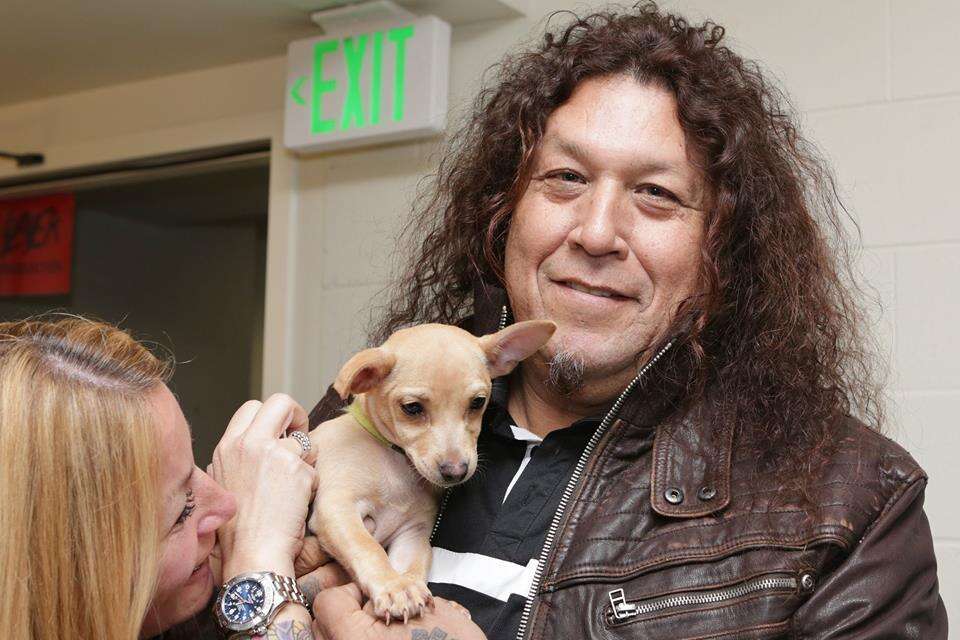 And judging by the photos, not only did the metal dudes have their fun, but the puppies seemed to have enjoyed themselves as well.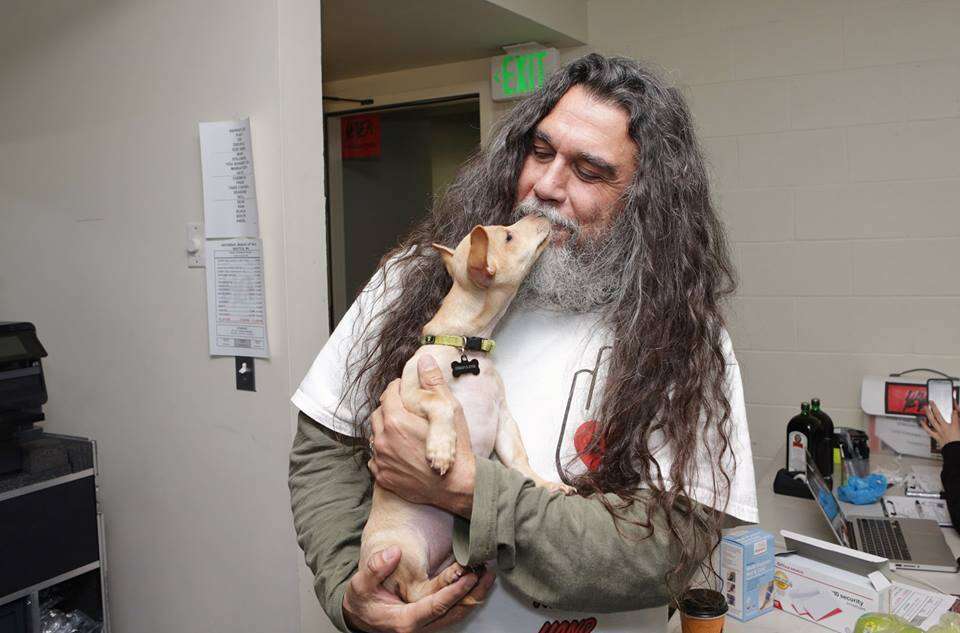 The Motley Zoo Animal Rescue is a completely volunteer-run, foster-based rescue, and relies on donations. To help the rescue continue doing good work, consider making a donation here.