Baby Skunk Saved From Plastic Cup That Almost Killed Him
Something looked a little off about a baby skunk recently found rummaging for food in a someone's yard.
Closer inspection showed that his life was actually in danger: A plastic lid from an iced coffee cup had become stuck around his neck.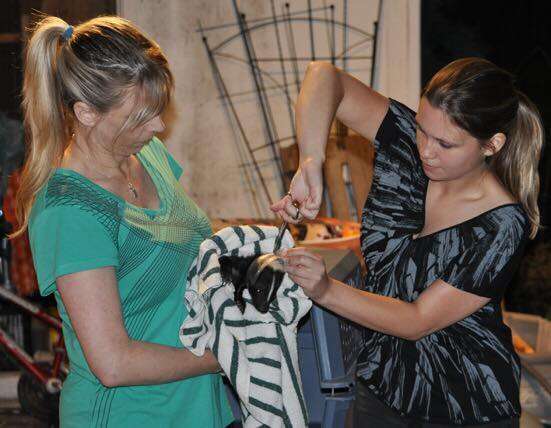 Luckily, the little skunk chose the exact right place to show up. He was scrounging for snacks in the yard of Wildlife Haven Waterloo (WHW), a rescue organization for wild animals in Ontario.
"I managed to trap him in a net," Joy Huggins, founder of WHW, told The Dodo. Huggins then called her friend, Deb Lehman, who photographs wildlife to raise awareness about conservation, so she could catch the whole thing on camera.
"We picked up the skunk and cut off the plastic," Huggins said. "He was scared, but he wasn't trying to bite - he was pretty polite."
The fur around the lid was all matted down, suggesting the lid had been around his neck for a while. "I reached out to rub the area where the lid had been, and the little guy put his head down so I could give him a nice scratch."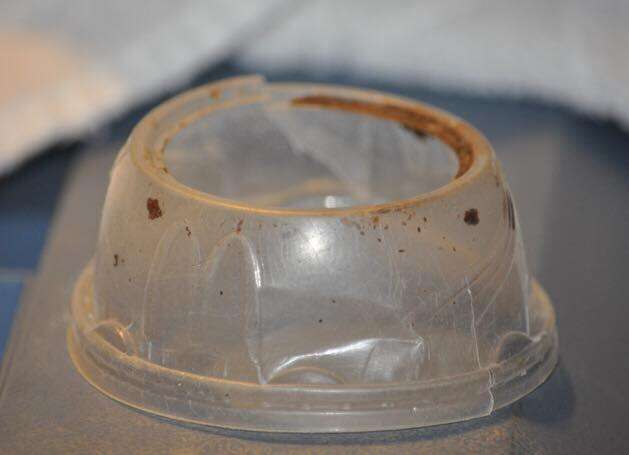 "At the beginning of every spring season we post reminders about how the lids used for fancy ic[ed] drinks and sundaes can be deadly to our wildlife," WHW wrote on Facebook. "Here again is another animal that would have suffered a very slow and torturous death. This juvenile skunk would have eventually suffocated or died of infection as this sundae lid cut into its neck."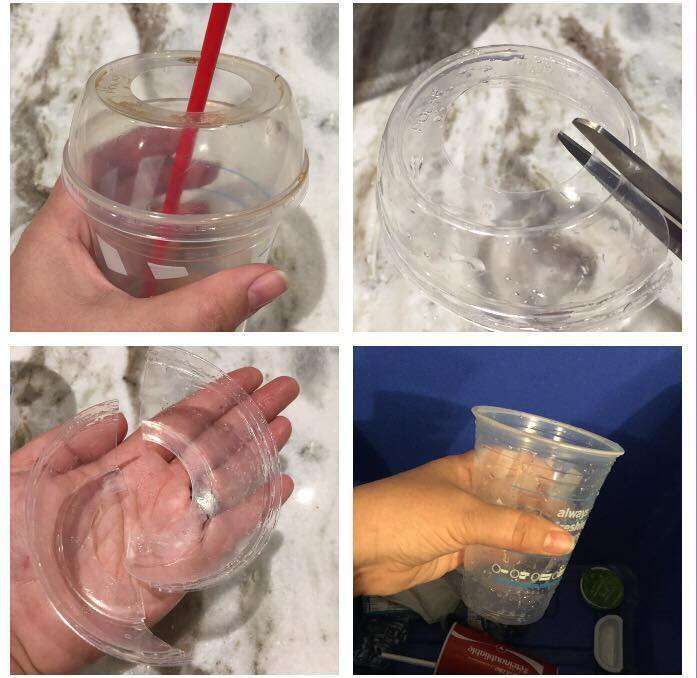 "How did you keep him from spraying you?" one person asked on Facebook about the skunk recently saved by Huggins and her team.
"We didn't," WHW replied. "He sprayed but it was worth saving his life."
Iced coffee cup lids, as well as six-pack plastic rings, can pose real threats to animals.