Little Girl Surprises Her Brother By Getting Him A New Pet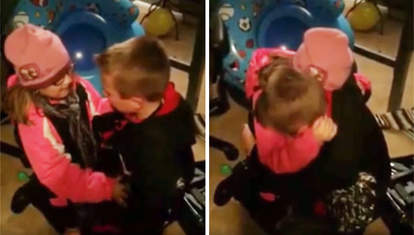 <p><a href="https://www.facebook.com/rachel.stout.7/videos/10207815418330712/" target="_blank">Facebook/Rachel Stout</a></p>
The Stout family just got a little bit bigger - and the love between them that much stronger, too.
After Abigail Stout was given a hamster for her 6th birthday last February, her brother Daniel had been longing for one of those furry little pets to be his companion as well. So, as his mother Rachel says, he'd spent the last several weeks doing extra chores to save up to afford the new pet.
But before he could, his sister had a surprise for him.
"We added up Abigail's birthday money and gift cards and she had $55 total," Rachel wrote on Facebook. "I asked her what she wanted to do with her money and she says, 'I want to surprise Daniel and buy him his hamster. He has been working soooo hard.'"
Here's the touching moment Abigail introduced Daniel to his new friend.