Language may not be his forte, but Junior can hit those high notes like a diva. The songbird bulldog - whose 2014 rendition of "Say Something" made him an instant YouTube sensation - loves to harmonize with his daddies, Walter Ledermüller and Emanuele Tiburzio.
With a little help from his family, Junior puts the "legend" in John Legend ...
... all while on the road ...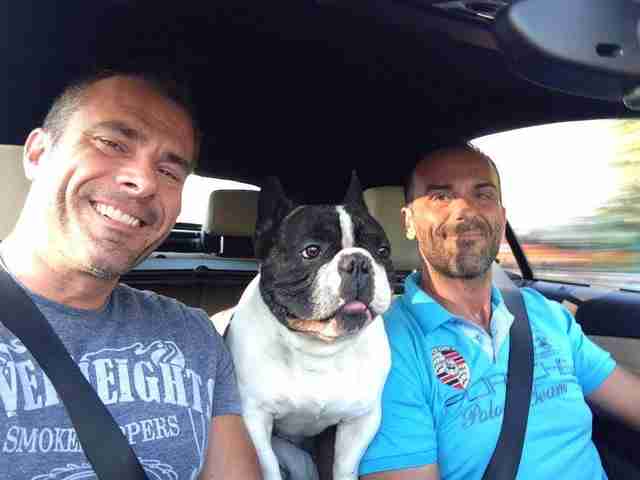 This pup's panache even kills it on the catwalk. Watch Junior work it in this throwback ...