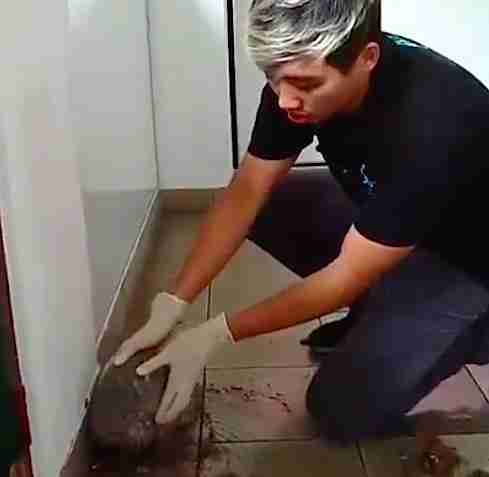 Because the pangolin wasn't injured and didn't appear too stressed, rescuers picked up the pangolin, put him in a carrier and brought him to a spot in the woods where there were a lot of ants he could eat and fallen logs where he could hide.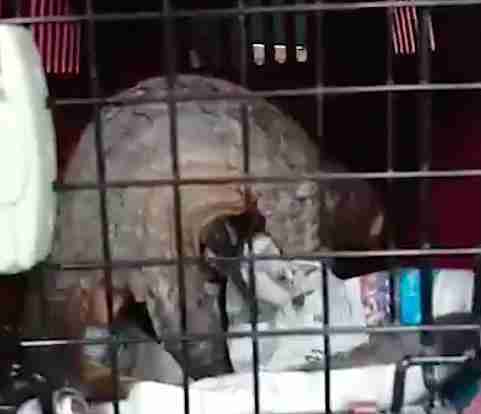 "Most of the times in Singapore, wild animals get lost in our urban jungle and just need a bit of help to get relocated back safely into a natural habitat," Kalai Balakrishnan, director of ACRES, said.
Finally, the carrier door was opened, and the little pangolin could run free again. So, with a few cautious sniffs of the fresh air, that's just what he did.
ACRES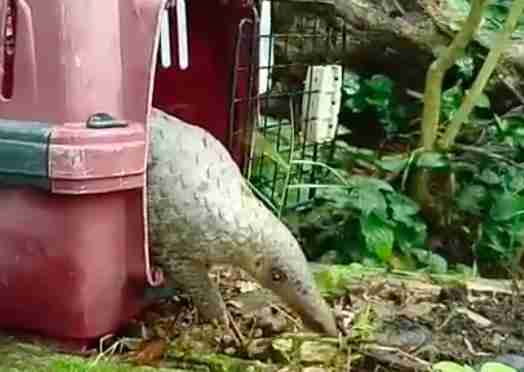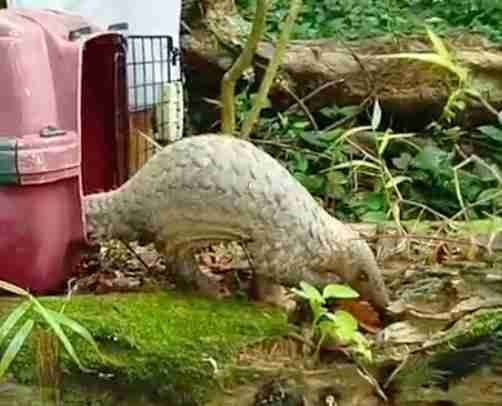 ACRES is the only dedicated wildlife rescue service in Singapore, and it needs a new van to continue its rescue work. You can donate to help the get one here.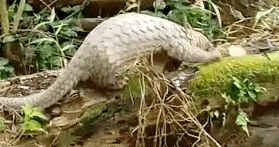 ACRES
You can watch a full video of the pangolin's release below: