DIY Treats Your Dog Will LOVE
Adding dog treats to the grocery list every week can really start to add up. Try this simple and affordable recipe to create healthy homemade treats for your pup. He will appreciate the effort - plus, you probably already have everything you need in your pantry!
Here's what you'll need to get started.
3 cups almond flour
1/4 cup pumpkin puree
3 tbsp peanut butter
2 eggs
STEP 1
Add 3 cups of almond flour into a large mixing bowl.
STEP 2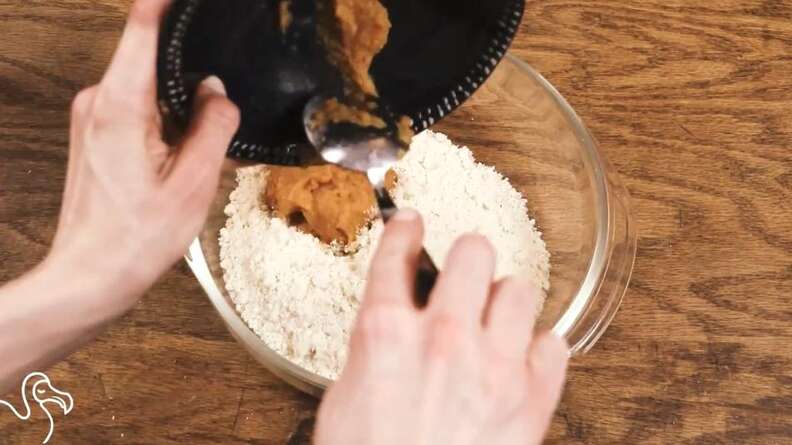 Add 1/4 cup of pumpkin puree.
STEP 3
Add 3 tbsp of peanut butter.
STEP 4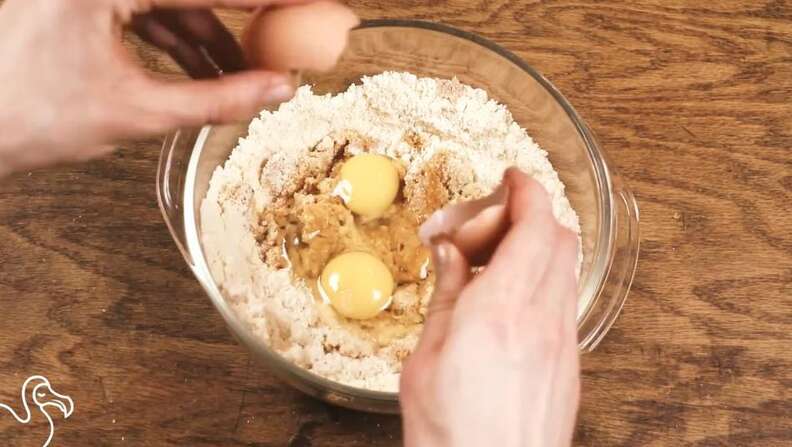 Crack 2 eggs into the mixture.
STEP 5
Whisk ingredients together until mixture stops being sticky.
STEP 6
Roll out dough to desired thickness.
STEP 7
Cut dough into preferred shapes - we thought bones would be appreciated.
STEP 8
Bake at 350°F for 25 minutes.
STEP 9