1. The couch is one of the most coveted spots in the house ...
2. ... second only to the human bed.
3. Everywhere you look, there are toys (with varying amounts of slobber) waiting for you to throw them.
4. The kitchen is no longer a place for preparing food - it is a place where you are spied on.
5. Coming home to piles of confetti is usually a sign of destruction rather than celebration.
6. Bath tubs aren't for bathing, they're for hiding from thunder storms.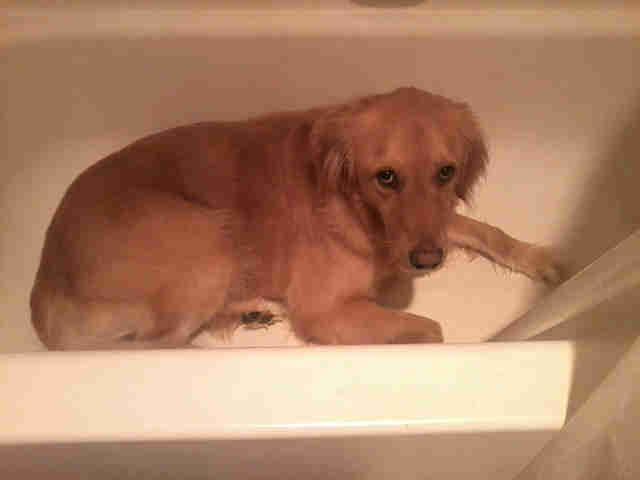 7. Windows have become full-color Dog TVs. And excellent places for sunbathing.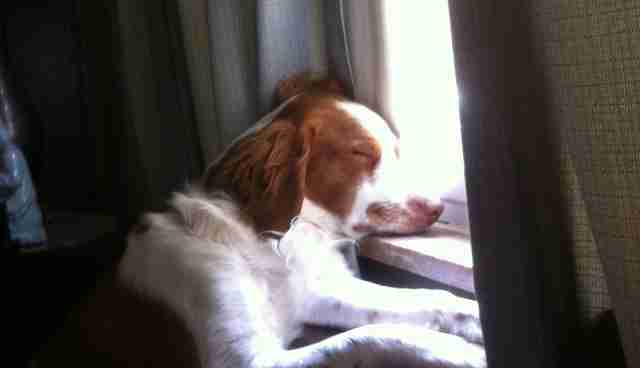 8. The washer and dryer have become sources of entertainment and curiosity, rather than necessity.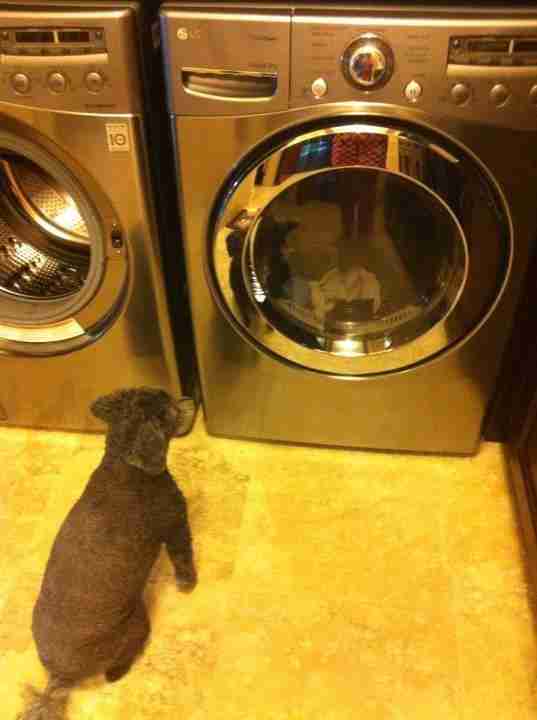 9. Eating at the table is something you will never have to do alone - even if you wanted to.
10. Suitcases around the house will always need to be double-checked for stowaways.
11. The door to the backyard is not just a door - it is a portal to a fun and exciting new playtime.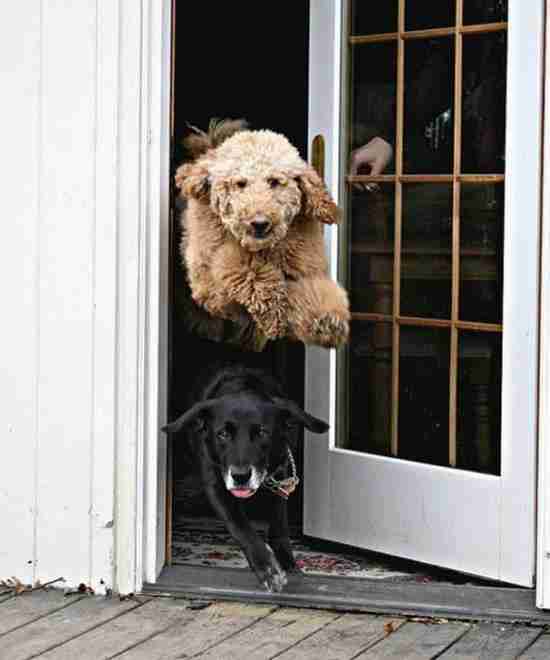 12. And the most telling sign? You always wake up with your best friend in your face.