'Alien' Bear From Tragic Viral Video Is Alert And Getting The Help She Needs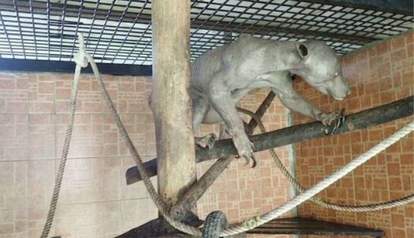 <p> Sarawak Forestry Corporation<span></span> </p>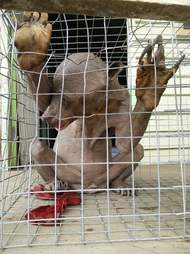 Nickson Robi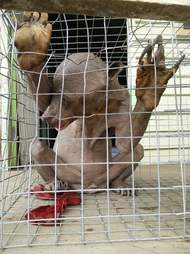 Veterinarian Silje Robertsen, her caregiver at the Matang Wildlife Center where she was taken after being rescued, says the bear is suffering from a mite infestation, skin infection and moderate anemia, leaving her in a weakened state, the Malaysian Star reports.

Despite all she's been through, she continues to make improvements.
"As of today, the animal is alert, able to climb and to eat normally," the Sarawak Forestry Corporation said in a statement. "In the meantime, her treatment will continue based on a carbohydrate-rich diet with food supplements, antibiotics and protein."
It's still unclear how fully she will recover, but officials hope her health can improve enough for her to be released back into the wild.