Dying Shelter Dog Gets His Very Own Fire Hydrant
"Kevin very proudly sat, in his suit and tie, to have his pictures taken."
Kevin the pit bull was found abandoned in a field a year and a half ago. He was rescued by a dog control officer and taken in by Paws Across Oswego County (PAOC), where he's been living ever since.
When Kevin was found, he was in extremely poor condition, and it was clear that, up to that point, he had not had an easy life. After he was found, he was immediately rushed to a local veterinarian to get checked out.
"Kevin was very thin and lacking most of his fur," Marjorie Wentworth, press secretary at PAOC, told The Dodo. "His tail had part of it missing and it had healed up but was broken and bent. PAOC picked him up from the vet a few days later and began his healing process with many small meals a day, medicated baths and high quality foods."
During his time at the shelter, the staff fell in love with Kevin and his positive, loving personality, and did everything they could to find him a home. Unfortunately, Kevin's skin condition and his overexcitement with other dogs made it hard to find him the perfect family.
Over time, Kevin starting having issues with his bladder. He was treated for a bladder infection, but when it just wasn't going away, a vet did some bloodwork and found that Kevin was having issues with his kidneys.
"After a sonogram it was confirmed that Kevin was in the beginning stages of kidney failure," Wentworth said. "At that point we decided that we would no longer look for a home for Kevin, and we realized he is home, here with us."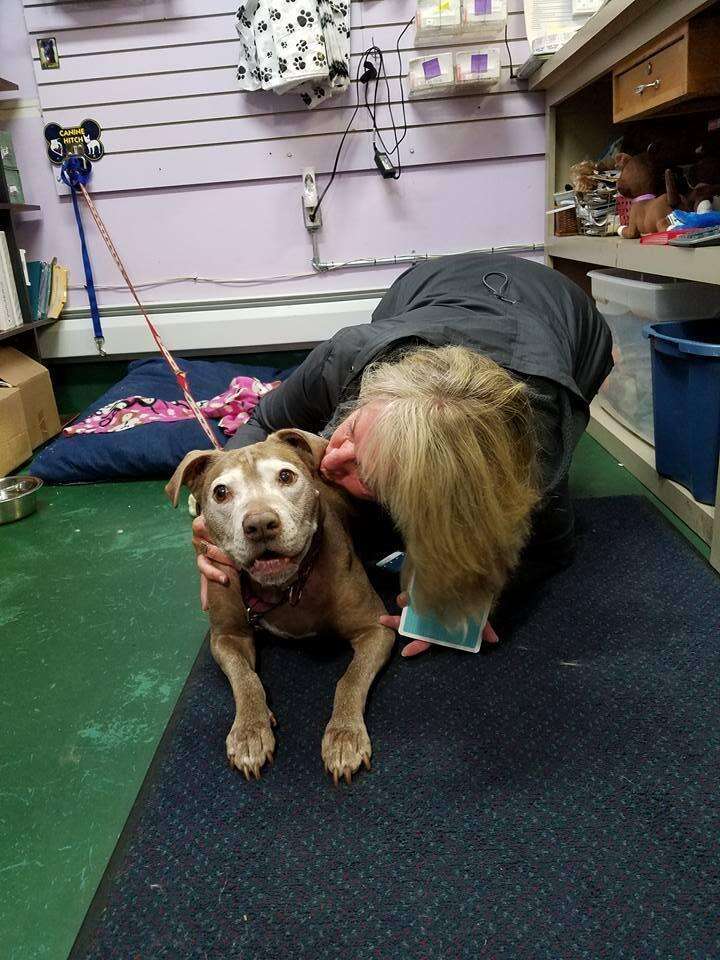 Once they realized how serious his medical issues were and that he might not have much time left, the shelter staff knew that Kevin would be a permanent member of their family until his final days. Kevin is such an amazing dog and everyone who meets him loves him so much, and so the shelter staff decided to make whatever time Kevin has left as special as possible.
One of the volunteers reached out to Oswego's mayor and asked him if he would be willing to meet Kevin, to take photos and give Kevin a fun day out of the shelter. The mayor responded and said not only would he love to meet Kevin, but he wanted to dedicate a fire hydrant to him as well.
Kevin loved every moment of meeting the mayor and getting his very own fire hydrant, and happily posed for pictures with his fire hydrant, all dressed up in his fancy clothes.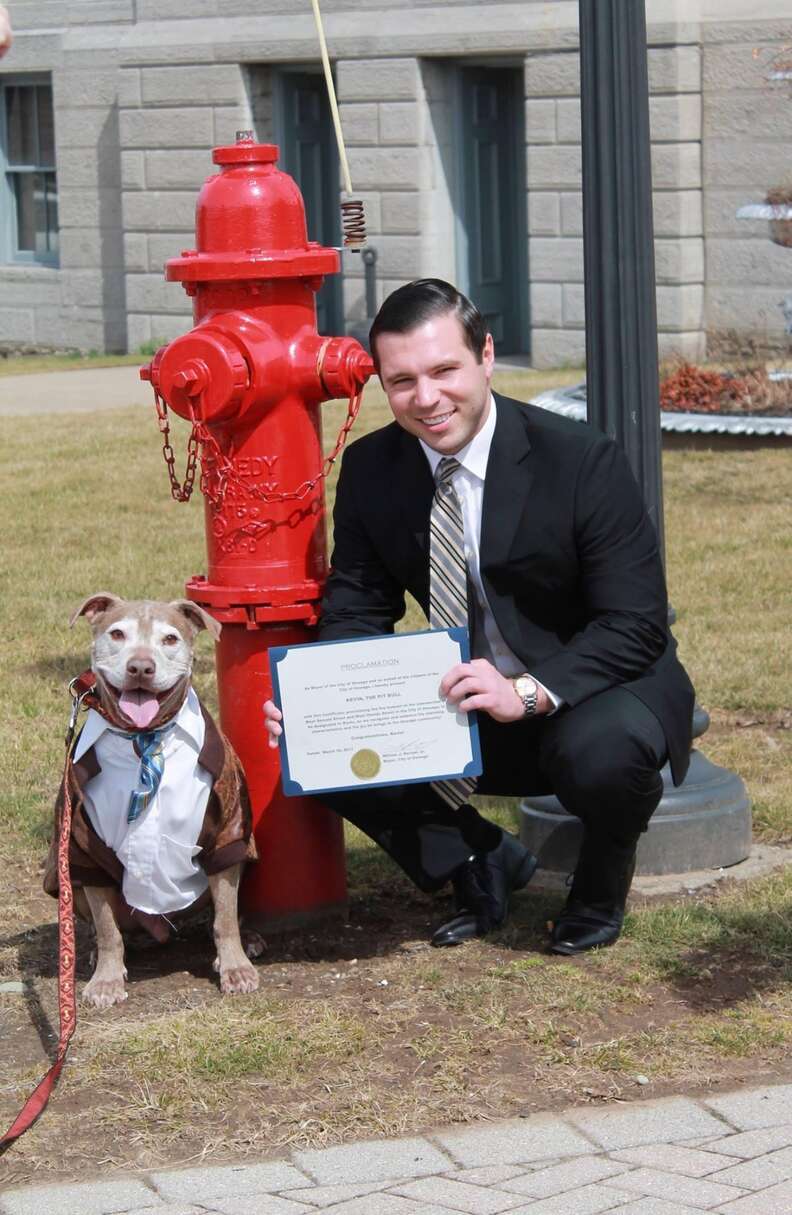 "Kevin loves road trips and was very excited to meet all the new people, and very proudly sat, in his suit and tie, to have his pictures taken," Wentworth said.
The shelter is currently planning some more activities for Kevin, and has already had a local dog treat company agree to make fire hydrant cookies with his name and face on the packaging. No one is sure exactly how much time Kevin has left, but all the people who love him are determined to make his remaining days the best ones yet.
"Kevin is always happy, he takes each day with so much excitement and love for life and it always shows," Wentworth said. "We all should be like Kevin and enjoy each day for what it brings."