Show Dog Saves Owner's Life By Sniffing Out Cancer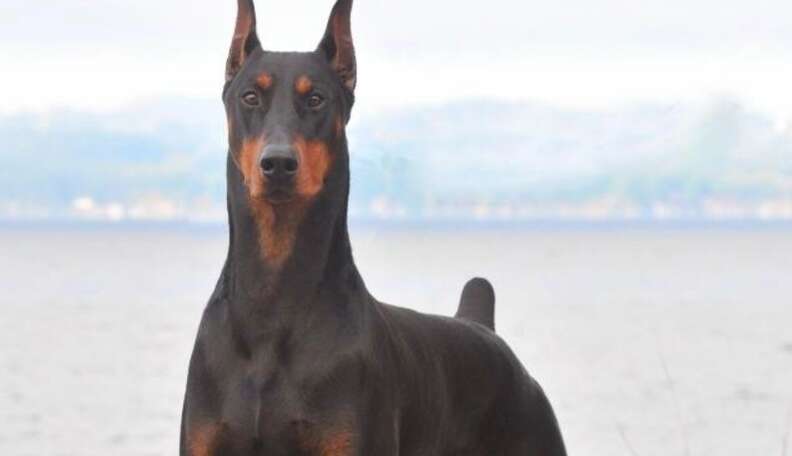 Even if Troy doesn't win best in show at the Westminster Dog Show next week, the Doberman pinscher will still deserve to win a medal for his heroism. According to the dog's owners, Diane Papazian, Troy is not only a purebred show dog, but a life-saver as well. When he was just four months old, the Doberman alerted Papazian to a mysterious lump on one of her breasts by nuzzling the area insistently. The lump turned out to be a malignant tumor. But, after a double mastectomy and additional chemotherapy, Papazian has been cancer-free for almost three years.
"Who knows what our lives would have been like if we didn't have him?" Papazian's husband, Harry, told the New York Daily News. "It could have been disastrous. We are just very thankful for having him in our lives."
This is not the first time a dog has been known to sniff out cancer. The InSitu Foundation, an organization that trains dogs to detect cancer and other illnesses, has found that dogs are able to sniff lung cancer on humans' breath, and additional researchers have followed suit with similar training. Recently, the Penn Vet Working Dog Center in Philadelphia started training dogs to pick up on special odors that indicate the presence of ovarian cancer.