A guest vacationing in Kenya was sitting down to breakfast when something strange appeared out the window.
An elephant down near the water hole was limping horribly and appeared to be in pain.
The guest notified the Lewa House hotel and Lewa Wildlife Conservancy's rangers and veterinarian sprung into action to help the ailing elephant.
First, they tranquilized him for treatment.
To make sure he could still breathe, rescuers propped open his trunk with a little stick.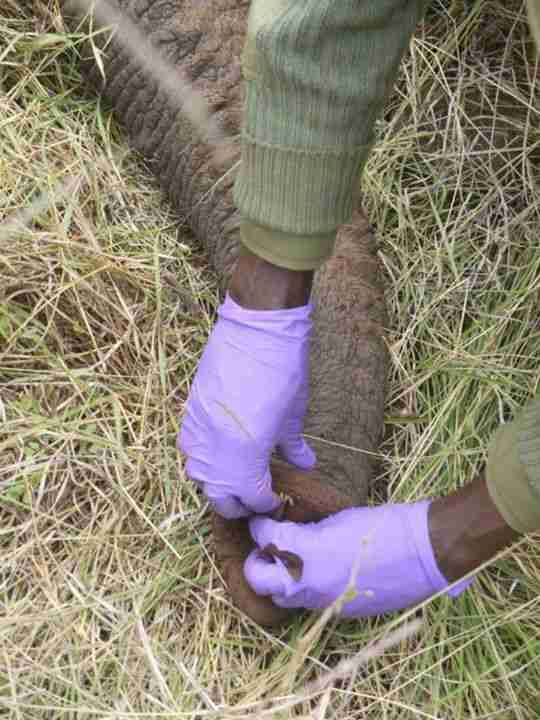 The poor elephant had been shot in the leg by poachers who were hungry for the cash his tusks would have brought them.
Without the help of Lewa's resident vet, Dr. Matthew Mutinda, the elephant could have starved, since his injury made it difficult for him to search for food.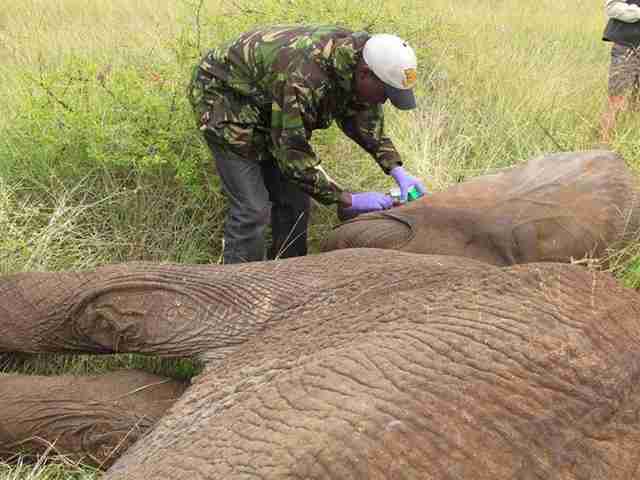 The gunshot wound on the elephant's leg made it difficult for him to walk.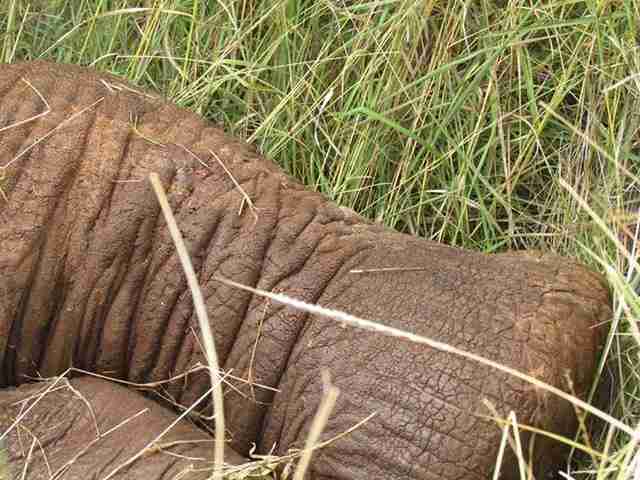 Guests who had spotted the injured elephant hoped for his full recovery.
The sighting and treatment of the injured elephant, in 2013, seemed to give him a fighting chance for a normal, healthy life, but because elephants are under such threat from poachers, it can be hard to predict who will survive.
Happily, this week, Lewa reported that post-treatment monitoring shows the elephant is thriving, two years after the attempt on his life. "We are happy to report that post treatment monitoring indicates that the young chap made a full recovery!" Lewa Wildlife Conservancy posted to its Facebook page.
"With the population of the African elephant rapidly declining, every individual animal counts in ensuring the survival of the species," said Mutinda, the veterinarian who treated the elephant.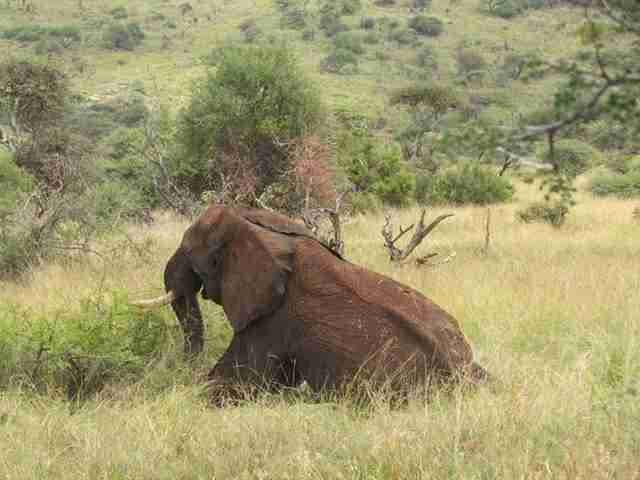 We're so glad these devoted care-givers were there when the elephant needed them - and that they followed up to make sure he is living the healthy life he deserves.
Learn how you can help Lewa Wildlife Conservancy here.
CORRECTION: A previous version of this article said the elephant was shot multiple times. He was shot once.