There have been countless tributes made to Prince in the days since his untimely passing last week - but none, perhaps, have been as life-changing as this one.
Four adoptable dogs at Ohio's Cuyahoga County Animal Shelter recently paid homage to the late music legend by posing for photos in little purple outfits and a wigs, a Prince-like look that's gotten them a lot of welcome attention.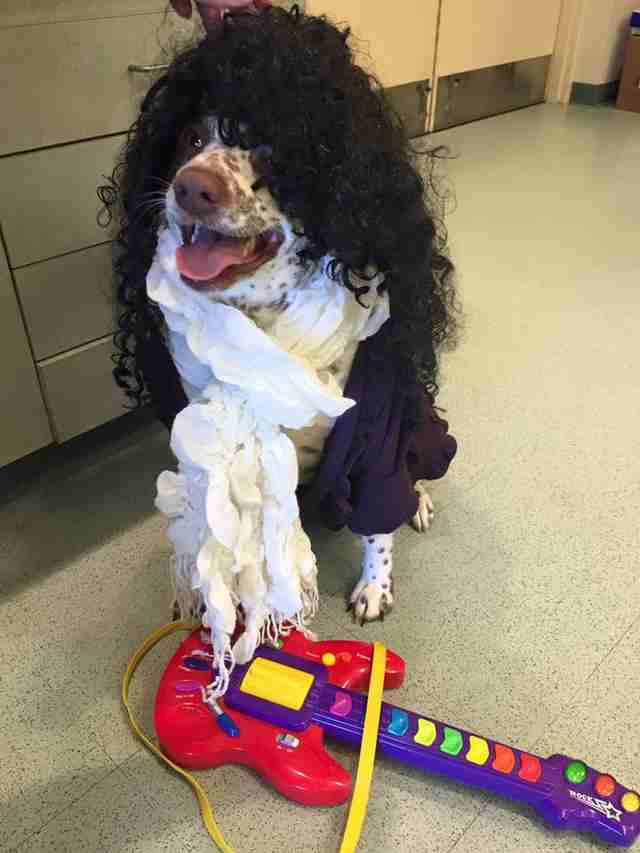 There's more to this idea than simply being cute, of course.
"We're always trying to think of ways to draw attention to our dogs available for adoption," shelter manager Mindy Naticchioni told The Dodo. "We think it helps people to show how fun and sweet these dogs are, like you'd see if they were in your home."
The pups in this cute photo shoot were chosen specifically to get them noticed, as they are some of the shelter's most overlooked animals, passed over time and time again by potential adopters.
But not anymore.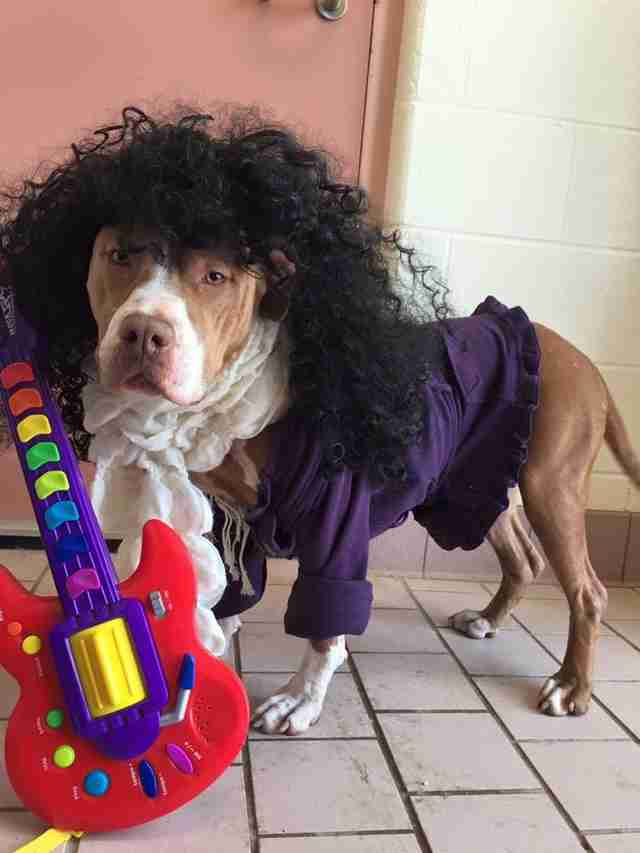 In fact, one of the dogs in these Prince-inspired pics posted to Facebook has already found her forever home.
"We're pretty sure this is why," said Naticchioni. "They've been getting a lot of attention."
For more info on these dogs, visit the shelter's website here or check them out on Facebook. But remember, there are plenty of other furry princes (and princesses) in your area who are looking for their forever homes, too.