Shy Shelter Dog Tries To Escape And Gets Adorably Stuck
She's still looking for her forever family!
Pearl the 9-month-old Chihuahua was picked up as a stray and taken to the Denver Animal Shelter on Valentine's Day. Despite how sweet and tiny she was, Pearl was absolutely terrified of everyone and everything around her, and it took quite a while before she started to warm up and get comfortable.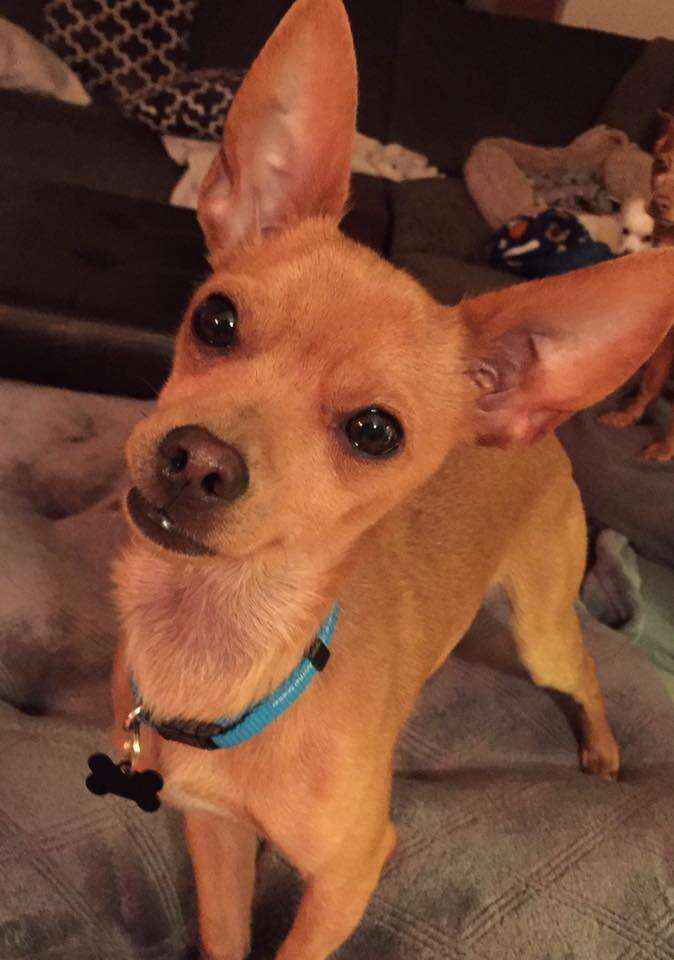 "Pearl was actually quite stressed at first and did not want to interact with staff and volunteers," Jill Brown, community partnerships manager at the Denver Animal Shelter, told The Dodo. "We hung treats and a sign for her on her kennel to work on associating something good (treats) with all her passer by'ers."
The sign on Pearl's kennel read "I am practicing greeting the front of my kennel with more confidence. Please toss me a treat when you walk by!" As time went on, the sign and the treats started to work their magic - so much so that one day, Pearl was confident enough to know that she did NOT want to be in the shelter anymore.
Staffers were walking by Pearl's kennel one day when they were shocked to discover she had scaled her way to the top. Unfortunately for Pearl though, she hadn't thought her plan all the way through, and she ended up getting herself just a little stuck once she reached the top.
Pearl had made it very clear that she wanted a home to call her own, and to help ease her stress and worries, Pearl ended up being placed in a foster home through Paws on the Ground Colorado - where she still likes to climb over gates, just for fun.
"Pearl is now in foster with a rescue partner of ours," Brown said. "They expect her to be up on their website and available for adoption by Friday."