Sometimes, to get a feel for a shelter dog, you have to, literally, pet that dog.
But who wanted to feel a lumpy, bumpy old beagle at the Baldwin Park Shelter in California?
After all, Lola was covered in fleshy masses - shelter staff described them as skin tags, but more tests need to be done - pretty much from head to tail. Her condition, along with the fact that she was 14 years old, made her hope of adoption the slimmest of slim at the bustling Los Angeles shelter.
Elaine Seamans knows a thing or two about slim hope. The longtime shelter volunteer and founder of the At-Choo Foundation takes a special interest in overlooked shelter dogs.
Dogs like Muneca, a blind senior who was photographed in October clinging to Seamans, shortly after arriving at the shelter.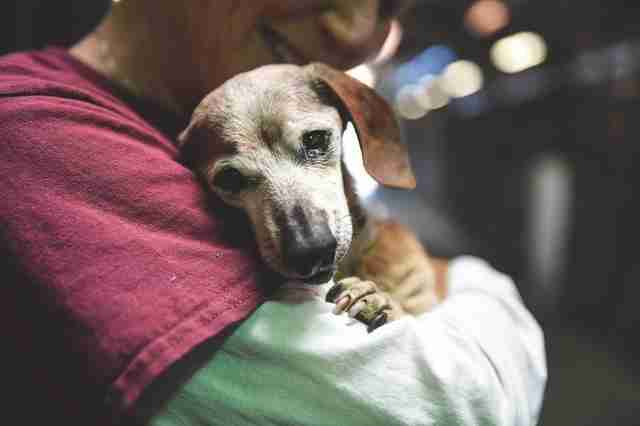 That poignant scene was shared so much on social media, it led to Muneca being saved from the shelter and adopted by a real family.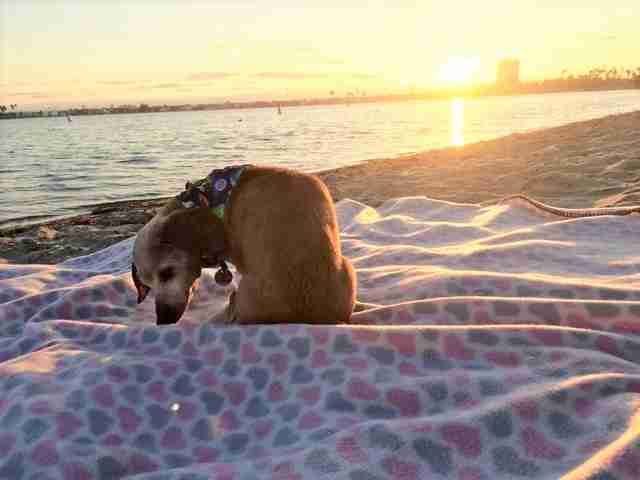 Lola, on the other hand, can certainly see.
It's just a matter of whether people can see past the bumps.
"When I saw her, I thought, 'Oh my God, how can I take another step?'" Seamans tells The Dodo. "She was so unusual looking. All of those bumps!"
Seamans compared petting her to reading Braille. And the message?
More, please.
Seamans was only too happy to give her all the cuddles she had been missing since animal control officers found her on the streets on December 1.
"She started wagging her tail and was so sweet," Seamans adds. "She was a twinkling little star covered by bumps."
"The tail wagging shows me she is emotionally balanced, confident, a great dog."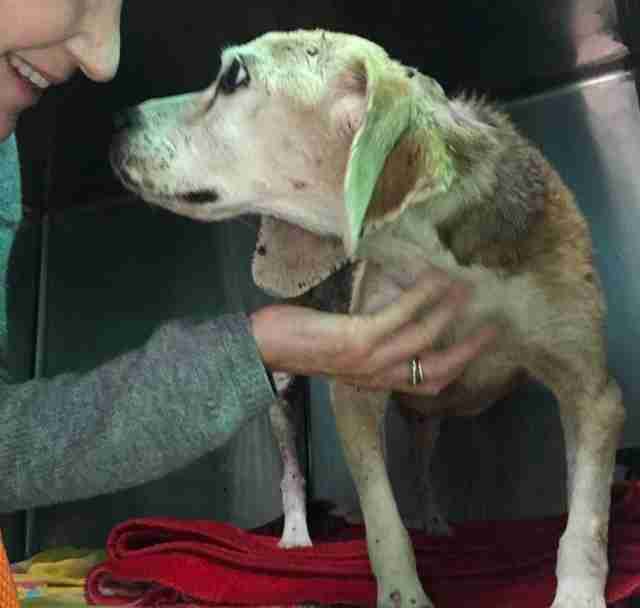 And because Seamans took the time to connect with this shelter dog, more cuddles are all but assured. She shared her experience with Lola on Facebook. And, on Wednesday, the Frosted Faces Foundation, an organization dedicated to finding homes for senior dogs - and the same group that rescued Muneca - saved her from the shelter.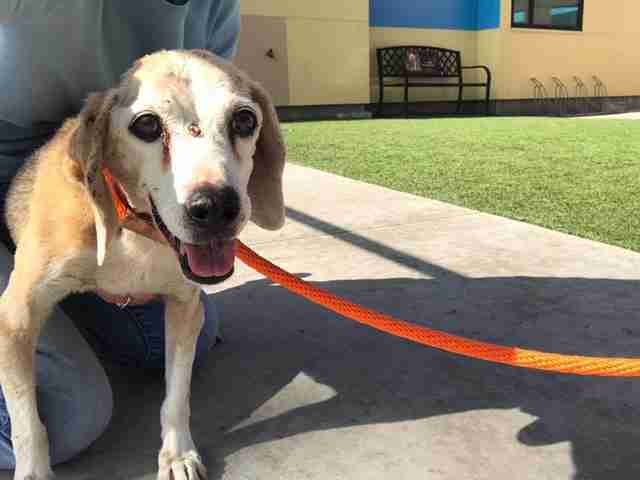 The At-Choo Foundation is offering to help cover her medical expenses.
Now, all Lola needs is someone to take her home for good.
Because from here on in, this bumpy ball of love deserves nothing but the smoothest ride to a better life.
Think you can help? Fill out an application here.
Watch a video of Lola below: