Sad Shelter Dog Just Learned He And His Elephant Are Going Home Together
He was left at the shelter on Valentine's Day with his favorite toy.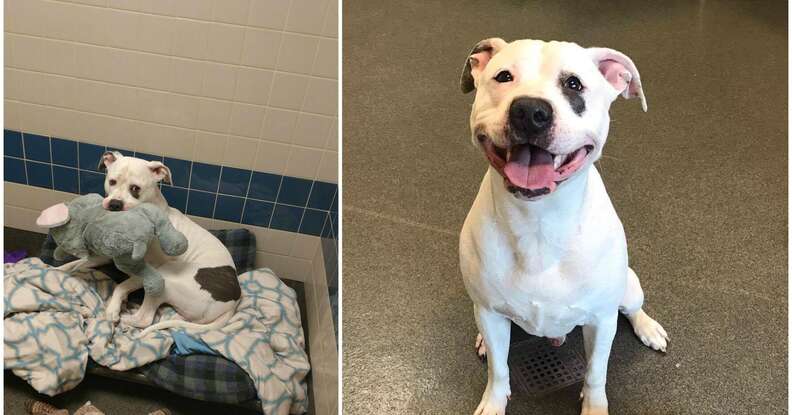 Smokey has been depressed for the last couple of weeks, since he was given up to an Ohio animal shelter on Valentine's Day, along with this favorite toy.
The dog's surrender form says that Smokey is 5 years old, and has been loved by the same person that whole time. The reason Smokey was going to the shelter was because the family had lost their home.
The stuffed gray elephant with pink ears was given up as well, so Smokey "can take comfort with his favorite toy," Franklin County Dog Shelter & Adoption Center spokesperson Susan Smith tells The Dodo.
So much so, that the shelter has a sign on his kennel, saying that Smokey and the elephant must go home together.
But now Smokey can't stop smiling. He just got the news that he and his favorite stuffed elephant will soon be leaving the shelter.
Even with his favorite toy, caring shelter staff and loving volunteers, it's been a rough couple of weeks for Smokey.
Going from a home to a shelter can be extremely stressful. The pet's person is no longer with them. The environment is noisy and new.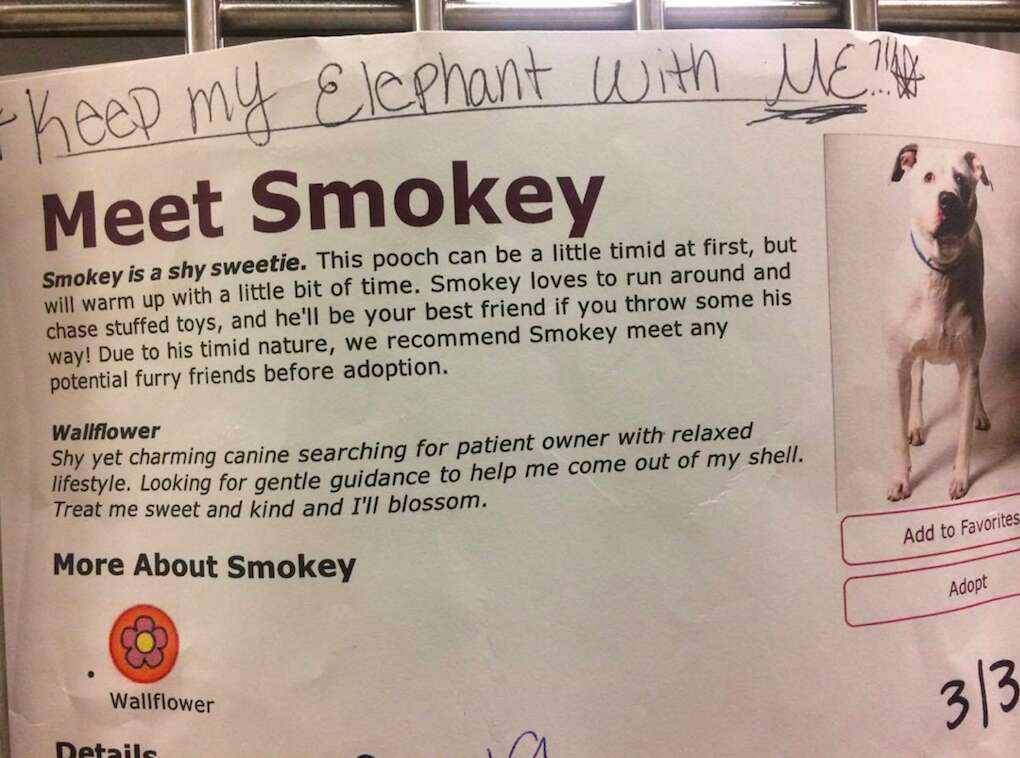 Shelter staff saw that Smokey seemed scared, and had been growling. Because of the growling, Smokey wasn't available for adoption to the public. Instead, word was put out word that Smokey needed a rescue group to find a way to get him out and into a foster home.
"He'll do much better when he's out of the kennel," says Smith. "He's going to do much better in a different environment."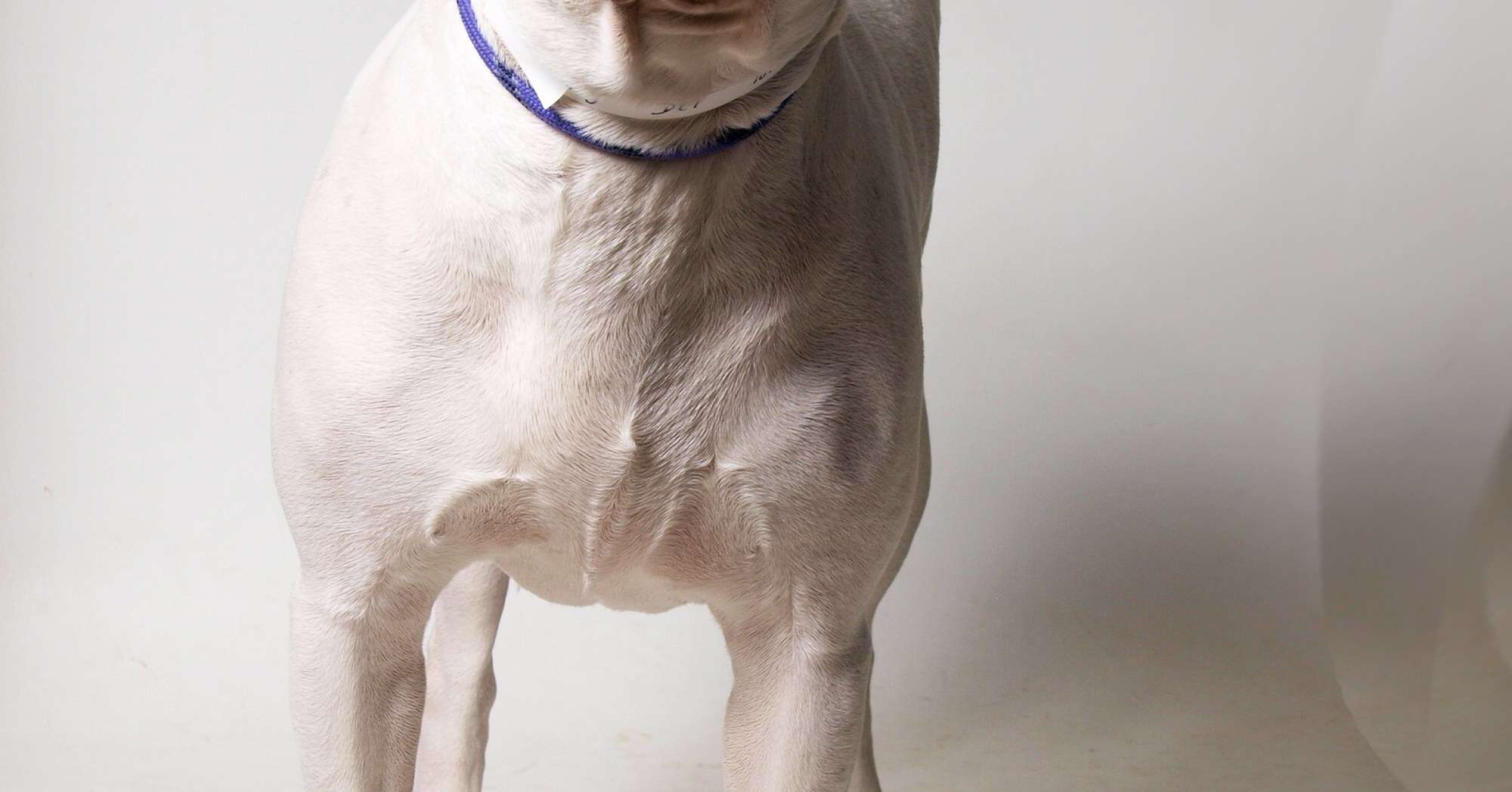 Luckily, that new environment is coming - for Smokey and his elephant.
Two volunteers from the nonprofit I Have A Dream Rescue Organization were at the shelter this past Sunday, evaluating another dog on the rescue list - Roger - when they spotted Smokey cuddling his toy and "instantly fell in love," the group's founder, Misti Martin-Fuller, tells The Dodo.
I Have A Dream has now committed to taking Smokey. The group is choosing among a host of folks who have offered to foster the dog, either until Smokey's original owner is able to take him back - or, if that can't happen, then until he can be safely and happily placed up for adoption.
"He will be offered back to his family first. If that is not an option, we will provide Smokey with as much time as he and his elephant need," says Martin-Fuller.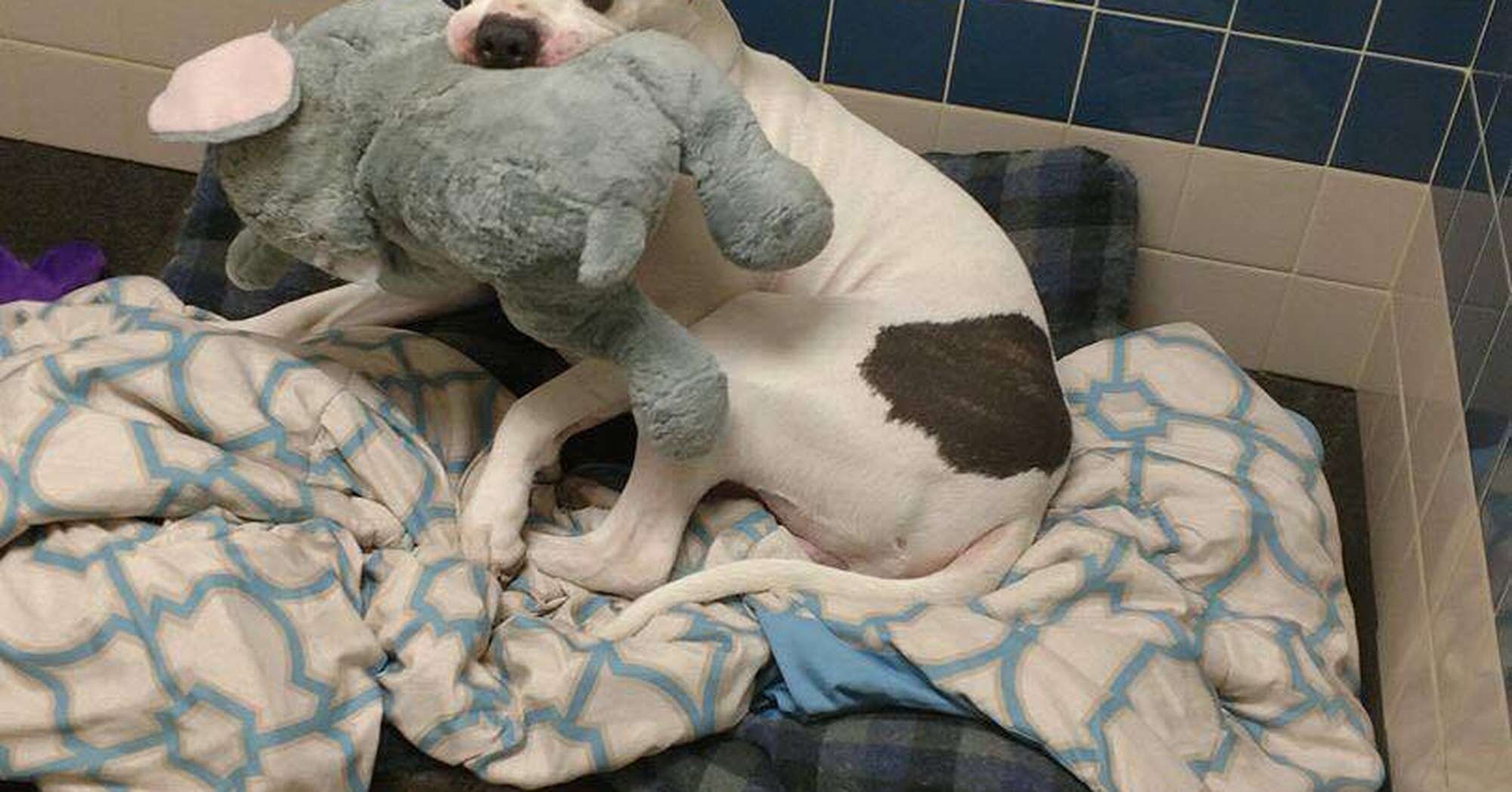 In the meantime, Smokey and his elephant have begun to garner so much attention - their photos spreading across Facebook, the shelter pleasantly inundated with inquiries - that the new hope is his story will get more people excited about adopting other dogs from the shelter, as well.
That it'll have a "trickle down effect for other dogs," as Smith puts it. "We have 95 dogs available right now."
Two dogs Smith is especially eager to see go home are Akida, a smart and playful girl, and Jack Frost, one of the shelter's lovable deaf dogs, who is learning sign language.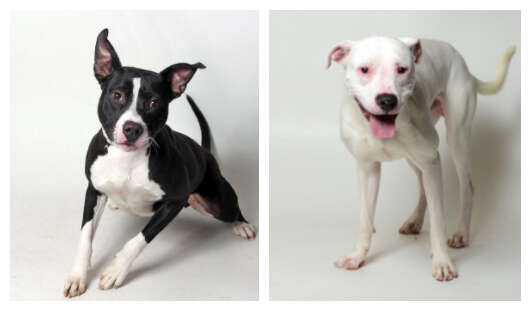 Smokey's most recent photos show how happy you can make a dog by giving them a home.
Here's the look Smokey gave on Tuesday, when an I Have A Dream volunteer stopped by his kennel to give him the great news that soon he'll be leaving the shelter.
"He was sad and laying with his elephant until she started to talk with him," says Melissa Sutherland, I Have A Dream's treasurer. "It is amazing what rescue does for dogs."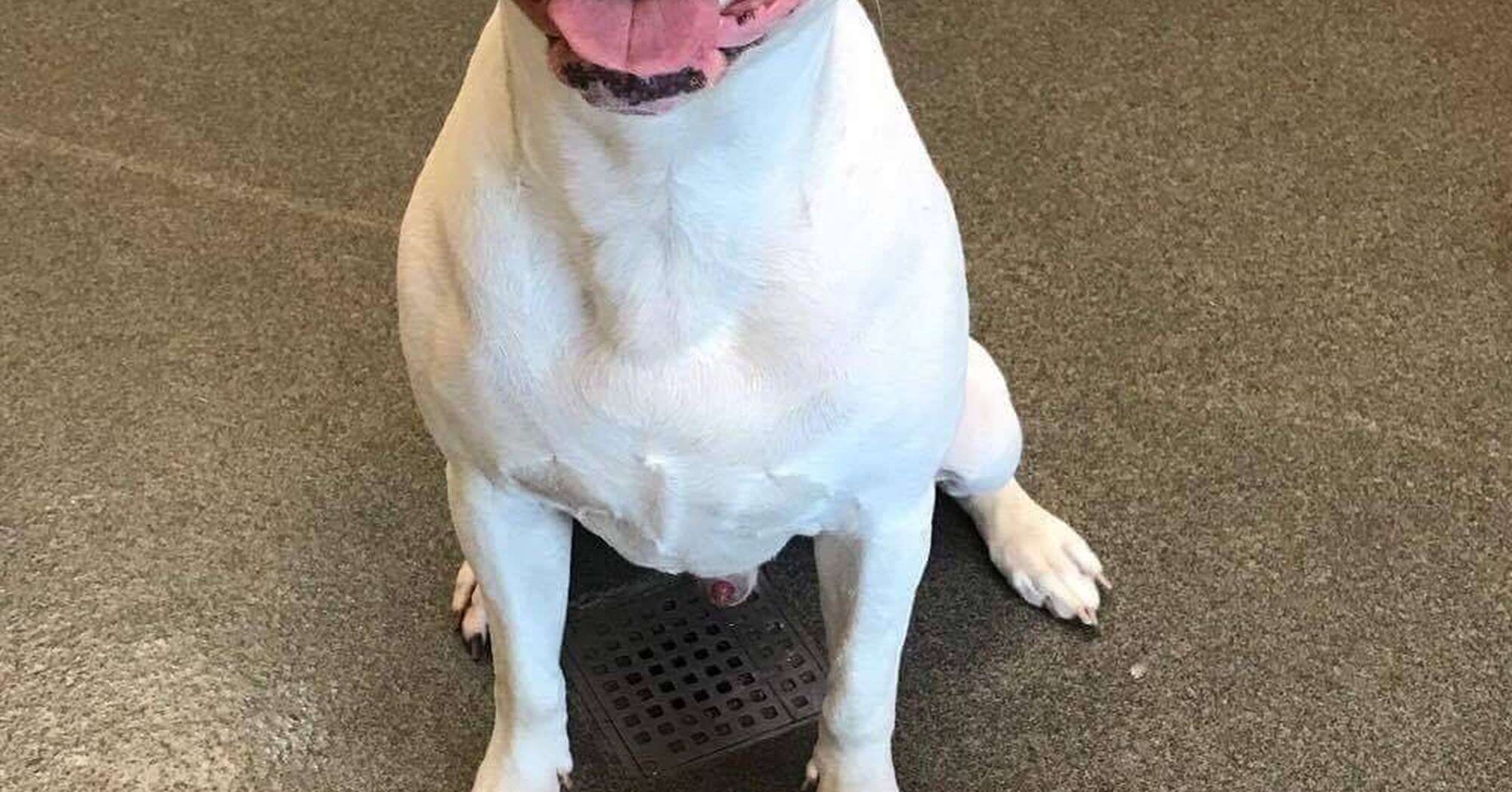 You can support I Have A Dream Rescue Organization or inquire about adopting Smokey here.