A lion learns to shoot a gun, dress like a human and make big human decisions in Shel Silverstein's "Lafcadio, The Lion Who Shot Back."
Known for works such as "A Light In The Attic" and "The Giving Tree," Shel Silverstein wrote the 110-page "Lafcadio" in 1963. Now, 50-plus years later, in the wake of Cecil's tragic death, the book's message still resonates with readers today.
Silverstein addresses the cruel and heartless act of trophy hunting with a story of absurdity: A lion who becomes human by learning to shoot a gun.
The hunter tells Lafcadio he will "shoot you now. And make you into a nice rug. And put you in front of my fireplace."
"And on cold winter evenings, I will sit on you and toast marshmallows."
"My goodness. You don't have to shoot me," the soft-spoken Lafcadio tells the hunter. "I'll be your rug. I'll lie in front of your fireplace. I won't move a muscle."
"You can sit on me and toast all the marshmallows you want. I love marshmallows."
The hunter doesn't take the lion's offer. He tries to shoot the lion, but he forgot to load his gun.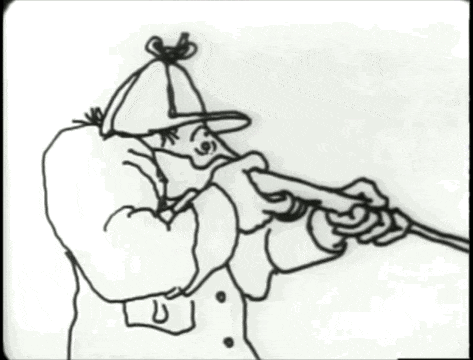 After narrowly escaping the hunter, Lafcadio learns to shoot the man's gun.
From there, the lion becomes more and more human until eventually he wears human clothes and travels to Africa for a hunting trip.
On that trip, he faces the climactic decision: Listen to the humans and kill the lions, or listen to the lions and kill the humans.
You can read the whole story, but if you and your inner child prefer to watch Shel Silverstein's characters in animation, you can watch this 24-minute film below