7 Happy Sheep Before And After Their Spring Haircuts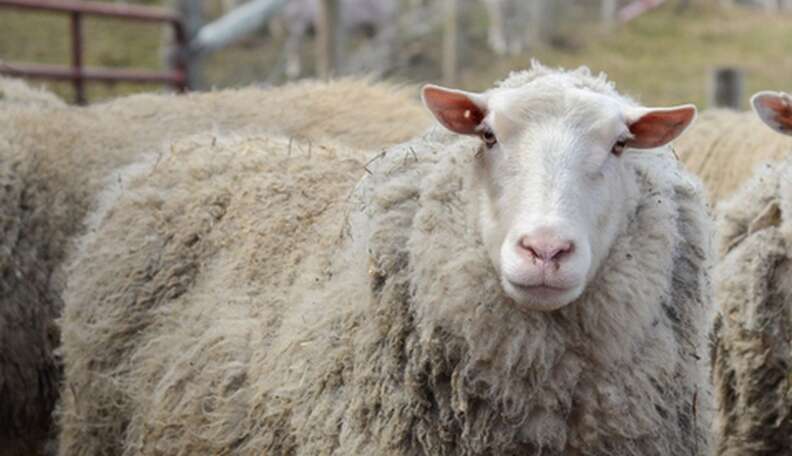 Darling sheep are getting fresh new looks for spring to go with their stunning personalities.
"Our sheep are so much more comfortable and frolic and jump when the wool is removed," national shelter director of Farm Sanctuary Susie Coston told The Dodo. "It's a wonderful sign that spring is in the air!"
Adriano
Had they not been rescued and brought to the New York location of Farm Sanctuary, these sheep would have likely been used relentlessly for their wool. Domestic sheep - like Adriano, Anne, Donna, Madeline, Pamela, Samantha and Will - are bred to produce far more wool than they need.
Anne
The wool gets full of hay seeds, sticks and dirt, which irritate the skin, Coston said. Sheep also overheat in the summer, and because of their excess wool, they're prone to complications like urine scald, a condition where the wool gets urine-soaked and burns the skin.
Will
Because the wool industry often doesn't treat these animals as the loving creatures they are, Farm Sanctuary doesn't promote the sale of wool - not even from sheep like Adriano - "Just like we would not sell eggs from our hens," Coston explained.
Donna
So what happens to all that wool? In the past, Farm Sanctuary has donated the wool to help clean up oil from an oil spill.
Samantha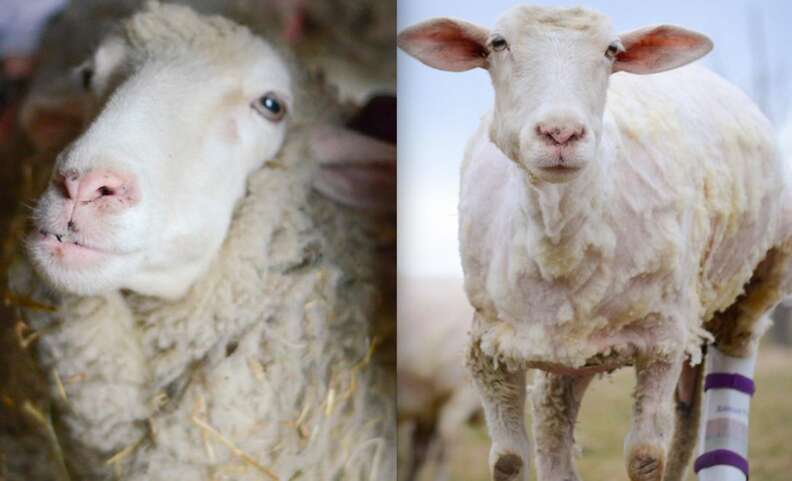 "Unless something comes up, we will put the wool on our hill allowing wildlife to take it and use it for bedding," Coston said, adding that Farm Sanctuary often sees wild birds using the wool for nests.
Pamela
Some of these beautiful sheep were rescued in 2012 from a farm where they'd been starved and neglected. Learn more about the personalities of sheep here and learn about alternatives to wool here.
Madeline