She Saved Him Years Ago, And Never Thought She'd Have To Do It Again
<p>Judy Obregon</p>
<p>Judy Obregon</p>
It started with a phone call. Then a rush to her local humane society, even though Judy Obregon was dripping wet having just stepped out of the shower.
The call no animal rescuer wants to receive. Ever.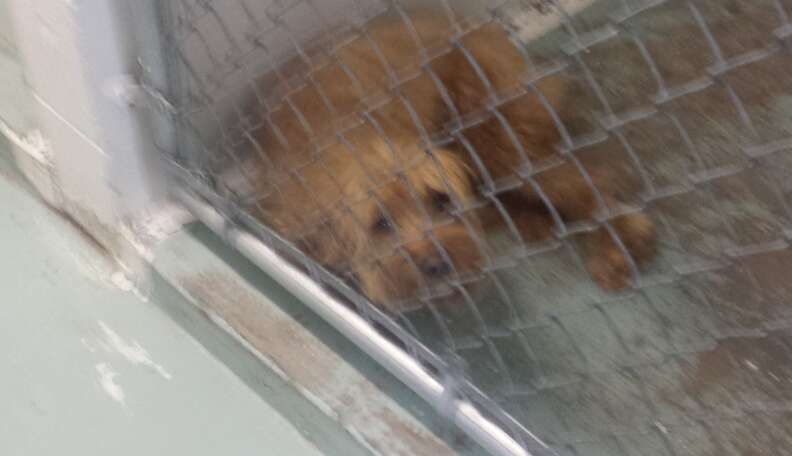 A dog whom Obregon saved four years ago and adopted out to a family had been dumped at the shelter. The dog, Benji, was left there in a cage on a cold cement floor even though Obregon makes every adopter promise that they will return the animal to her should things not work out. Anytime. No. Matter. What. It's even in the adoption contract.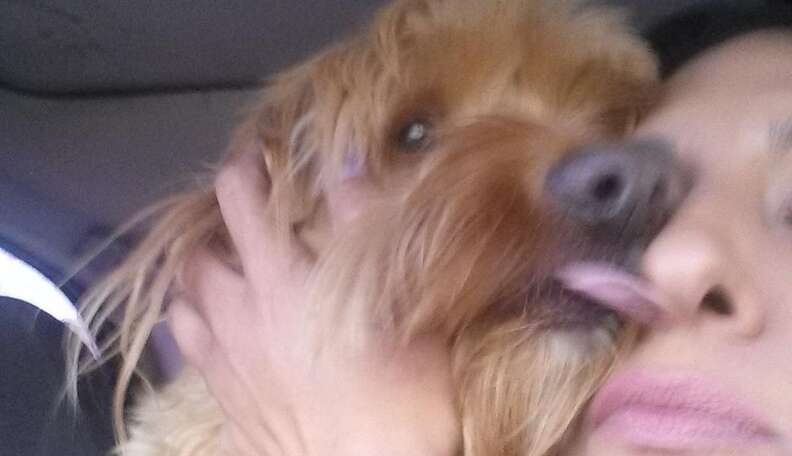 Obregon, founder of The Abandoned Ones "Saving Animals in Danger" (TAO) rescue in Fort Worth, Texas, rushed down to the Humane Society of North Texas (HSNT) and ran inside. "I knew he was shutting down," Obregon told The Dodo.
A microchip saved him
HSNT found her through the dog's microchip information. Although the adopters who dumped Benji did not register the chip in their name, with a little research, the HSNT found Obregon's information since all her animals are also chipped to her organization.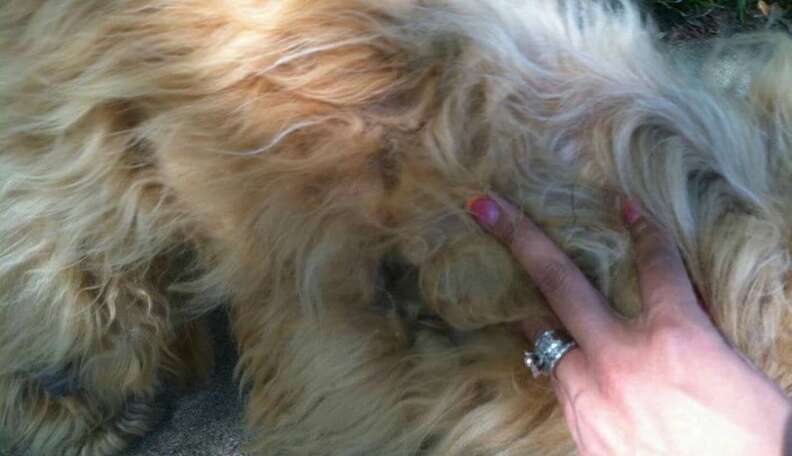 "When I got there it was really devastating," Obregon said. "I really just wanted to fly through the lobby so I wouldn't see the sadness, so I wouldn't see the dogs waiting at the front counter. There were at least 10 of them being surrendered."
Obregon walked to the back with an HSNT employee and tried to keep her focus.
Then she saw Benji.
His head was down looking toward the concrete. It was minutes since he had been surrendered. He looked defeated.
"When I called his name he barely lifted his head," Obregon said. "He shook as he was so afraid."
She looked at him. "Benji, it's me," she said. "I'm here to rescue you again, and I'm taking you home."
Benji looked up at Obregon and his eyes widened. She asked the employee if she could just take Benji home right then and there.
"Yeah let's take him out, put him on a leash, take you upstairs and get you both out of here," the employee said to Obregon.
A dog originally found on the highway
When Obregon first saved Benji, a wheaten terrier mix, in 2012, he had been a stray her husband found running down a busy highway. Her husband directed Benji out of traffic and called his wife, and they were able to capture him.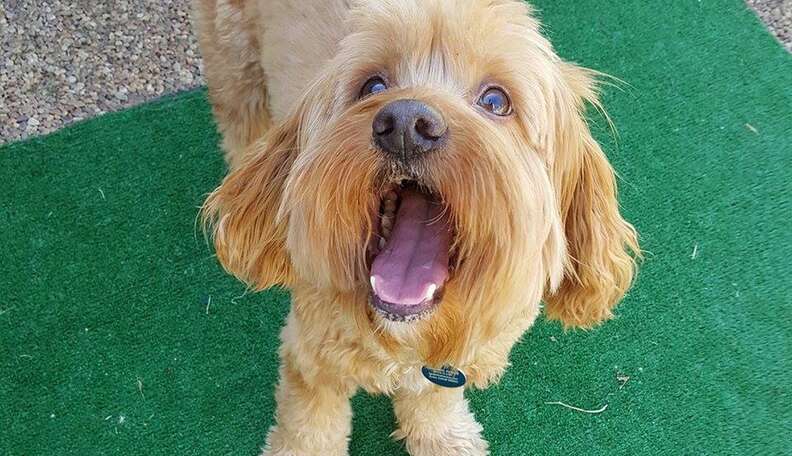 At the time, Benji was extremely matted and had duct tape embedded in his fur. "His ears were so matted they probably weighed a pound each," Obregon said.
After he was shaved he was skin and bones, fragile and afraid. A vet visit showed he had worms, fleas and ticks. Benji got neutered and received all his shots. He went into a foster home and then about three months later he was adopted by a young couple.
Dumped at the shelter
When that same couple dumped Benji at the HSNT in mid-January, they said it was because he was not good with children. "I don't know what happened in the four years," Obregon said. "Maybe they had a baby; I don't know anything."
He was surrendered without a collar or tags.
"Our contract states we are to be contacted if they can no longer care for the animal," Obregon said. "It's not only in the contract that they sign, but it is also verbally stated by me or by whoever [from her organization] does the home visit."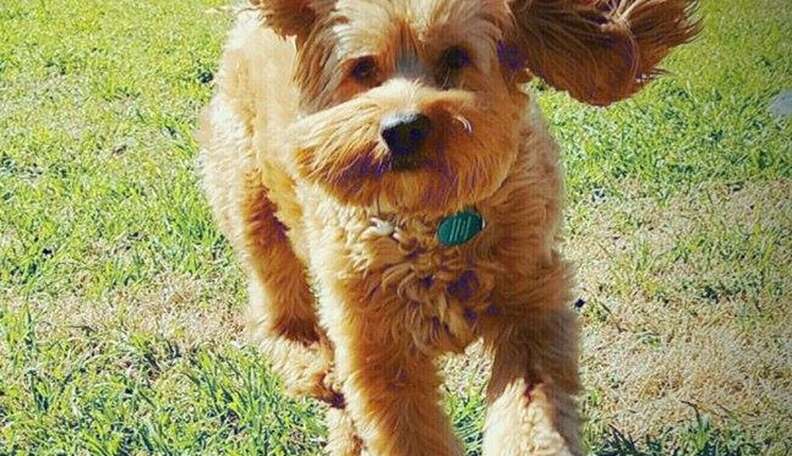 In Benji's case, Obregon knows because she did the home visit. "I remember him being so happy," she said. "There's a sleepover before they make the final decision to see if the dog is a good fit. They basically knew what they were adopting because they chose to adopt him."
Obregon was told by the HSNT that the family said they tried to contact her organization before leaving him at the shelter. "I never got any contacts," Obregon said. "We have a website with a phone number; it's on the contract and on our Facebook page."
Saved again
By the time Obregon left the HSNT facility, a TAO foster had stepped up to take Benji.
Benji's physical condition was OK, but emotionally he was fragile.
As they left the parking lot, Benji cried. "I think he was looking for his owners and that's why I cried too," she said, referring to the photo she took of herself in tears. "I cried not just for Benji but because I saw a line of dogs being surrendered, knowing I cannot save them all."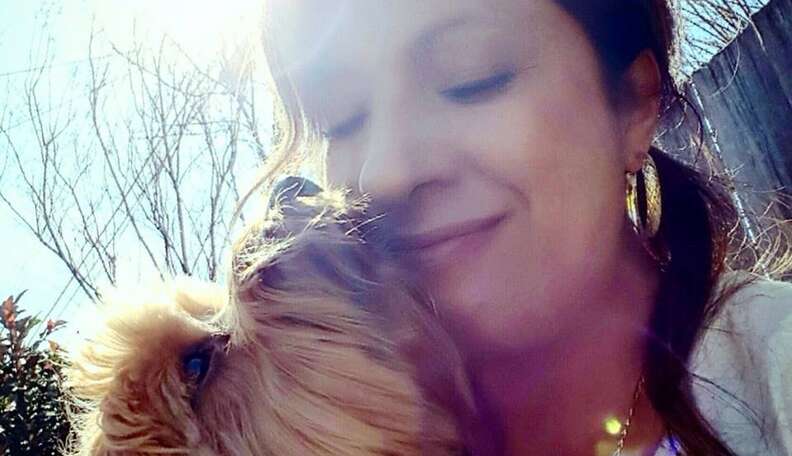 But Benji warmed up to Obregon quickly and started licking her face. "He remembered me," she said. "I wish that the owners surrendering their animals could see what happens after they leave the shelter, because I saw it that day."
"Animals are not disposable," she added. "They have feelings."
Benji may have been left and forgotten by his former family, but Obregon said he is now doing great and surrounded by love at his new foster home.
"Like with any rescue, we just never know, but in this case we're going to find a home that truly fits him," she said. "We're not rushing his adoption."
If you would like to give Benji a loving, forever home, please contact taoanimalrescue.com.