You should be afraid if you are in the ocean and don't see sharks.
Sharks are apex predators, and as such, affect the entire ocean food chain from their position at the top. Sharks are both predators and scavengers - they contribute to eliminating diseased and genetically defective animals and help stabilize fish populations. Without sharks, whole ecosystems collapse, which inevitably negatively impacts humans and the rest of the planet.
Sharks are among Earth's most ancient animals. The fossil record dates ancestors of modern sharks to as far back as 400 million years ago. Shark species have changed relatively little during that time span and are sometimes called living fossils. Sharks have survived four major extinctions, and in one generation, we've cut down their ranks by 90 percent.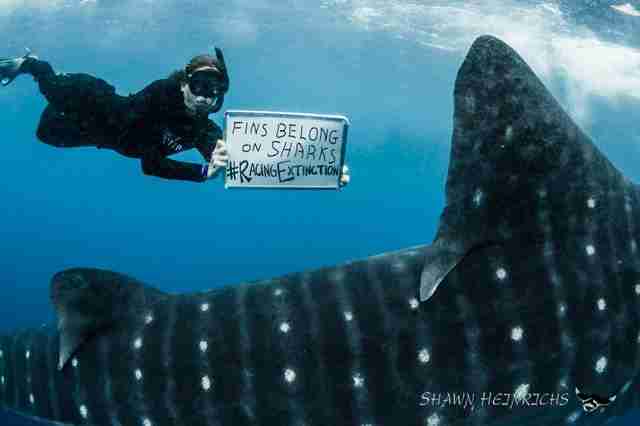 Sharks are precious species, critical in keeping ocean life in balance, and they need our help. Here and now, pledge your support for national and international efforts to protect global shark populations, and to ban the trade of shark fins. World leaders need to hear from us, and together, we will create a movement impossible to ignore. By signing you are also personally pledging to never purchase or consume shark fin or shark products: http://globalsharkpledge-racingextinction.nationbuilder.com