People Find Worst Surprise Inside Piles Of Shipping Bags
"It's a gut-wrenching feeling."
Gary Stokes watched the men unload the large white sacks - one after another - from a shipping container in Hong Kong. He didn't need to open the sacks to know what was inside - shark fins.
"It's so strong, the smell," Stokes, the Southeast Asia director at Sea Shepherd Conservation Society, told The Dodo. "It's like cat pee on steroids."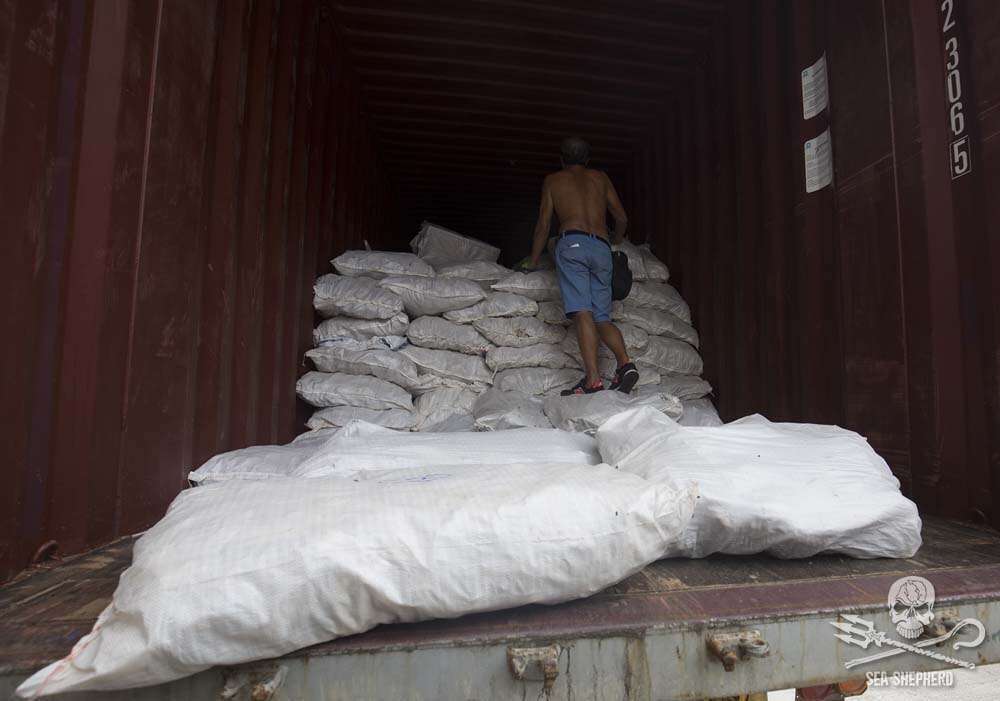 Hong Kong is "the hub" for shark fins, Stokes explained, and it's not unusual to see huge shipments of shark fins - accounting for hundreds of thousands of animals - come into the city. But Stokes recently discovered something fishy going on - shipping companies that had previously banned carrying shark fins were the very ones transporting them into Hong Kong.
During a three month investigation, Stokes and a small team discovered that shipping companies like Maersk, Virgin Australia Cargo and Cathay Pacific were carrying shark fins, despite previously placing embargos on shark fins.
"When we found the big Maersk containers, the alarm bell went off because Maersk was the first to ban shark fins in 2010," Stokes said. "So when you see a big container with Maersk on the side and they're unloading shark fin, you think, 'Hello, there's something going on here.'"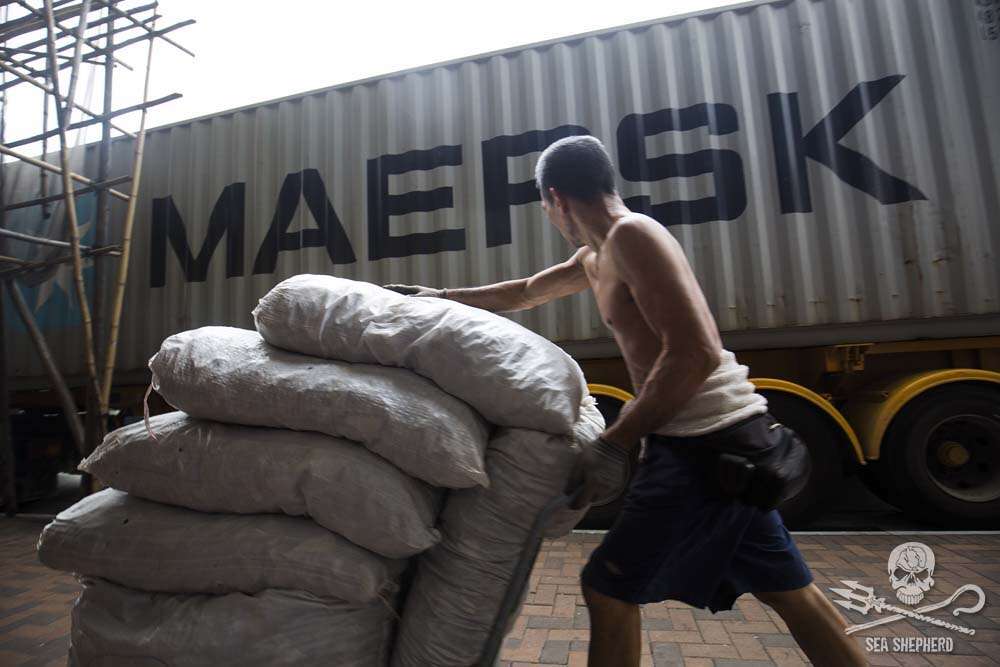 Stokes believes that a single shipping container could account for hundreds of thousands of dead animals.
"It's a gut-wrenching feeling," Stokes said. "As a diver, the chance of seeing a shark on a dive is just so slim - it's amazing if you get to see one. And then here, I'm seeing hundreds and thousands of dead sharks right in front of me, and I think, 'How is it possible that there are any left in the ocean?'"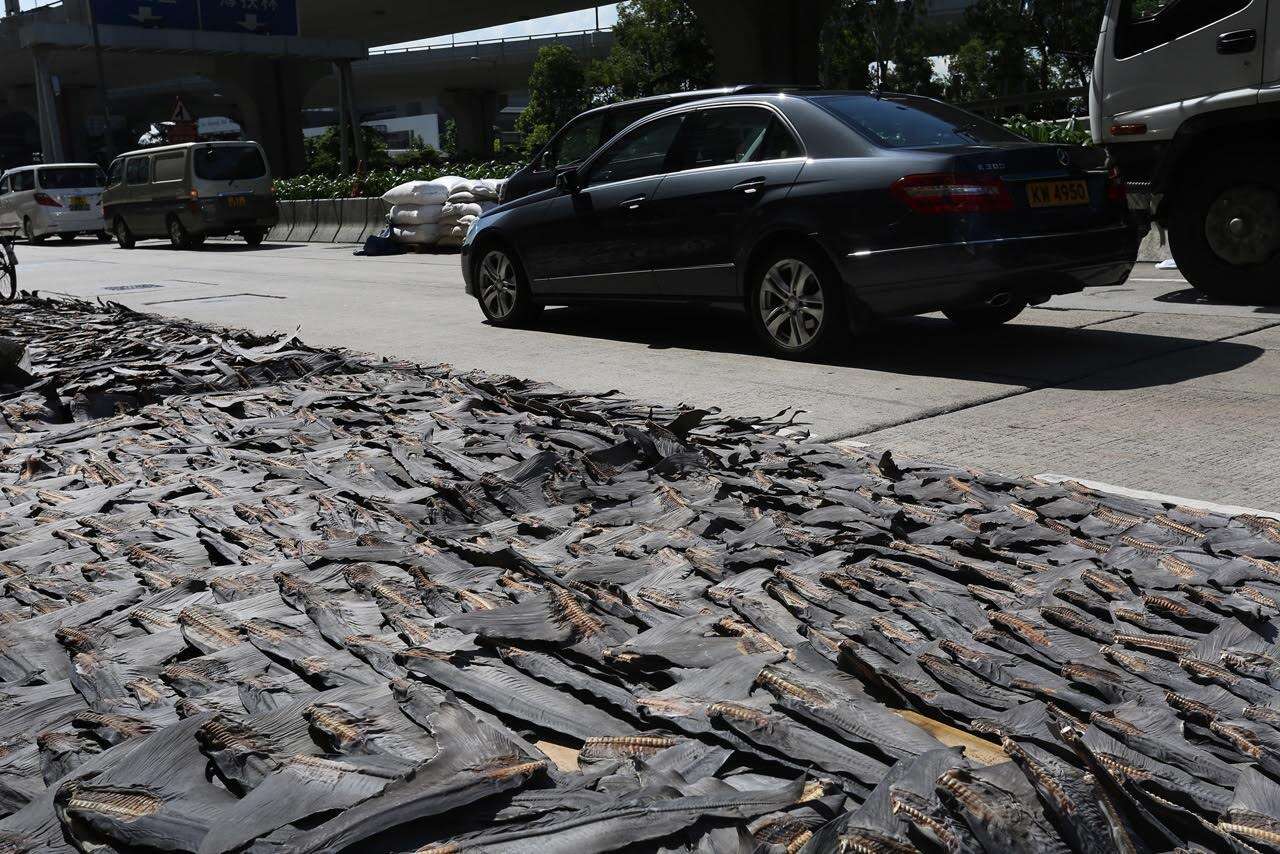 And the way sharks are killed is incredibly cruel - fishermen often catch them, cut off their fins and dump their still-living bodies back into the ocean.
"Fins don't grow back, so once these animals have been mutilated, they're no longer able to swim, and if they're not moving, their gills can't function and extract oxygen," Joanna Grossman, a former federal policy advisor for the Animal Welfare Institute, told The Dodo back in January.
The sharks end up bleeding to death, suffocating or starving, according to Grossman.
Stokes would love to see the shark finning industry banned altogether. But it's still legal to import fins from most shark species into Hong Kong. The best ways to stop the industry would be to stop consumer demand - followed by getting big shipping companies to ban shark fin products, which is what Maersk, Virgin Australia Cargo and Cathay Pacific have tried to do.
So how are people still shipping the fins with companies such as Maersk? They don't label their shipments as shark fins, Stokes explained, but instead as "marine products" or "seafood."
"Because of that, it didn't ring any alarm bells when they were checking in to ship," Stokes said.
While it's still unclear what type of sharks the fins belonged to, Stokes is worried about the high possibility that protected species like oceanic whitetip sharks and scalloped hammerheads were among the victims.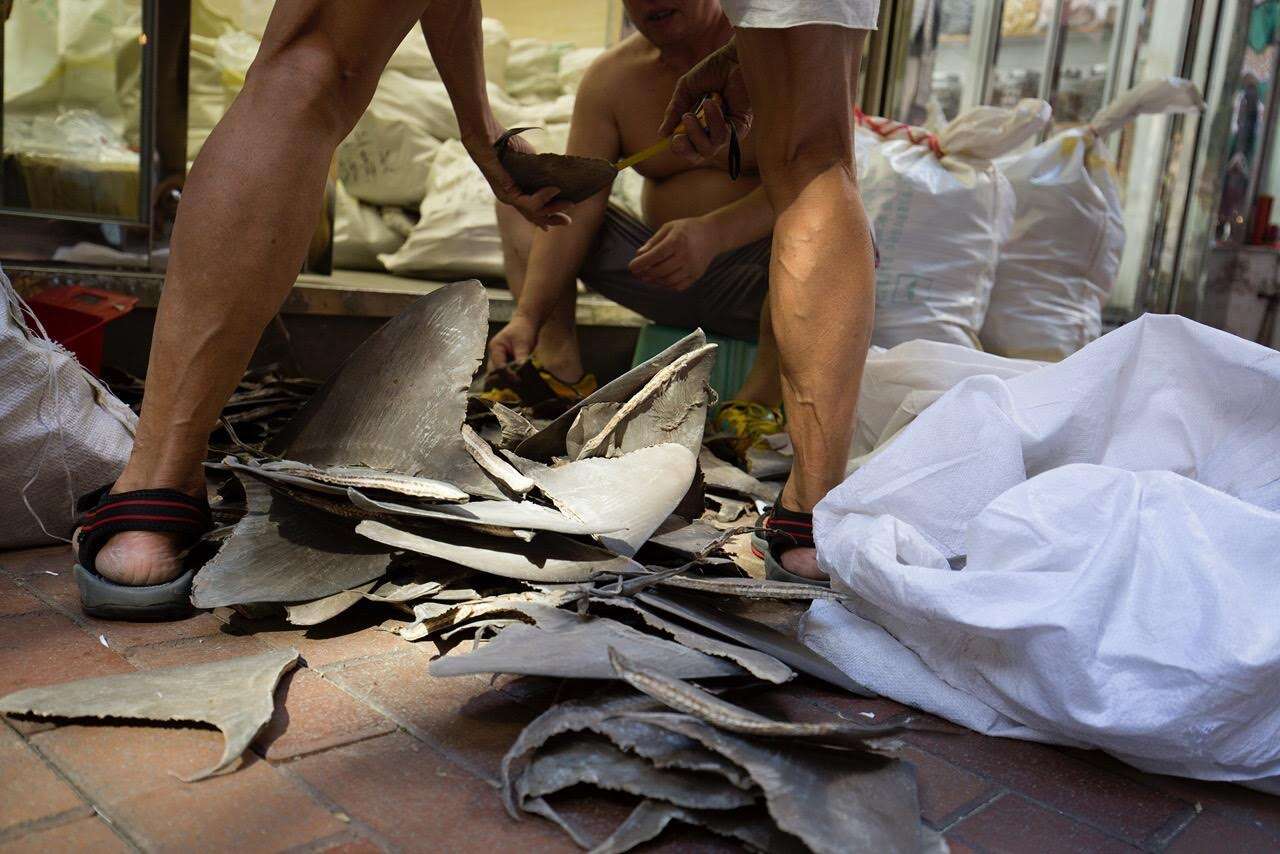 "When you see a container full of shark fins that hasn't even been checked by customs, you wonder, 'How many endangered species are mixed in with those legally caught sharks?'" Stokes said.
Despite the challenges ahead, Stokes is optimistic that things will get better for sharks. He's already had some positive meetings with the companies to try and find ways to better regulate their cargo.
"They were pretty concerned about how it happened," Stokes said.