Caught red-handed ferrying enormous hauls of endangered shark meat through U.S. ports, the world's largest airline group has moved to distance itself from supporting the devastating shark finning industry.
American Airlines, which is owned by the American Airlines Group, will no longer be shipping shark fins on its flights, a spokesperson for the company confirmed to The Dodo on Wednesday. The change quietly went into effect on March 4. The spokesperson said that the ban will also apply to US Airways, which is also owned by the American Airlines Group.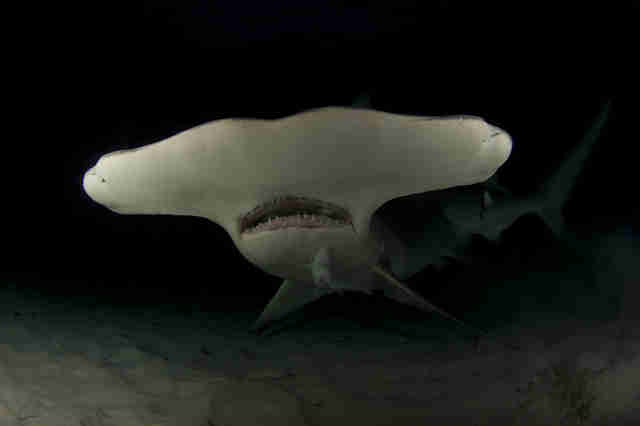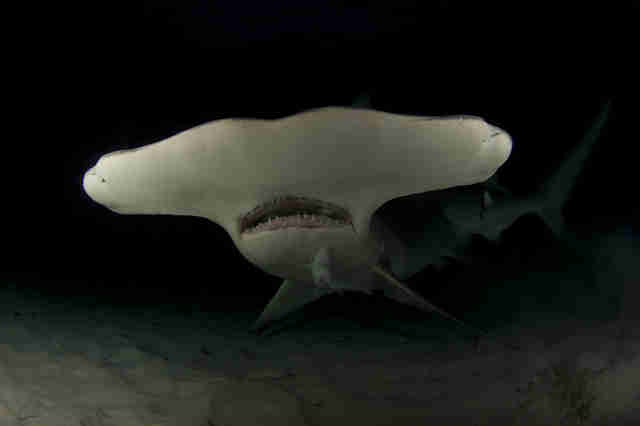 The international shark fin trade has come under intense scrutiny as shark populations have dropped by as much as 70 percent around the world over the last century. Some 100 million sharks are killed every year, many slaughtered just for their fins, which are used in shark fin soup, a delicacy in some Asian countries.
Earlier this week, the Costa Rican Times published a report showing that the U.S. serves as a major travel hub for hammerhead sharks on their way from Costa Rican ports to restaurants and dinner tables in Hong Kong. The conservation groups Turtle Island Restoration Network and PRETOMA documented two large shipments of sharks occurring in late December and late February. Shipping documents show that the sharks were carried by American Airlines.
Alex Hofford, a Hong Kong-based photographer who's been documenting the shark fin trade, took a photo of the shop in Hong Kong where many of the hammerheads caught in Costa Rica end up.
"To see American Airlines, a major U.S. airline with extensive influence, publicly acknowledge that they are no longer going to be shipping shark fins is incredible," said Joanna Nasar of the Turtle Island Restoration Network in a release. "It is what we have been working towards for months, and I applaud them for doing the right thing and hope it will inspire other carriers to take action."
Other major airlines like Thai Airways, Singapore Airlines, Cebu Pacific and over a dozen more dropped shark fin shipments after backlash from activists and conservationists, who say that the trade is emptying the ocean of its greatest predators - one fin at a time.