Dog Cuddles Up To Owner Even Though He's Dumping Him
In the clip, Shadow huddles as close as he can get to a seemingly indifferent owner, licking his lips, and glancing nervously around.
His former owner doesn't give him much reassurance.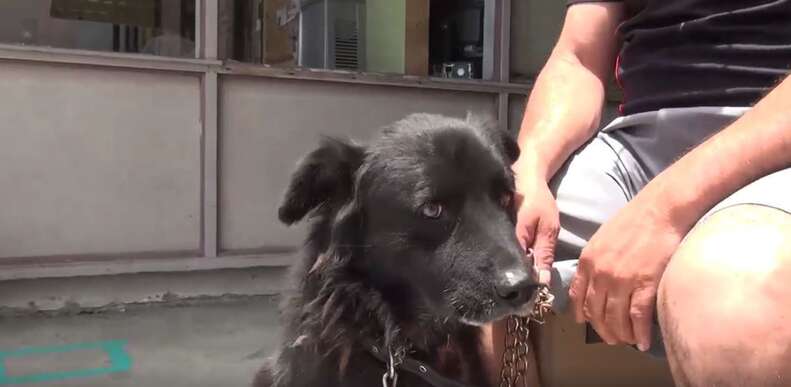 It's hard to blame Shadow for worrying. The shelter environment can be a scary place, rife with strange new scents and sounds.
Think that could be you?
If so, get in touch with Carson Animal Care Center through its website or call 310 523 9566.
Watch the full video below: