Talented Pooch Heads To College To Help Out His Teen Human
<p>Carole Field/Cher Car Kennels<span></span></p>
Nick Ackerman will be able to go to college next fall, and he already knows who one of his roommates will be - his new service dog Troy.
Nineteen-year-old Ackerman, a senior at Forest Hills Central High School in Grand Rapids, Michigan, was born with no arms. He spent years on waiting lists for service dogs, relying on school aides to help him with day to day tasks, Michigan's Lansing State Journal reports.
But Ackerman has a fierce independent streak, so the teen set out to find himself the perfect dog.
The Ackerman family found Troy in Tennessee this past winter, and Cheryl Carlson, a service dog trainer, taught the German shepherd to specifically serve Nick's needs.
"Right now, he's a mobile backpack, helps with undressing, [he's] a stability and brace, a retriever, and, of course, a great ice breaker," Carlson told The Dodo. "Nick is very pleased with how having his dog makes him a bit more popular with the young ladies!"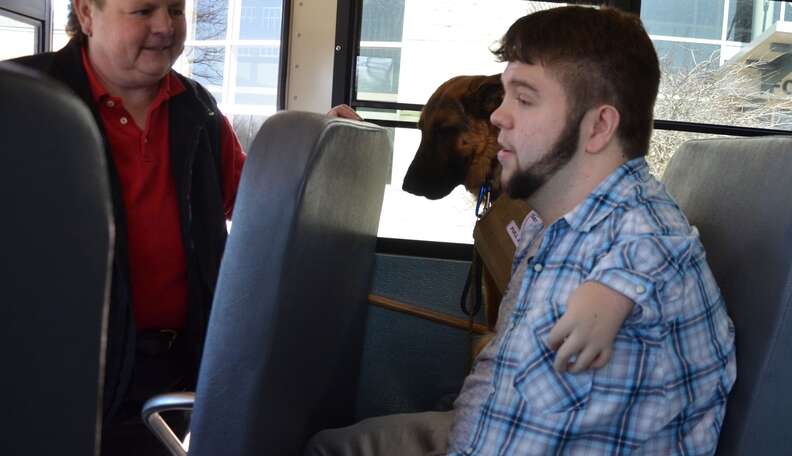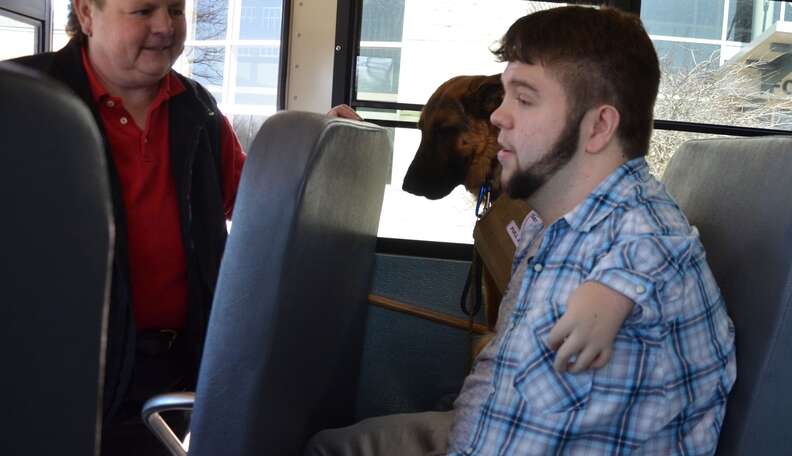 Carlson said that one of the most difficult tasks was training Troy to zip Ackerman's clothing. "It was quite the feat to train the dog to know what part of the jacket, shirt, etc., that Nick wanted him to grab with his mouth, and then to put enough pressure on it to do the unzipping," Carlson said. "It was amazing, rewarding and mind-boggling to see how the dog figured out exactly what he was supposed to do."
Now Nick plans to start college in the fall with Troy at his side.
Sometimes families have to fight for the right to have loyal service dogs accompany their humans, even though it's clear that service dogs are invaluable companions to people who need them. The animals can be trained to do everything from guiding humans across busy streets to warning people with epilepsy about imminent seizures.
As for Troy, he'll pick up some new skills once he and Ackerman get to college - and he'll probably be one of the most popular pooches on campus.