An old, unwanted horse who was nearly shipped to slaughter is now not only a rescued legend — he's quickly becoming a fashion icon.
Bubbles, who was awaiting a terrible fate at a "kill lot" in North Texas in December, has totally transformed since that dismal day.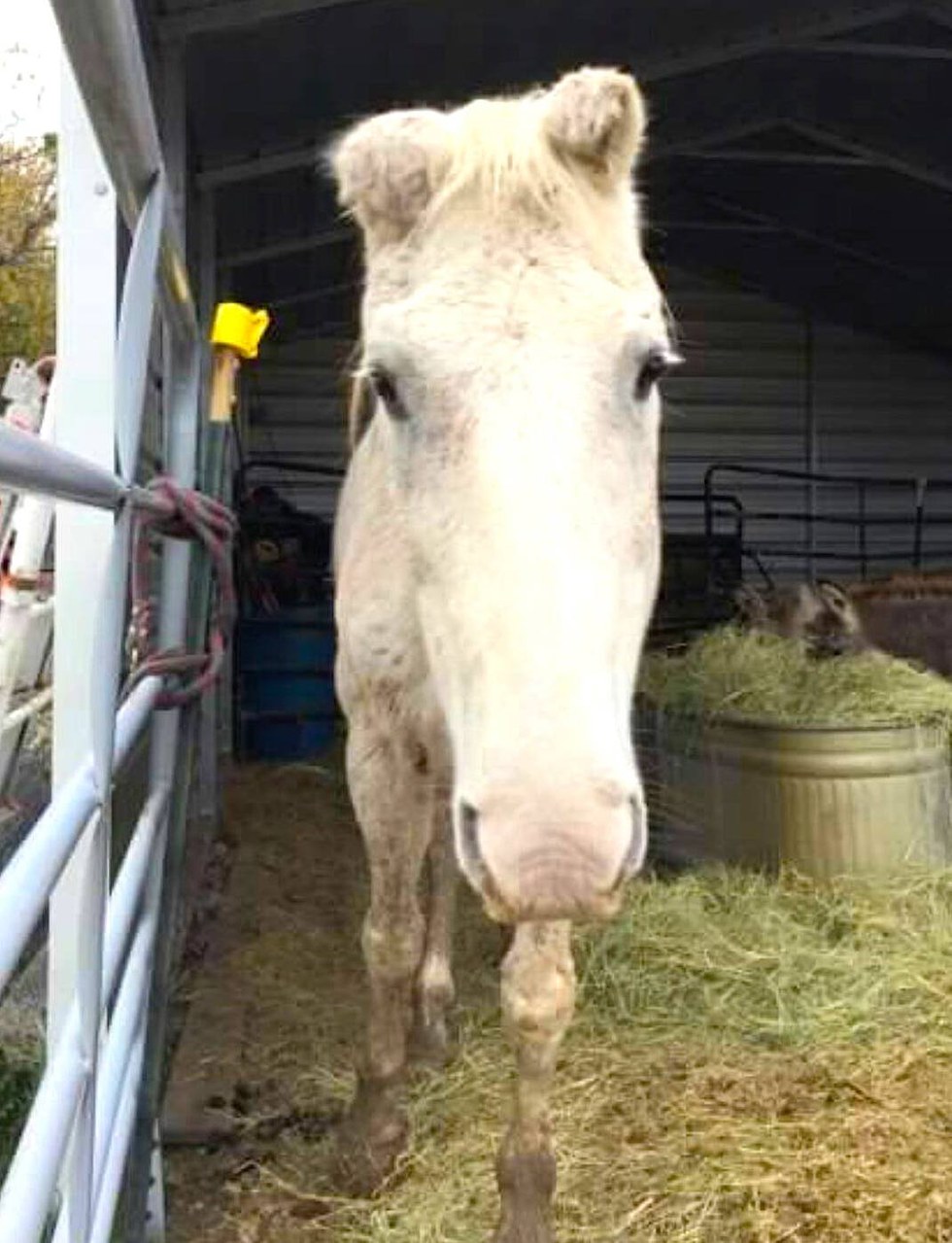 Becky's Hope Horse Rescue
"Kill lots" are the last places animals get a chance to be rescued before heading to Mexico for slaughter, Sarah McGregor, a spokesperson for Becky's Hope Horse Rescue in Frisco, Texas, explained.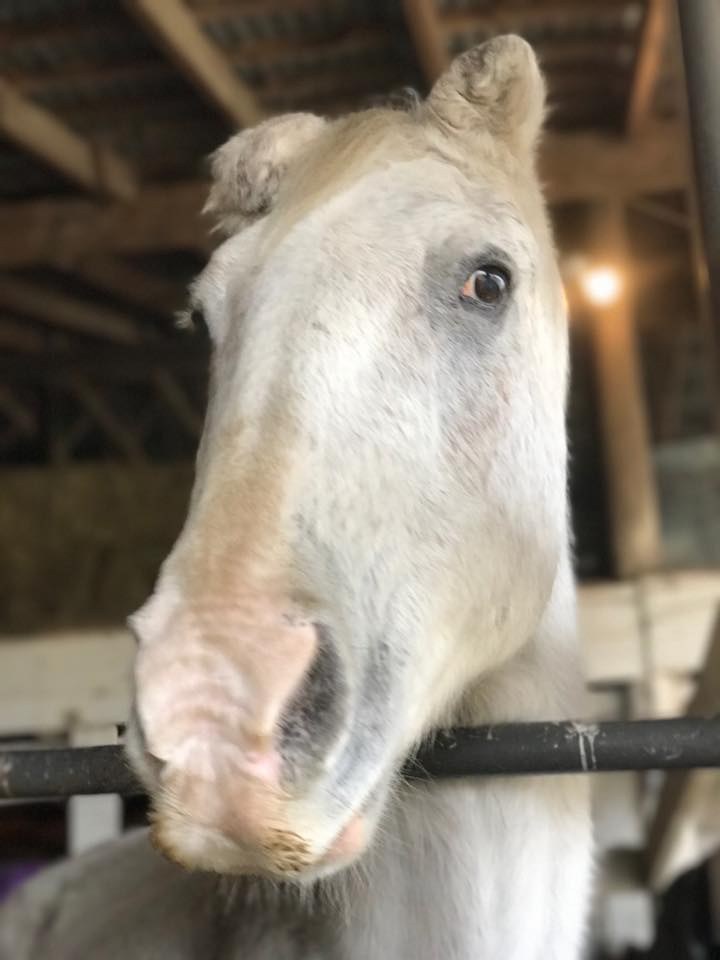 Becky's Hope Horse Rescue
"Oftentimes, the horses or donkeys are old, or the owners lost their property, or the owners passed away or simply are unable to care for them and they are sold to auction," McGregor told The Dodo recently. "If they are not bought at auction by people or other farms, the slaughter pipeline will buy up all of the animals and resell them."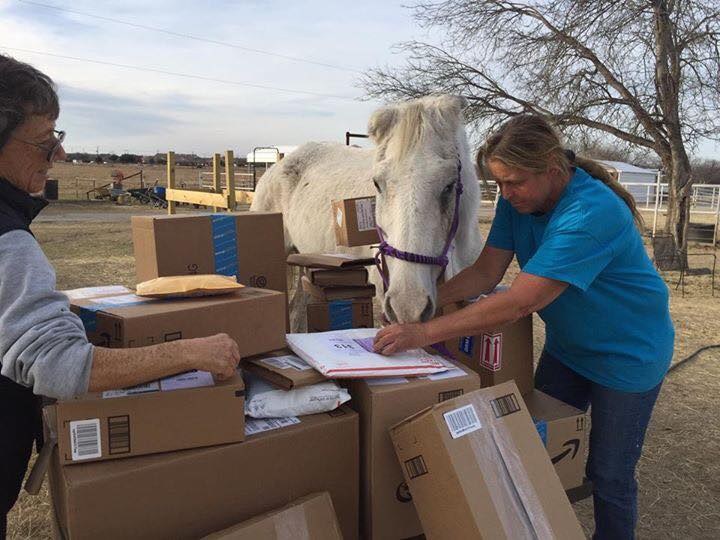 Becky's Hope Horse Rescue
Bubbles decided he had to be rescued, so he simply followed the people from Becky's Hope who were at the kill lot to rescue a couple of donkeys. "We stood there staring as this old guy with crumbled ears from frostbite waited patiently for the group of mini donkeys to catch up so he could jump on the 'freedom trailer' out of there," the rescue wrote. "There was just no way we could leave him behind!"
Since then, Bubbles has been showered with love. People from all over the world, inspired by his determination, sent him gifts.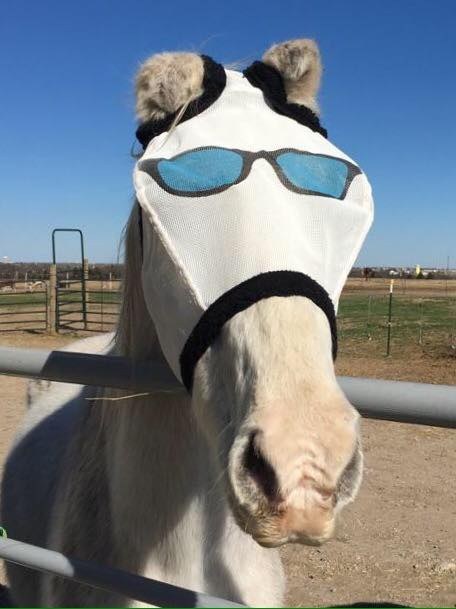 Becky's Hope Horse Rescue
One of the gifts is the fly mask that gives Bubbles such stylish shades.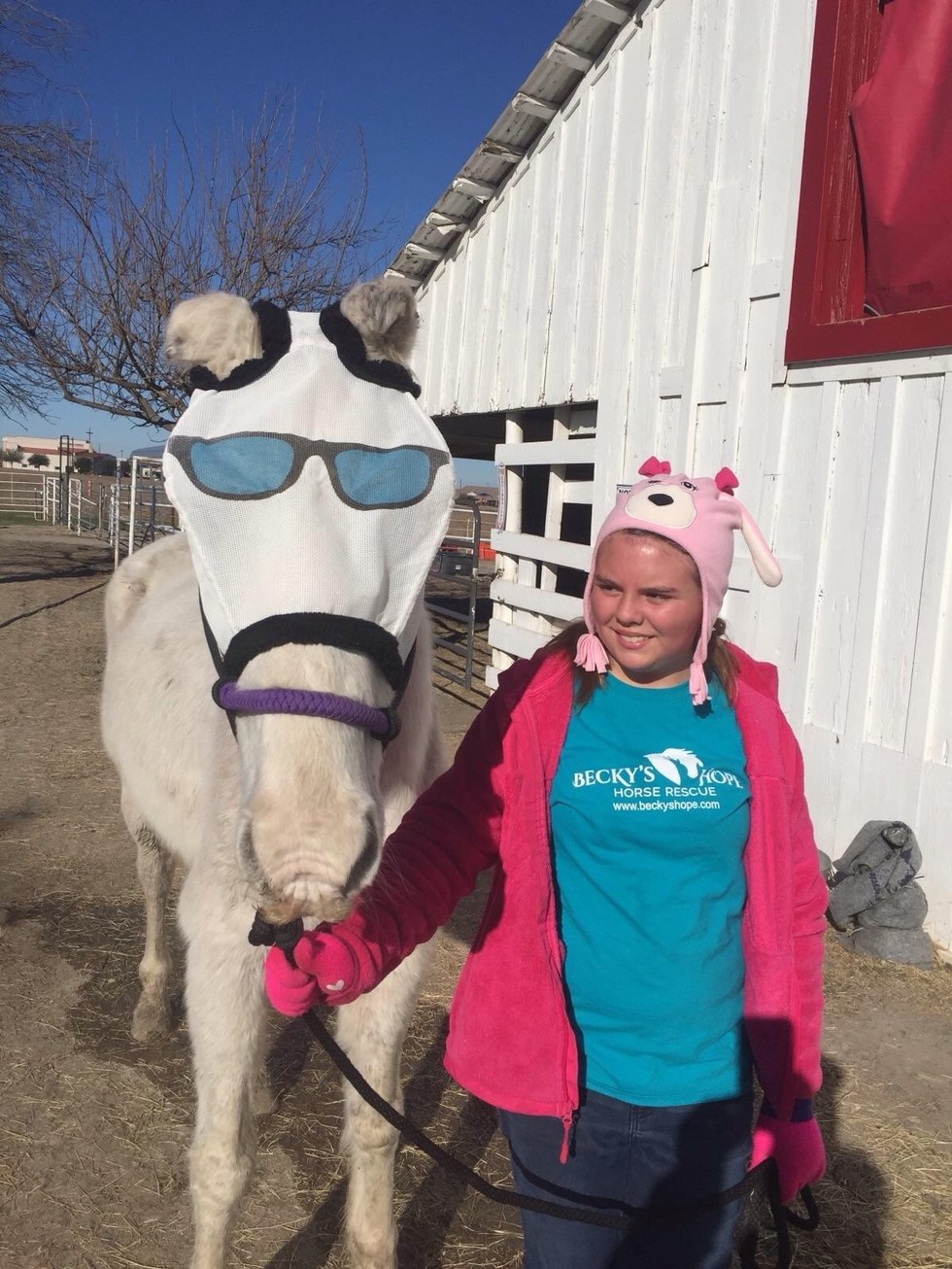 Becky's Hope Horse Rescue
"He wears a fly mask now during the daylight to protect his eyes from UV rays," Gina Leatherman, a volunteer with Becky's Hope, told The Dodo, explaining that one of the many people at the rescue who has fallen for Bubbles found the fly mask online and knew instantly that Bubbles had to have it.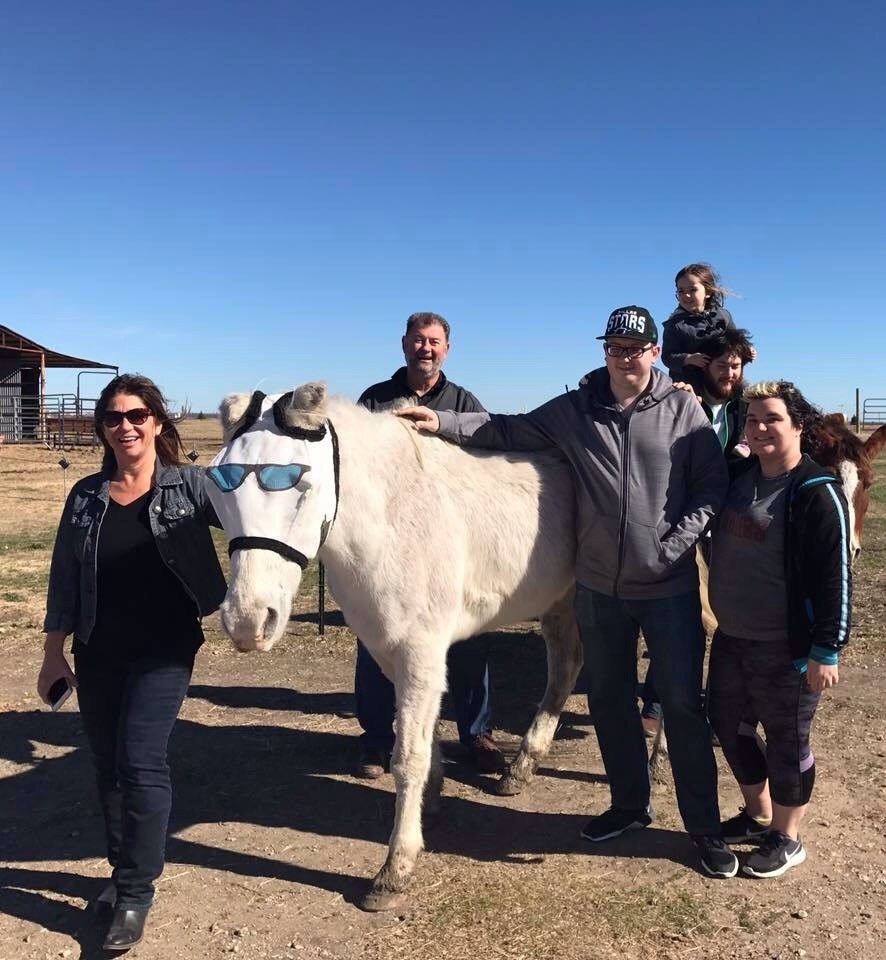 Becky's Hope Horse Rescue
Not only is he rocking his new look, Bubbles is doing great in general, Leatherman said. He's "gaining weight, making new friends everyday and loving life."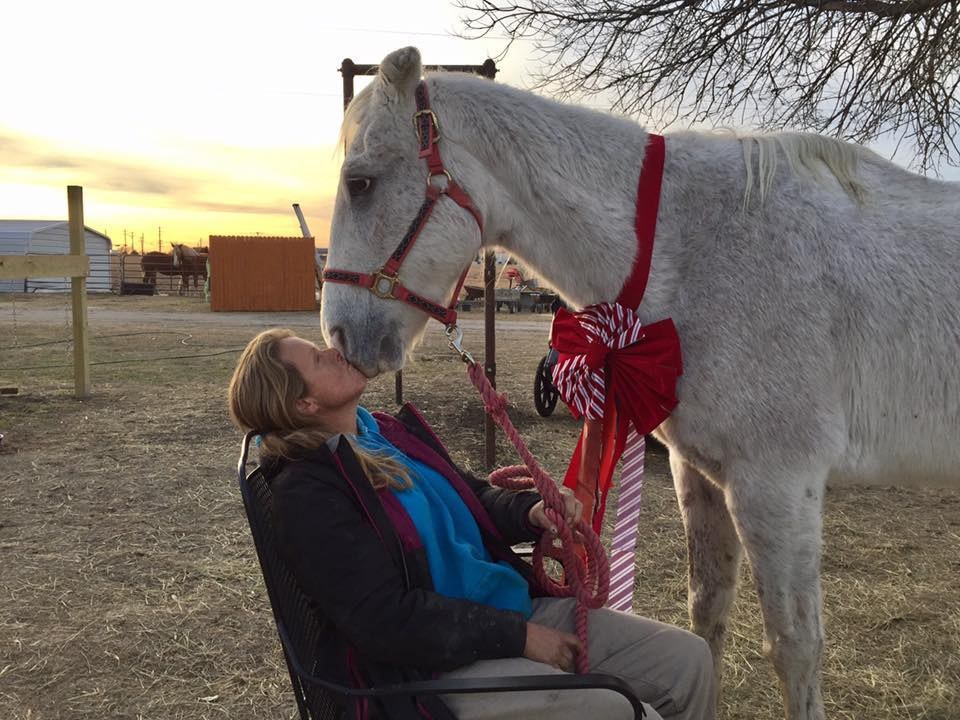 Becky's Hope Horse Rescue
"He is too cool for school," Leatherman observed.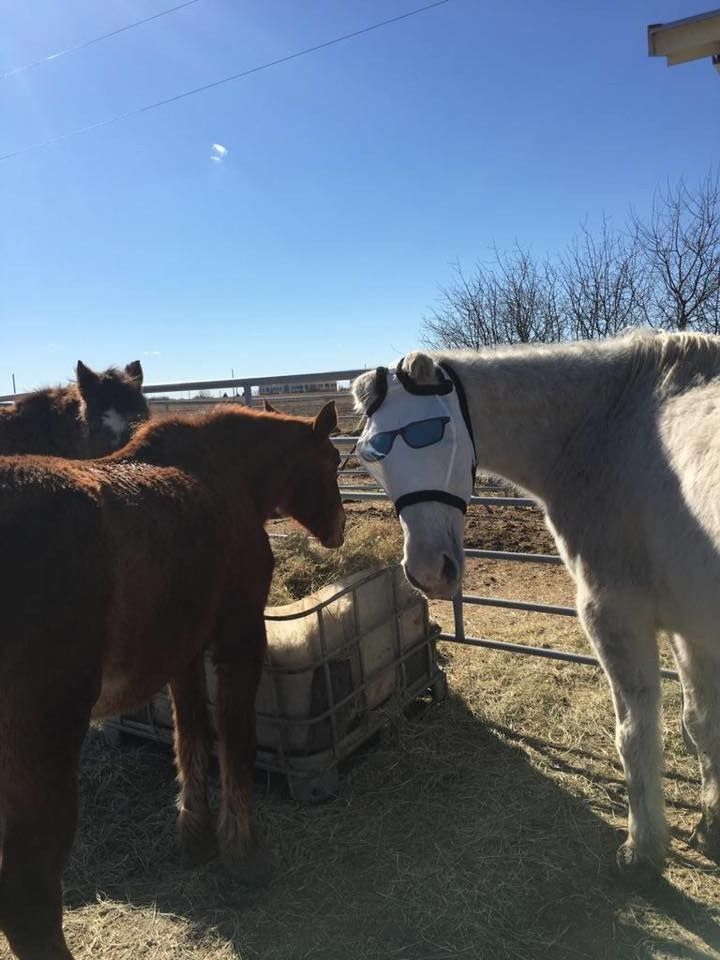 Becky's Hope Horse Rescue
To learn what you can do to help Bubbles and the other animals at Becky's Hope Horse Rescue, click here.

2225769120