People Throw A Senior Prom For Older Dogs Who Still Need Homes
They even crowned a prom king and queen 👑
Senior dogs often get overlooked in shelters and rescues, and so a bunch of people in Florida got together to hold a special event to help them find forever homes - a "senior prom."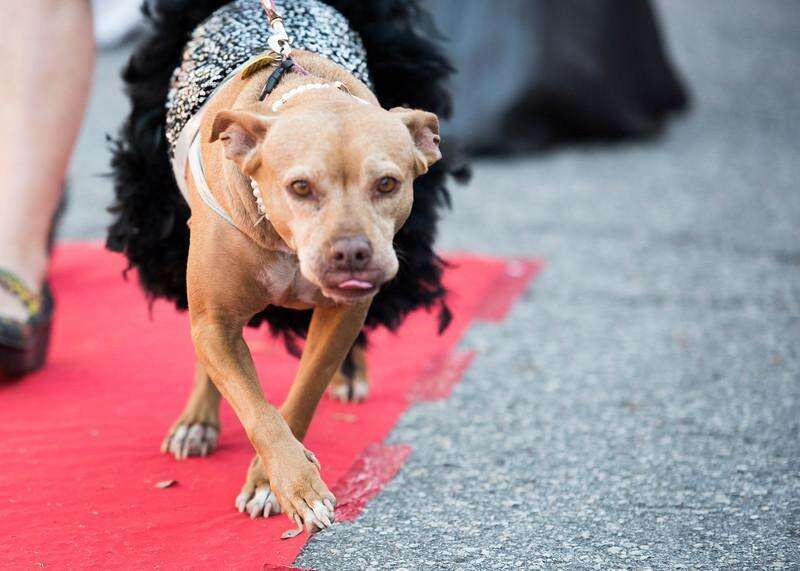 The prom was held at The Dog House of Safety Harbor, a pet supply store that donates a portion of all its proceeds to animal rescues. Dozens of rescue organizations were invited to bring along their senior dogs, ages 5 to 15, for a night of dress-up and dancing.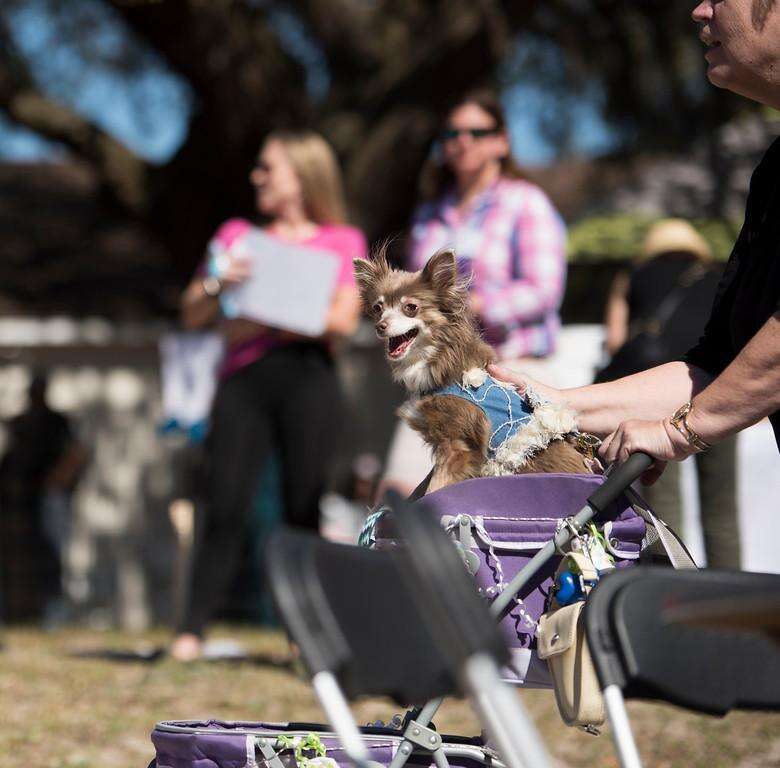 "Thousands of dogs need to be adopted in the Tampa Bay area," Terry Meeks, one of the founders of the event, said in a press release. "All too often, our senior canines are passed by when people look to adopt. These dogs have the richest history and the greatest temperaments. They need to be able to live out the rest of their lives in a stable, loving home. The prom will help these senior canines get the recognition they deserve and find their 'furever' homes."
The event featured a red carpet that the dogs could walk down when they first arrived, to strut their stuff and show off whatever it was they were wearing, from gorgeous gowns ...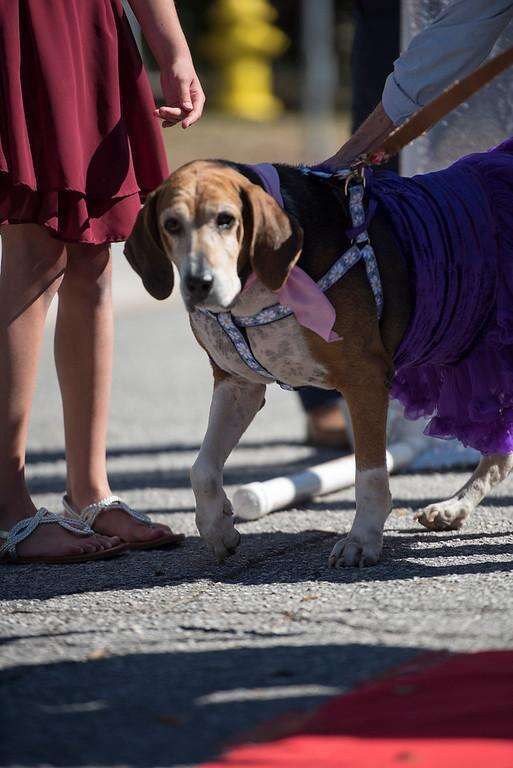 ... to tasteful suits ...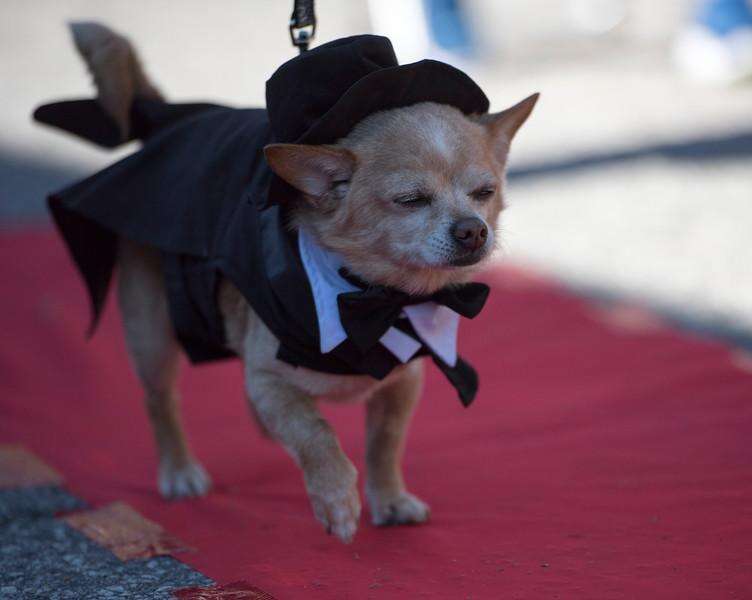 ... to everything in between.
The dogs got to meet potential adopters at the event, and between their adorable outfits and beautiful smiles, they were all definitely at their most charming that night.
The prom had a full roster of activities planned, including entertainment by an MC and her doggie sidekick, a raffle, a kissing booth and of course lots of dancing.
Every senior dog who attended the event was eligible to win the title of prom king or queen, and a panel of distinguished judges watched each dog strut around in their fancy outfits and judged them on criteria such as stage presence, attitude and working the crowd.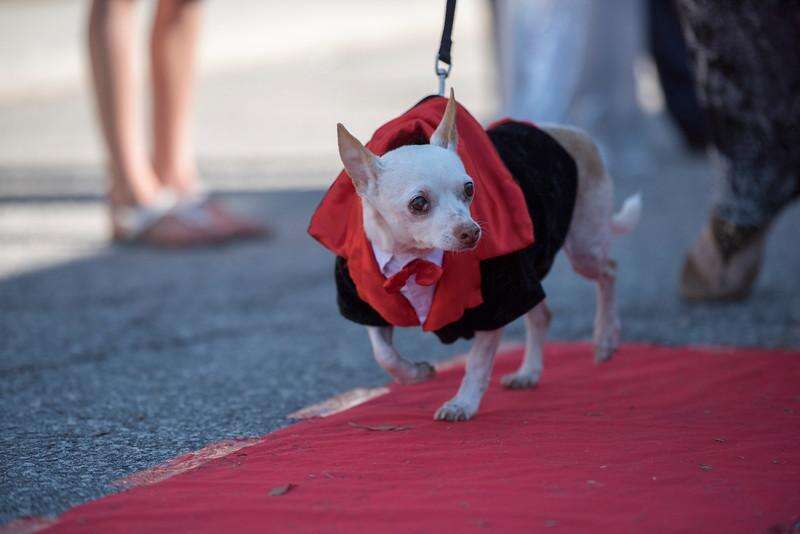 A dog named Tye was crowned prom king. He's an 8-year-old Chihuahua mix rescued by Canine Estates.
"He was rescued from someone who became ill and could no longer take care of him," Karen Altieri, a volunteer with the event, told The Dodo. "He's been at Canine Estates for nine months."
The dog crowned prom queen, Tye's partner in crime, was 10-year-old Nina, a pit bull mix rescued by Ruff Beginnings.
"She was a stray wandering the streets of Tampa when Hillsborough Animal Services picked her up," Altieri said. "She wasn't given much of a chance to be adopted out. Due to her being a senior and no space at the county shelter she was put on the Euth List. Ruff Beginnings pulled her the day she was going to be put down."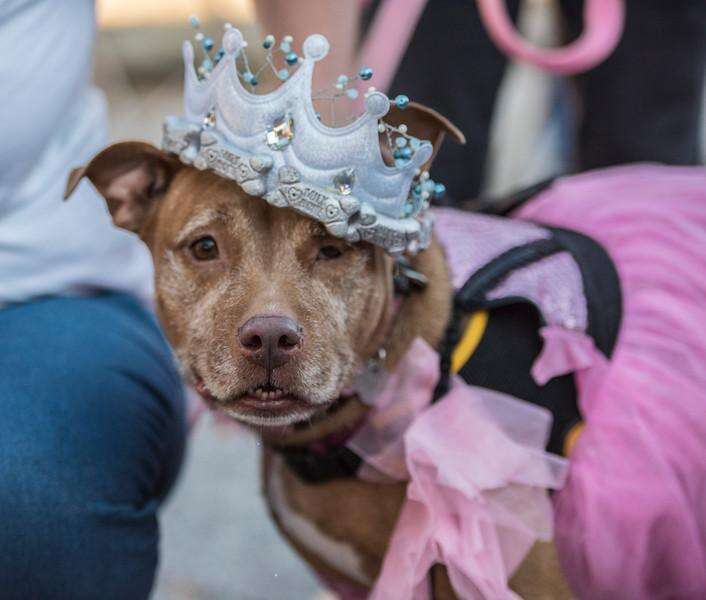 More than 40 dogs attended the very special prom, and six have been adopted because of the event so far - with lots more receiving inquiries.
Every dog in attendance had such a blast, dancing and snuggling the night away. They were able to showcase what amazing dogs they are, and how much they deserve their own forever homes.