Toni is a 13-year-old cat who was rescued from an animal hoarder several months ago. No one is sure exactly what Toni went through in her old home, but she has lots of little quirks that suggest her life wasn't easy. Toni has been through so much - but has finally found a home where she gets to be the queen.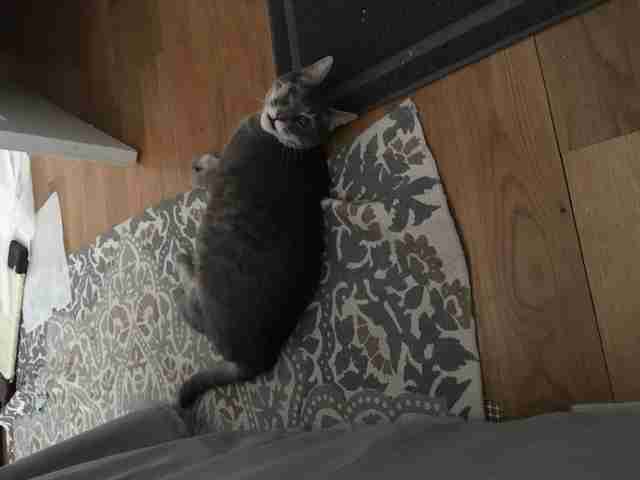 When Toni was first rescued and taken in by a city shelter, she was covered in cuts and scratches, likely from fights with other animals in her old home. She slept with her paws covering her eyes, probably because she was kept in a place where the lights were never turned off. The senior cat was all out of sorts, and seemed to just want to finally find a quiet place where she could live out her golden years in peace.
Toni was pulled from the city shelter by The Brooklyn Cat Cafe, where she was surrounded by dozens of other rescue cats and kittens. Due to her background, Toni wasn't a fan of living with so many other animals, and would hiss and run away when any of them tried to come near her. Luckily, Toni was only there a few days before her new mom finally found her.
"I saw her on her third day there, and I could tell she was so miserable with 30 other cats running around," Erin Weaver, Toni's new mom, told The Dodo. "As soon as she got to my house, I could see her visibly relax when she realized there were no other animals around."
Toni loved her new home as soon as she arrived - but then she started getting sick. She developed an upper respiratory infection almost immediately, and started having problems with one of her eyes. Her mom and the vet did everything they could to help, but because her medical history is very much unknown, it was hard to figure out exactly what was wrong.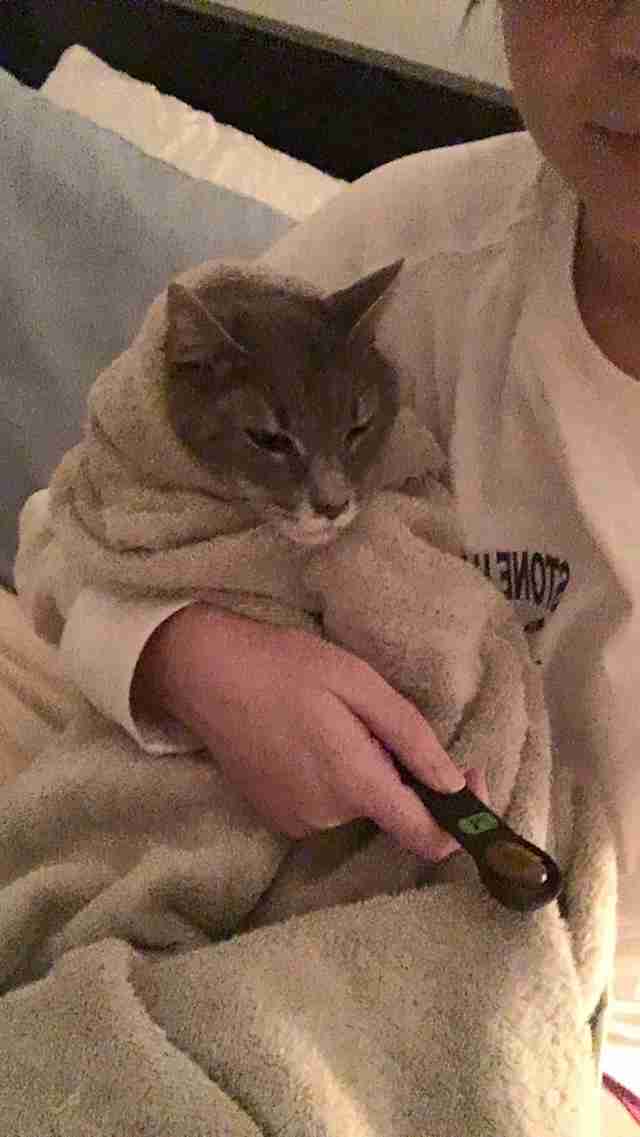 Finally, Toni's cornea ruptured, and the vets made a quick decision to remove her eye. Toni spent a few days recovering - and as soon as she was better, she was instantly so much happier. It was as if Toni were just a little kitten again with all the energy she suddenly had. With her eye gone, she felt SO much better, and so much more able to enjoy her new life.
"She's now a one-eyed very spoiled cat," Weaver said. "She came home the same day after her surgery and has been purring nonstop since then."
Toni is now the queen of her new home, and loves the fact that she doesn't have to share her mom with anyone else. She has a TON of strange quirks, including only drinking running water, collecting trash (mostly packing materials) and keeping them in a pile in a corner in her house, and always wanting her mom to hold her back paws. Her mom gives in to every one of her demands because she loves her so much, and wants her to enjoy her golden years as best she can.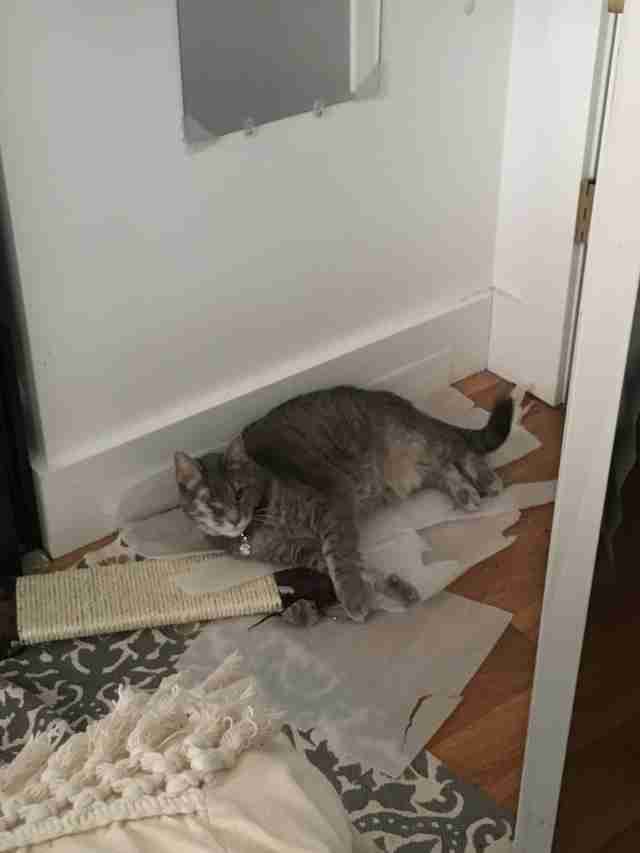 "She does NOT act like a 13-year-old (now that she's recovered from her surgery)," Weaver said. "It's amazing because she doesn't even seem to be bothered by only having one eye. She still chases her toys just as well and doesn't seem hindered by it at all."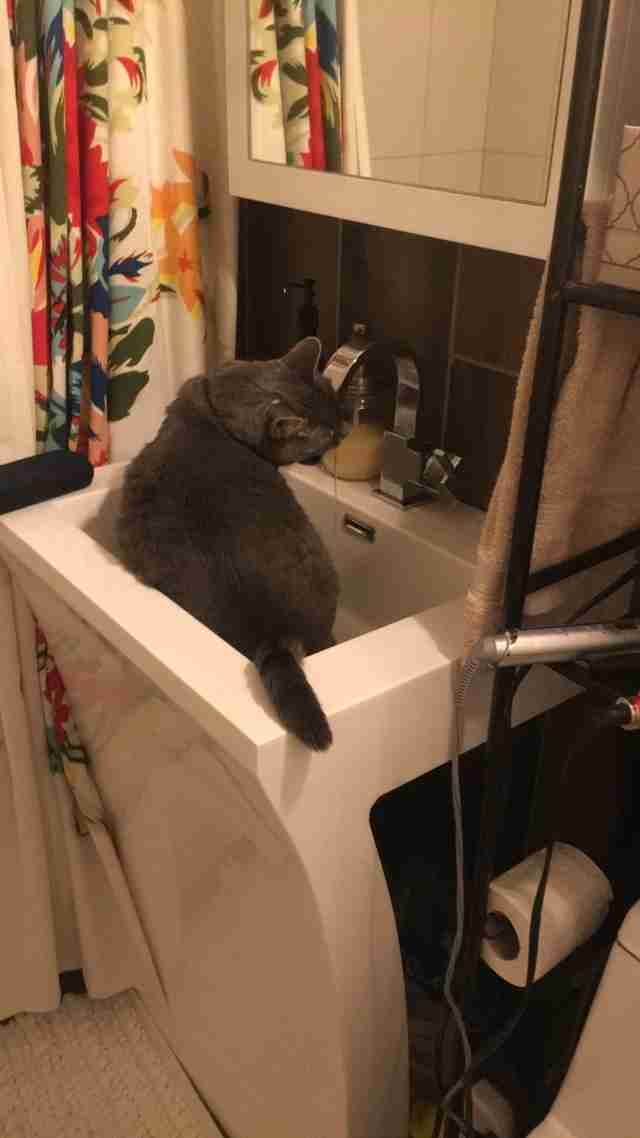 Toni fought her way through a long, hard life, but now that she has a home and a mom of her own, she's taking full advantage of it, and doesn't care at all if she comes off a little spoiled. After all, she's totally earned it.