Dozens Of Senior Dogs Saved From Crowded Shelters
<p> <br> </p>
<p> <br> </p>
When shelters get too full and don't have enough room to take in new dogs, the senior dogs are often the first ones to be put down. Senior dogs are sometimes seen as being too old to be adopted - but one group knows that that couldn't be farther from the truth.
Stacey Gammon
The Mr. Mo Project is an organization that saves senior dogs from shelters, helps find them new homes, and also covers their medical expenses for the rest of their days. The dogs are rescued from shelters all across the U.S., and so far the project has saved 62 dogs.
The organization was founded by Chris and Mariesa Hughes in honor of their late senior dog, Mr. Mo.
Stacey Gammon
Recently, photographer Stacey Gammon had the opportunity to photograph some of the dogs saved by this amazing program. The gorgeous photographs highlight the fact that even though these dogs may be older, they don't have any less love to give.
"I was surprised how full of life and love they were," Gammon told The Dodo. "They are loving life, and alive to do so, thanks to The Mr. Mo Project."
Stacey Gammon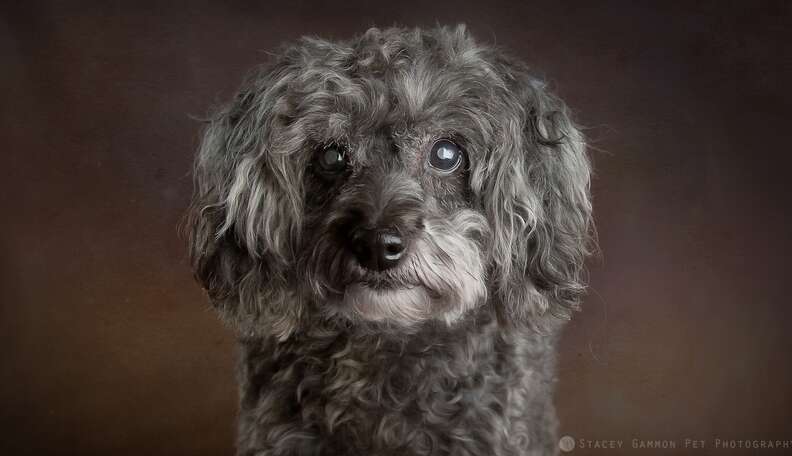 Each dog in the project has a unique look, personality and story.
Like Professor, who was found all alone in an abandoned house and now chases balls with the energy of a tiny puppy.
Before:
The Mr. Mo Project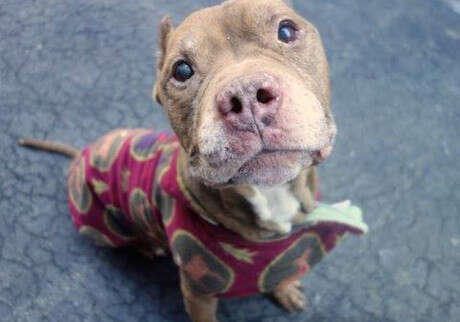 These dogs have all lived long lives already, and now they are overjoyed by the opportunity to get to live out their golden years where they belong - in a safe, loving home.
Check out a few more pictures from Stacey Gammon's session with the Mr. Mo dogs:
Stacey Gammon