Senior Shelter Dogs Are Finally Getting The Love They Deserve
"No dog is more grateful or loving than a senior."
Birdie's tender soles weren't made for walking.
At least not the endless miles the Labrador retriever must have put on them as she roamed the Utah countryside. Her paws were blistered, bloody and infected.
But for most of the people who saw Birdie, she was just another stray, an aimless refugee looking for her next meal.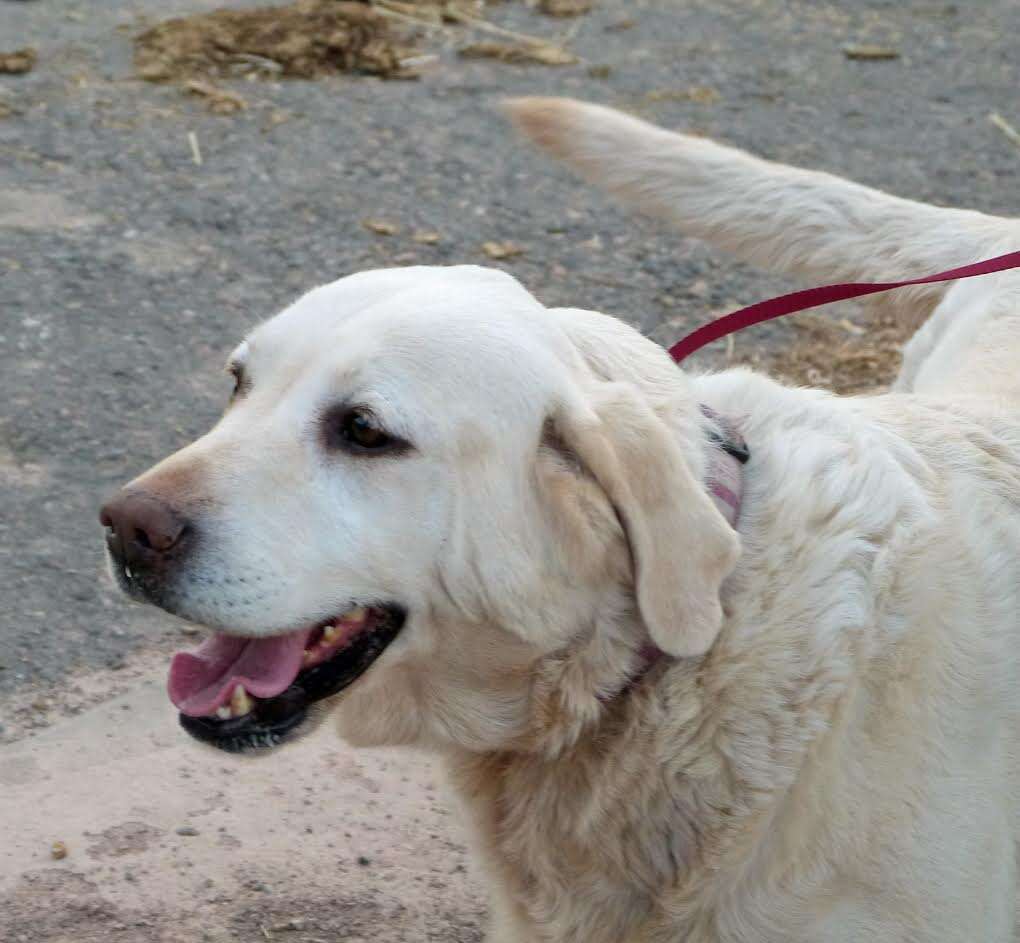 The survey by The Grey Muzzle Organization suggests that more people are opening their home to older dogs like Birdie. The survey gathered information from 30 rescue groups - organizations that found homes for 18,000 dogs last year, including 3,900 seniors.
"Based on their hands-on experience, two-thirds of our survey respondents reported that the situation for homeless senior dogs has improved over the past year or two," Lisa Lunghofer, executive director of the Grey Muzzle Organization, explained in a press release. "No dog is more grateful or loving than a senior. As more people discover their wonderful qualities, more old dogs are getting the second chance they deserve."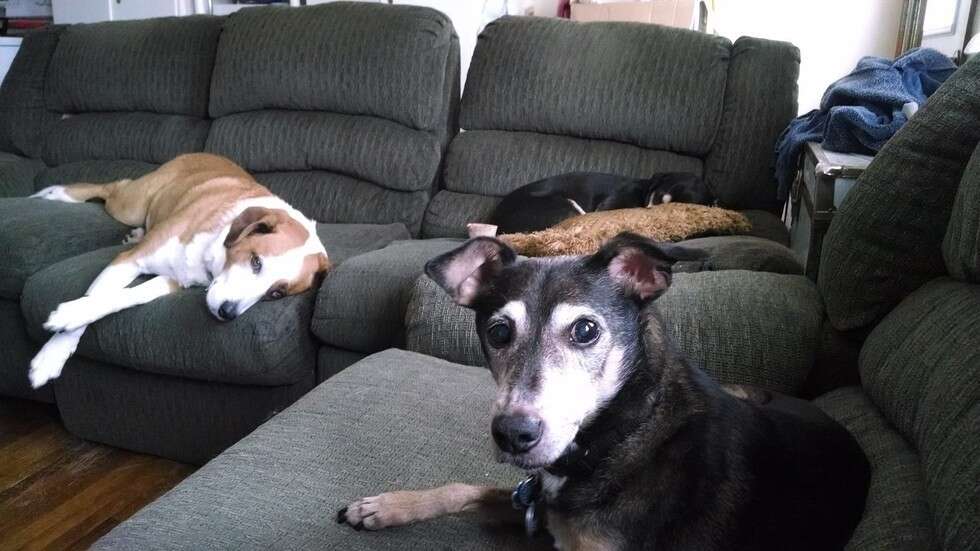 In all, 80 percent of the groups surveyed reported positive changes in public perception of senior dogs.
The biggest reason why adopters choose older dogs? They want to do the right thing.
"We are starting to see more and more young people come in to adopt seniors," Nicole Ristau of Bob's House for Dogs noted in the survey. "We think this is because they first see the dog on social media and want to 'do the right thing.' It seems as if adopting seniors is starting to be a trend. People see it in a new light."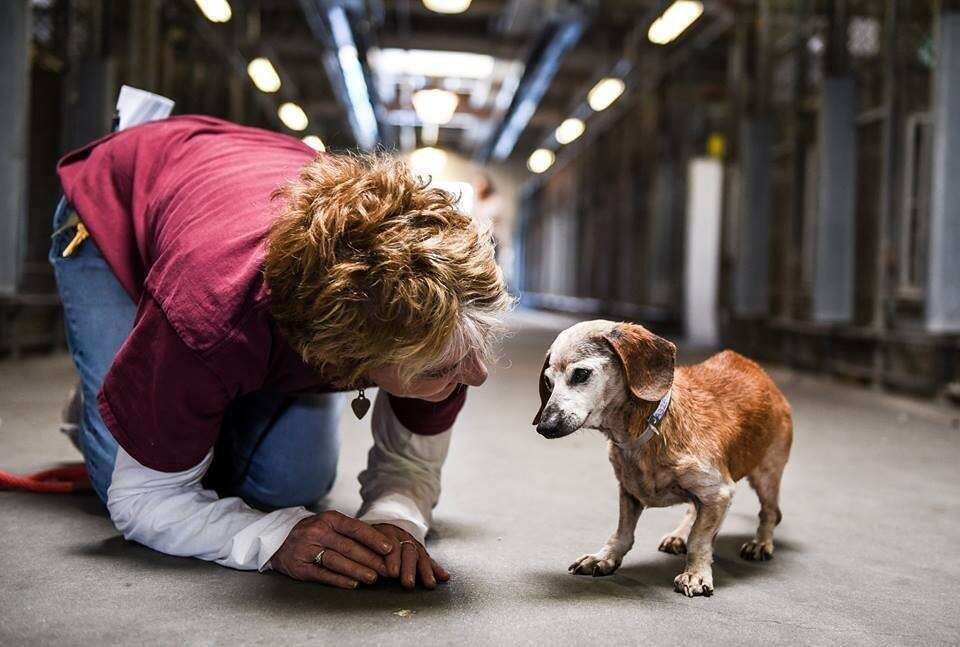 Mary Talaske of the Cheboygan Humane Society also noted, "One look and people say, 'He needs to come home with me and spend his last days on my couch, not in a kennel.'"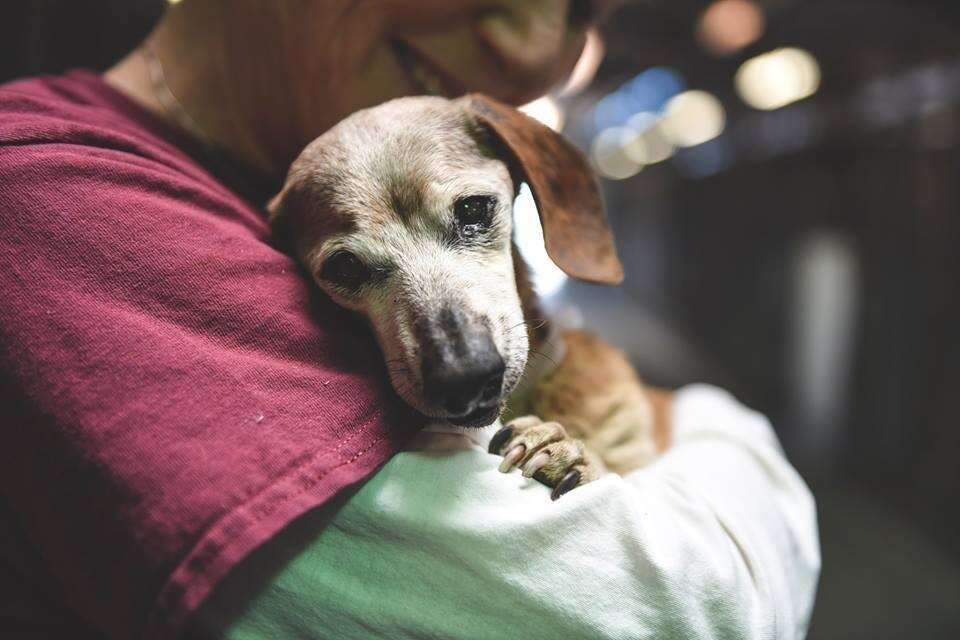 There's also the fact that seniors are a lot calmer than puppies. And, of course, they're usually already housetrained.
"I think perceptions are changing," Jacky Eckard, president of Safe Harbor Lab Rescue, tells The Dodo. "There's good veterinary medicine out there for older dogs. And I think younger people that are living in apartments - you know, you don't want a 3-year-old Labrador retriever living in your apartment. Do that at your own peril."
So how about a 7-year-old Labrador retriever with a few too many miles on her aching feet?
It turned out Birdie didn't spend very long at that shelter in Utah.
Eckard's organization arranged to have her transported to Colorado. That's where a couple had been waiting for a dog just like her.
"I wanted an older dog who would walk with me daily and nap with me in the afternoon," Birdie's new mom, Holly Smith, said in the release. "She folded into our family seamlessly and is a complete and utter love."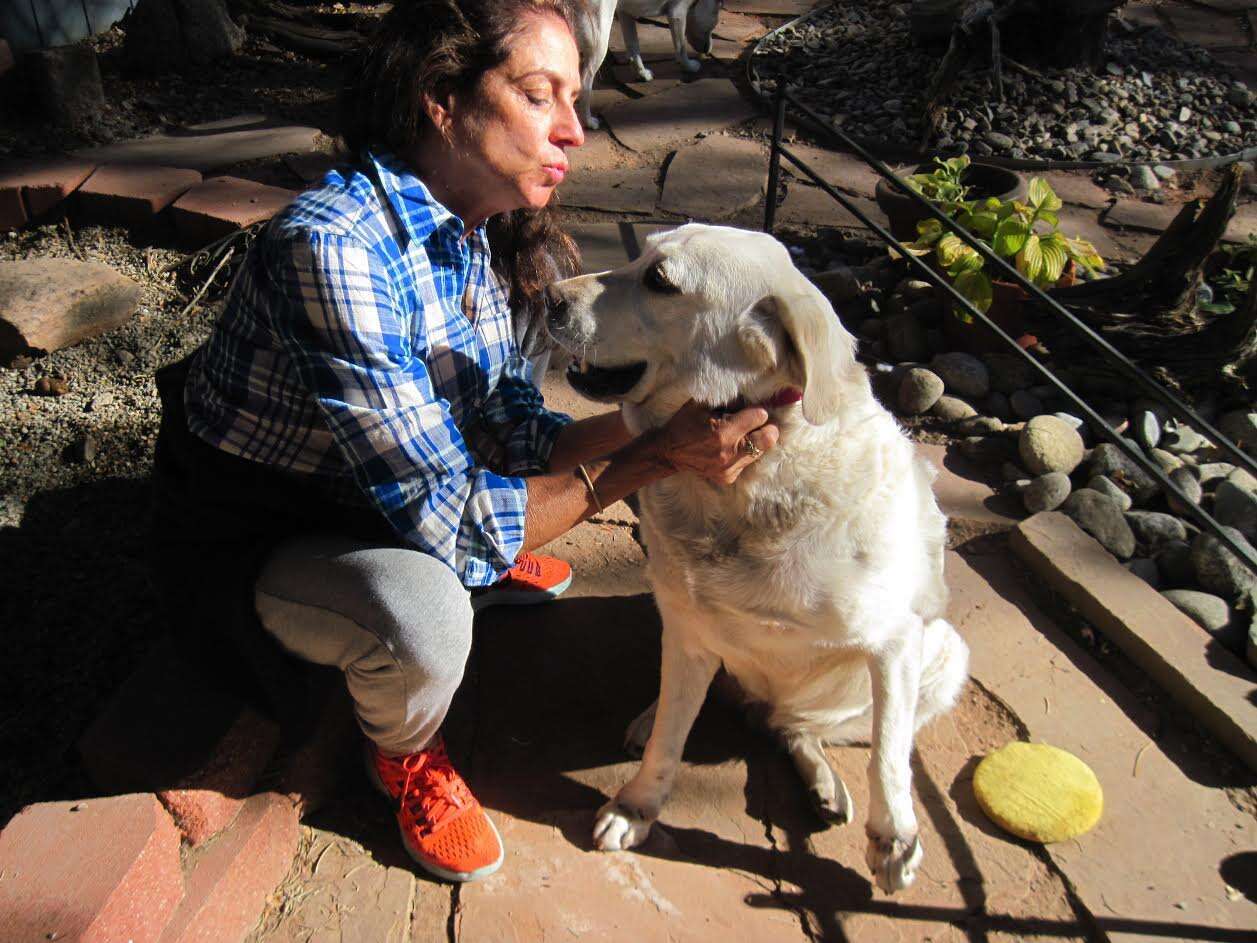 Birdie is just one of countless old dogs writing fresh chapters in their lives.
"We have a pretty healthy pool of people who are interested in dogs her age," Eckard says.
Last year, she says the group rescued around 48 seniors - "most of them ended up being adopted."
"It's just something we like to do and part of being a rescue," she adds.
And you can help. Consider offering a fresh start to an old dog through Adopt-a-Pet.com.
You can also help the Grey Muzzle Foundation make lives better for senior dogs everywhere by making a donation.