Senior Dog With A Sad Past Picks Out Her Very First Toy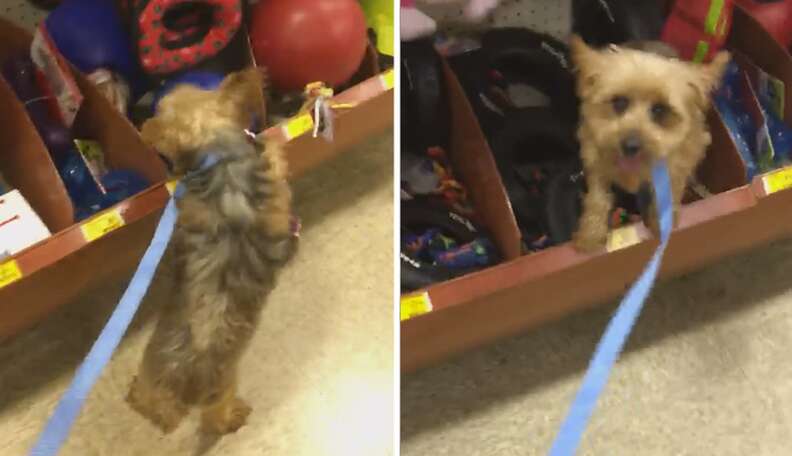 <p><em>Ashleigh Reader</em><span></span></p>
Katarina might appear to be an average sort of pup, still vibrant as she enters her Golden Years - but truth is, she's only just now realizing how good life should be for every dog like her.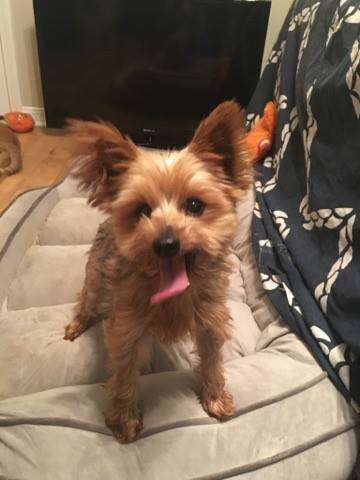 Though it might not look it to see Katarina's smiling face now, the 10-year-old yorkie actually spent her entire life cooped up in a cramped cage on the grounds of a puppy mill. She was fortunate to be rescued with the help of the Hub City Humane Society, in Mississippi, and placed with her new foster mom, Ashleigh Reader.
Nothing can make up for Katarina's sad past, but the little dog seemed eager for a fresh start, and that meant making up for all the simple pleasures she missed out on in the decade prior.
"She has the sweetest personality regardless of everything that she's been through," Reader told The Dodo. "When I picked her up, she was obsessing over any toy she saw, so I figured she would want her very own toys. We went straight from there to Petsmart."
Here's video of Katarina at the store, picking out her very first toy.
In the end, Katarina selected for herself two toys - no doubt just the first of many she'll get to enjoy over the years to come.
One was a squeaky corn dog, and she prized it immediately. Rather than chew on it, like most dogs might, Katarina couldn't resist giving that new toy a few loving licks in her carrier on the ride back home.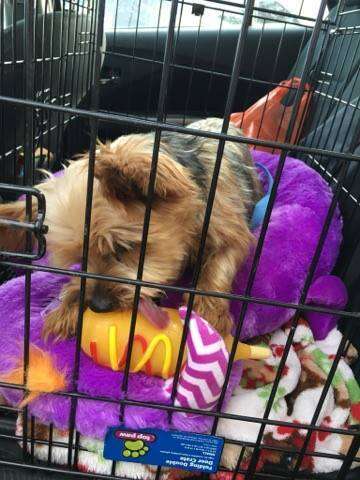 Here's Katarina with her second toy, a stuffed bunny rabbit. Her feelings about that toy are perhaps expressed in how difficult it was snapping a non-blurry photo of the two together.
"She's so hyper that it's tough to get her to sit still long enough," said Reader. "She's definitely a very happy pup!"
While things are looking up for Katarina, who will be made available for adoption in the coming months, there are many other dogs still languishing in the same circumstances she had been saved from.
"I really want to bring awareness to puppy mills and get people to double check where those cute puppies at the pet stores or Craigslist ads are coming from. And to ultimately adopt before they shop," said Reader. "We also have a few other dogs from the same puppy mill that are for adoption and we'll be continuously getting more dogs from the same mill for a few more weeks until they're all out of there."
Visit the Hub City Humane Society online to find out how you can help. To volunteer as a foster parent to a pet in your area, contact your local animal shelter.