Dog Waited Years In The Shelter, Until One Facebook Post Changed Everything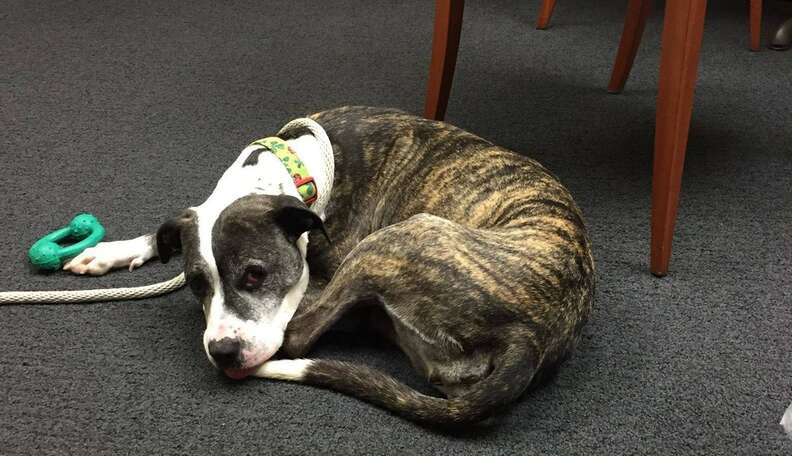 <p><a href="https://www.facebook.com/susiesseniordogs/timeline">Facebook/Susie's Senior Dogs</a><span></span></p>
All it really takes is for one person to see a dog and think, "I can make him a part of my family." Even if it takes a while, it might be worth the wait to find the right person. Senior dog Maggie was in a shelter for two years, all the while patiently waiting to find her forever home.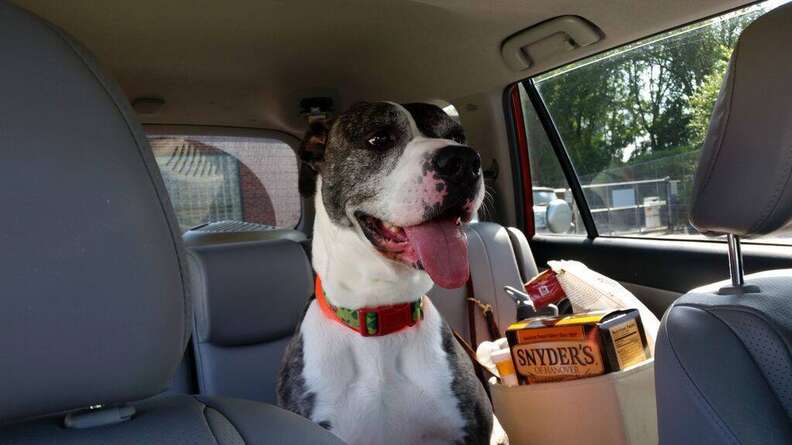 Maggie is an 8-year-old boxer mix whose arthritis was only getting worse from being in the shelter. At one point a few months before her adoption, Maggie became so stressed that she started chewing on her tail. The shelter took the best care of her that they could, but Maggie really needed a home where she could finally relax. After two years in the shelter, it seemed that all hope might be lost for sweet Maggie.
Then, one Facebook post changed everything.
Susie's Senior Dogs, an organization that helps senior dogs find homes, posted on Facebook about Miss Maggie, pleading with the world to help her find a home. All it took was that one post, and someone finally noticed Maggie for the amazing dog that she is.
A New York City resident named David had been living alone for the past two years and was ready to welcome a calm, loving roommate into his life. When he saw the post about Maggie, he knew she was the dog for him.
"She had been in the shelter for two years! I don't know why such a sweet adorable calm dog wasn't getting adopted," David said in a Susie's Senior Dog Facebook post. Maggie is a very shy dog, and the way she's taken to David is truly amazing.
"After the first night she's already started to shed her shelter nervousness and today she's been all wags, kisses, and has been rolling over for many a belly rub," David said of Maggie's first night with him. "I can't believe her sweet personality is already starting to push through many traumatic years."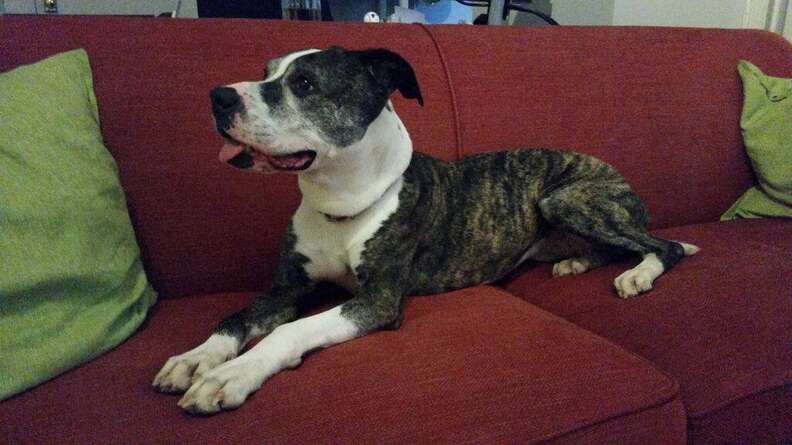 It just goes to show that a little love and a safe home can go a long way. Thanks to David, Maggie is out of the shelter and able to enjoy her retirement in peace. We can only hope that all dogs will eventually get the chance that Maggie has. Congrats, Maggie - enjoy your new home!
To add a deserving senior dog to your home, check out Susie's Senior Dogs on Facebook.
To adopt another furry friend into your family, check out Adopt-a-Pet.com to find the perfect friend for you!